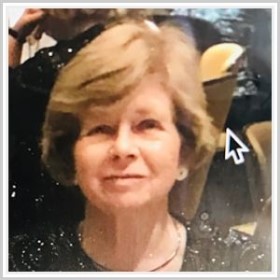 Dr. Sharon Seaton, Coordinator says: "Welcome to the NAA Online Training Center. I have accepted the position of NAA Training Center Coordinator. While I am a professional accordionist with an earned doctorate in education (Ed.D.), I need a lot of help from the accordion world. Notice that we have three sections on this website for this reason. Review each of the three Moving Forward web pages and contribute your expertise. Remember, the newly reorganized NAA is now an official membership-driven, 501(3)( c) non-profit organization."

Here is the link for the NAA's COVID-19 survival kit:
National Accordion Association CIVID-19 Survival Kit

Welcome to Pandemic Year #2!
1. It was a great disappointment for both the Board of Directors and conventioneers to have to cancel both the 2020 and 2021 conventions. Conventioneers are probably thinking, "The convention is my motivation to play my accordion, to practice and become a better player, to have some new music to play for others at the convention." One of our regular attendees recently wrote to us that, without places to play his accordion, it was hard to make himself continue to learn new music. Are you feeling that way, too?

2. Sharing music is not the only reason to come to the annual NAA Convention. Once upon a time, another conventioneer commented that the convention was not just a place to play the accordion; it was, let's face it, a reunion of friends. How true! After years of attending, we realize that we have made friends who share our passion for the accordion, and yet we see these friends only once a year.

Along Comes Covid-19.
1. The whole world is shaken up beyond anything we could have imagined. Our routines are changed; the ways we do so many things have changed, perhaps forever in some areas.

2. And yes, the NAA Convention is one entity that has been rudely affected. We don't anticipate the NAA Convention to be a thing of the past, just a temporary casualty. In the meantime, we want to offer something to our members to keep the momentum going. We thought about it and decided on a plan to propose for you to keep practicing the accordion and socializing with like-minded friends.

The Plan: 52 Challenge!
1. The NAA is offering to our members and guests what we have named the "52 Challenge." Once a week for the next 52 weeks, we will create a project for you to initiate or complete that involves the accordion or some aspect of music. You will receive an email each Friday that reveals and explains the activity. Some activities will be quite easy to perform while others will consist of a more extended commitment of time and effort.
2. Our mission is to encourage our members to continue pursuing their love of the accordion! This is not a time for a break in accordion activity. It is true that most public accordion engagements have been on hold for the last year because of the need for players to remain distanced from each other and from audiences. We have missed playing and have missed each other!

Pandemic Survival Kit
1. The National Accordion Association, Inc. (NAA) under the direction of Dr. Sharon Seaton is launching a special service for the NAA membership and special friends. The Pandemic Survival Kit is starting on Friday, February 19, 2021, and will continue every Friday morning for fifty-two (52) weeks.

Weekly Procedure:
1. The challenge of the week will be delivered to accordionists starting on Friday of each week. In the event that the current challenge will result in information that is applicable to most accordionists, we want respondents to report to us so we can share. The challenge will then be due before the next weekend. Each challenge will have a link available so accordionists can automatically give the report to Norman and Sharon.

Report Results:
1. The summary of results will be displayed as useful information for all participants. As appropriate, changes will be made to the NAA website and/or NAA Facebook as appropriate.
Challenge 1: (The most elaborate, but useful, challenge of the year)
1. Challenge 1 is divided into four (4) related tasks that require a review the NAA website (www.NationalAccordion.org ), Google searches, etc., then completing the form required to help us improve our services.
1. Task 1: Review the NAA Home Page and forward names of others who should be remembered this year.
2. Task 2: Review the National Resources - National Teacher's Webpage to help locate all active teachers.
3. Task 3. Review the National Resources -National Accordion Sales, Services, Supplies, and Organizations (Clubs) information
4. Task 4. Review the four (4) Training Center web pages to understand the new program.

Next week's challenge will be totally different. It will be more personalized. In other words, next week's challenge will be about you, not the NAA.