9:00
ACM Band Rehearsal
10:00-10:10
Introduction to Palmer Festival: Bill Palmer
10:10-10:45
Dance Attic: Suzi Ludwig and Jimi Cooper
11:00-11:45
Mike Middleton: Concert
12:00-12:45
Lunch (Included with Day Admission)
1:00-1:45
Jane Christison: Fun with Janie
2:00-2:45
Dee Langley
3:00-3:45
Discussion: Electronic Accordions--Evolution and Future
Bill Palmer, Mike Middleton, Betty Jo Simon, Kryz Kopec
4:00-4:45
Bill Palmer;, III: Master of Magic, Mirth and Music
5:00-6:15
ACM Band World Accordion Music

Toccata in D (Roger Schmitz, soloist) (Bach/Palmer) German
Ombo (Palmer) American
Ave Maria (Piazzolla) American/South American
Christmas Lullaby (Staci Stringer Cihlar, Soprano) (Rutter) American/Scottish
Flight of the Angels (Carrozza/Harrington) American
Unelma Valssi (Syrjala/Gibbens) American/Finnish
Sakkijarven Polka (quartet) (Pihlajamaa) Scandinavian
Button Diatonic Ensemble: (Dingmann, Radatz, Setnikar, Skarie, Helmi)
Trumpeter's Echo (Avsenik/Harrington) Alpine/Slovenian
Little Fella (Avsenik/Harrington)
Alpine/SlovenianArgentina Waltz (Avsenik/Harrington) Alpine/Slovenian

Terezinka (Unknown) Slovenian
Down in Yon Forest (Gibbens) Medieval Welsh
Timonya (Langley) Russian Dance
Bolero (Ravel/Harrington) French
De Colores (arr. Harrington) Mexican

6:30-7:15
Supper (Included with Day Admission)
7:30
Stas Venglevski: Concert

Rondo-Fantasy by Stas Venglevski
Dancing on the Side of the Road by David Bohn
Dance Prive by David Bohn
Dance of Five Groups by David Bohn
One Way Street by Astor Piazzolla
Tango Girl by Stas Venglevski
Odeon by Ernesto Nazareth
Jogging Party by Claude Tomain
Balancelle Music by Claude Thomain
Ice Meadow Song by Stas Venglevski
Finnish Polka arr. Friedrich.Lips
Minimum Swing by Stas Venglevski
Russian Folk Song "Semyonovna"

8:30

Festival Conclusion: Toasts to CIA and two Willard Palmers

Video 2: World Accordion Day at the World of Accordion Museum - USA
by Rita Barnea

Video 3: World Accordion Day at the World of Accordion Museum - USA
by Rita Barnea

Video 4: World Accordion Day at the World of Accordion Museum - USA
by Rita Barnea
Video 4: World Accordion Day at the World of Accordion Museum - USA
Featuring Murl Allen Sanders

Video 5: World Accordion Day at the World of Accordion Museum - USA
by Rita Barnea

Video 6: World Accordion Day at the World of Accordion Museum - USA
by Rita Barnea

Video 7: World Accordion Day at the World of Accordion Museum - USA
by Rita Barnea

Video 8: World Accordion Day at the World of Accordion Museum - USA
by Rita Barnea
Video 8: World Accordion Day at the World of Accordion Museum - USA
Featuring the (UMKC) Community Accordion Chamber Ensemble conducted by Prof. Joan Sommers

Video 1: 2nd World Accordion Day at the World of Accordion Museum - USA
by Harley Jones
Video 1: 2nd World Accordion Day at the World of Accordion Museum - USA
Sunday 5th May 2019 featuring:
- Introduction to Palmer Festival: Bill Palmer III
- Suzi Ludwig and Jimi Cooper
- Mike Middleton: Concert

Video 2: 2nd World Accordion Day at the World of Accordion Museum - USA
by Harley Jones

Video 3: 2nd World Accordion Day at the World of Accordion Museum - USA
by Harley Jones
Video 3: 2nd World Accordion Day at the World of Accordion Museum - USA
Sunday 5th May 2019 featuring: Expert panel

Video 4: 2nd World Accordion Day at the World of Accordion Museum - USA
by Harley Jones
Video 4: 2nd World Accordion Day at the World of Accordion Museum - USA
Sunday 5th May 2019 featuring:
Bill Palmer III

Video 5: 2nd World Accordion Day at the World of Accordion Museum - USA
by Harley Jones
Video 5: 2nd World Accordion Day at the World of Accordion Museum - USA
Sunday 5th May 2019 featuring:
Roger Schmitz, soloist: Toccata in D minor by J S Bach
ACM Band World Accordion Music

AAA Sponsors Carmen Carrozza Memorial Award Competition
by Rita Barnea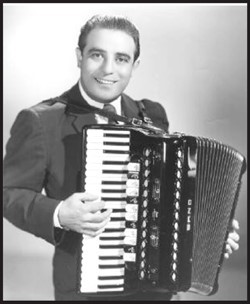 Download: 2019Carrozza.pdf for the Carmen Carrozza Memorial rules, regulations and entry form. Entry payable online at AAA Shopping Cart

Entry Closing Date: Entries must be postmarked no later than June 1, 2019. Online entries will be accepted until that date.

Time and Place: The competition will be held during the AAA Festival on Thursday, July 18, 2019 at the Valley Forge Casino Resort in Valley Forge, (King of Prussia), PA.

$5,250 Prizes funded by the Carmen Carrozza Scholarship Fund.

To further popularize the AAA-Commissioned repertoire, the Carmen Carrozza Scholarship Committee is offering $5,250 in cash prizes to the winners of this competition for all acoustic accordionists (piano and button keyboards). Over the years, Maestro Carrozza himself premiered most of the AAA commissioned works and he was most familiar with this important legacy to the accordion world.

The Open Division of this competition requires accordionists to choose one of the listed commissioned pieces, one of the Standard Repertoire pieces and one or more pieces of entertainment value – all to be performed in a single program to demonstrate well-rounded Musicianship and must be United States citizens. In addition to the prize money, the winners will be eligible to compete in the World Accordion Championship in either 2019 or 2020 (optional).

The Junior Division of this competition requires accordionists to choose one of the listed Carrozza original pieces, one of the Standard Repertoire pieces and one or more pieces of entertainment value – all to be performed in a single program to demonstrate well-rounded musicianship.

WINNERS in all categories may be requested to perform at a future AAA/Carrozza Scholarship event.

Download: 2019Carrozza.pdf for Carmen Carrozza Memorial pdf rules, regulations and entry form. Entry payable online at AAA Shopping Cart

For further information:
American Accordionists' Association (AAA)
Dr. Joseph A. Ciccone - President
2 Gramatan Ave., Suite 206, Mt. Vernon, NY 10550, USA.
Phone: 914-224-1241, Fax: 914-664-1383
E-mail: Send an email


Las Vegas International Accordion Convention 20th Anniversary Celebration
by Rita Barnea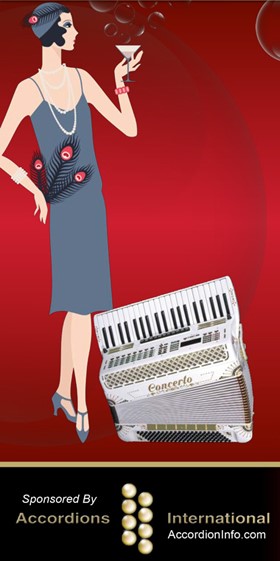 Coordinator Paul Pasquale shares. " October 14 – 17, 2019 we will celebrate our 20th year in Las Vegas with an Accordion Event (Party) of a lifetime! There are a few great reasons to attend – but perhaps the biggest reason is this year's lineup of Accordion Stars including Prof. Friedrich Lips!

Yes you read that correct Prof. Lips – a once in a lifetime opportunity to hear and be in workshops with the most famous accordionist and accordion Professor in all of Europe and Russia.

Books by Prof. Lips include:
Catalog kslips00 The Art of Playing the Accordion Artistically
Catalog kslips01 Die Kunst des Bajanspiels ist ein Buch für Akkordeonisten
Catalog kslips02 Die Kunst der Bearbeitung klassischer Musik für Akkordeon
Catalog kslips03 The Art of Arranging Classical Music for Accordion

Of course we will be featuring the BEST of the BEST – with talent like Cory Pesaturo, Grayson Masefield, Stas Venglevski and MORE, plus Prof. Joan Sommers conducting the Las Vegas International Accordion Orchestra!

Come join the FUN – and be a part of our ROARING TWENTIES Celebration. The Las Vegas International Accordion Convention – where everyone is a STAR!

Those who have attended come back year after year because they know what fun and what a great value! If you have not attended then come find out why nothing else compares to the Accordion Celebration in Las Vegas!"

When – October 15-18, 2019 – Rooms only $47 per night on our block with a special $12 per night resort fee savings!

Plus we will take $50 off your registration when you book on the convention block – in addition to the Early Bird savings by registering before March 15!

There are 4 options to choose from!

Single Attendee Package – $680.00
All events
All 7 concerts
7 Meals
Single Attendee & Evening Partner – $1025.00
Same as Single Attendee Package
Adds One guest admission to each of the four evening concerts/meals
Double Attendee Package – $1175.00
Same as Single Attendee Package
Adds all events, all 7 concerts and 7 meals for an additional person
Evenings Only Package – $440.00
4 Concerts with dinner

Key Benefits of Attending the Convention

Join the fun and make new friends from all over the World.
See the latest in new accordions with factory exhibits.
Hotel accommodations are very inexpensive.
Be inspired by some of the finest.
Learn from the masters.

For registration details view the website:
The Las Vegas International Accordion Convention
or contact event organizer Paul Pasquali at paul@accordionstars.com

Accordion Pops Orchestra Dedicates Concert to the Memory of Eugene DeBellis
by Rita Barnea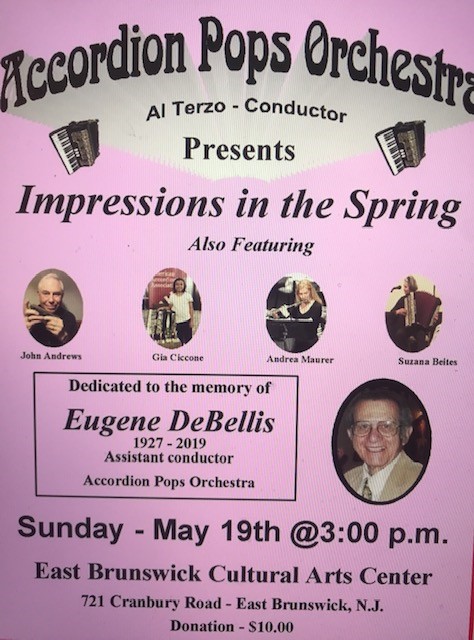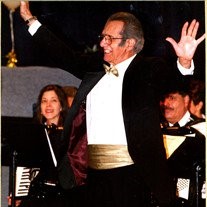 The Accordion Pops Orchestra conducted by Al Terzo celebrates its 49th concert season presenting "Impressions in the Spring" on Sunday, May 19, 2019 at the East Brunswick Community Arts Center, 721 Cranbury Road, East Brunswick, NJ 08816. Soloists include John Andrews, Gia Ciccone, Andrea Maurer, and Suzana Beites. The concert is dedicated to the memory of Eugene DeBellis who passed away on March 16, 2019.

The Accordion Pops Orchestras' roots can be traced to 1970, when it was organized by the Accordion Teachers' Association of New Jersey.  Over the next ten years it performed at various community functions throughout the state under the direction of its first conductor, Dr. Jacob Neupauer of Philadelphia. In 1980 the orchestra members took a leave of absence, but four years later the membership was reorganized under the direction of the late Eugene Ettore of Livingston, New Jersey.  In 1985, Daniel Desiderio was invited to act as a guest conductor of the orchestra and a few years later the A.T.A. of NJ appointed him as conductor in residence. 

The name of the orchestra was formally changed to the Accordion Pops Orchestra and its membership was expanded beyond the original members from New Jersey to include performers from Connecticut, Massachusetts, Pennsylvania, New York, Delaware, Maryland, and Rhode Island.  Maestro Desiderio retired as conductor in May 2011 and turned over the baton to Al Terzo.

The largest professional accordion orchestra of its kind on the East Coast, the group consists entirely of accordions plus percussion instruments.  In addition, the orchestra often accompanies guest soloists including pianists and vocal artists. Al Terzo, APO Conductor 2011-Present, is a teacher, arranger, and conductor who has been with the orchestra since its inception in 1970.  He is a member of the Music Teachers National Association, New Jersey Music Teachers Association, and National Association of Music Educators. Mr.Terzo serves on the governing board of the American Accordionists Association and is a founding member of the Mid Atlantic Music Teachers Guild.  He is an accomplished accordionist who has performed at the Garden State Arts Center and Newark's Symphony Hall. Currently Mr. Terzo teaches accordion and piano in New Jersey.

Current Members of the Orchestra include: Juliette Amerman (4th accordion), John Andrews (4th accordion), Diane Ashenfalder (2nd accordion), Jennifer Bednar (3rd accordion), Suzana Beites (3rd accordion), Erika Brito Perez (3rd accordion), Rosemarie Cavanaugh (3rd accordion; public relations), Klajdi Cerriku (1st accordion), Ines Csulak (3rd accordion; treasurer), Phyllis Edamatsu (1st accordion), Anne Marie Egan (2nd accordion), Lenny Feldmann (guest artist/announcer), Joyce Gandenberger (1st accordion), Rachel Gasataya (2nd accordion), Dante Giammarco (3rd accordion), Kelly Grove (3rd accordion), Raymond Haines (2nd accordion), Anna René Jeremiah (keyboard/percussion)
Paul Koslowski (1st accordion), Mike Marchese (4th accordion), Andrea Maurer (Flute), Cody McSherry (guest artist), John Modrowsky (2nd accordion)
Tatiana Mozgovaya (1st accordion), John Papietro (announcer), Robert Patterson (webmaster; repairs; midi accordion), Phyllis Pepler (4th accordion), Brenda Poston (4th accordion), Dean Ratzin (video), Henry Ray (3rd accordion), Teresa Rehberg (3rd accordion), Josephine Sarica (bass accordion), Dr. Mike Soloway (bass accordion), Diane Squillace (1st accordion; concert master), Denise Szabo (4th accordion), Al Terzo (Conductor), Mary Thomas (4th accordion)

Eugene DeBellis passed away on March 16, 2019. He attended St Lucy's Elementary School, Seton Hall Prep H.S., N.Y.U., and graduated from Seton Hall University with a B.A. in Music Education. Gene was an Army Veteran of the Korean War and was the Conductor for the U.S. Infantry Band in 1950,

He was the Director, owner and respected educator at De Bellis School of Performing Arts, 1952-2014. He was Conductor of D.M.S. Alumni Band and President of Accordion Teacher's Association of New Jersey. Member of Mid Atlantic Music Teacher's Guild. Performer and Guest Conductor of N.J. Accor- dion Pops Orchestra. President of Newark Chapter of N.J. Opera. President of Federation of Italian American Society. He was honored by Who's Who of Italian American Culture, awarded the Keys to the City in New Orleans for Italian cultural preservation, he received the Fine Arts Music achievement award by the A.T.A and MAMTG of New Jersey as well as the De Bellis School of Performing Arts Director's Award 60th Anniversary from Staff and Students.

He was the Director, owner and respected educator at De Bellis School of Performing Arts, 1952-2014. He was Conductor of D.M.S. Alumni Band. He was the Eucharistic Minister and Parish Counsel President of St. Francis Xavier R.C. Church. Eucharistic Minister at St. Philip the Apostle R.C. Church. Member of National Shrine of St. Gerard's Men's Guild. Member of Columbus Hospital Board. President of Accordion Teacher's Association. Member of Mid Atlantic Music Teacher's Guild. Performer and Guest Conductor of N.J. Accordion Pops Orchestra. President of Newark Chapter of N.J. Opera. President of Federation of Italian American Society.

Eugene De Bellis was honored by Who's Who of Italian American Culture, awarded the Keys to the City in New Orleans for Italian cultural preservation, received the Christopher Columbus, Columbus Day Award for community service by the Italian Tribune Newspaper. Awarded Unico's National's Positive Image Award, Man of the Year of the Federation of Italian American Societies, Essex County Board of Chosen Freeholders' Positive Image Award, Gibblin Assoc. Fine Arts Achievement. Music achievement award by the A.T.A and M.A.MTG of New Jersey and DeBellis School of Performing Arts Director's Award 60th Anniversary from Staff and Students.

Devoted and loving husband to Lorraine C. De Bellis, co-director of De Bellis School of Performing Arts. Loving and precious father and adored by daughter Cynthia J. De Bellis-Ketay, Father in law to Richard Ketay; Gentle, loving Grandfather to Gina and Michael Ketay; Beloved Brother to the late Vincent De Bellis; nieces Donna, Diane and Mary De Bellis. HIs family, friends, and students will always remember him, his warm personality, and love of the accordion and music.

For further information: webmaster@accordionpops.com

Grayson Masefield to Perform for Alabama Accordion Association May 18
by Rita Barnea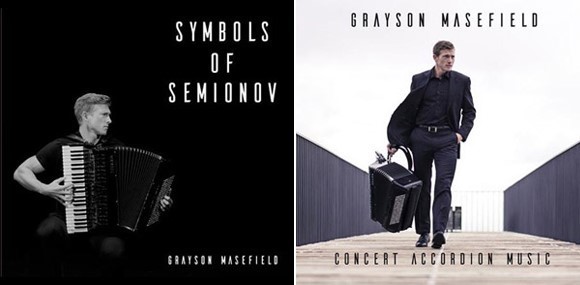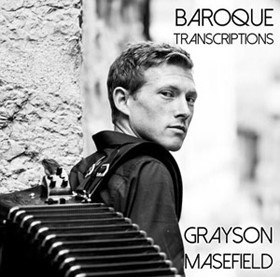 Seven time world champion Grayson Masefield, will be appearing in concert on Saturday, May 18, 2019 at the Brookfield Baptist Church in Mountain Brook, Alabama. Show times will be at 1:PM and the concert repeated at 7:PM.

This concert will be free of charge and is courtesy of the Alabama Accordionists Association.

Grayson Masefield is a New Zealand born accordionist and is the first person to win Coupe Mondiale World Championships in Classical, Virtuoso and Digital accordion categories.

Over the years, Grayson has been invited to perform in many countries including France, Spain, Germany, UK, Portugal, Slovakia, Italy, USA, Canada, Russia, Lithuania, Macedonia, Portugal, China, Switzerland, Austria, New Zealand, Australia and Finland.

Grayson has available a varied program of serious concert works as well as entertainment music. His extensive repertoire can be heard on his three albums as well as YouTube where he has over 1.3 million performances views.

He has worked with several of the world's leading composers such as Franck Angelis (France), Gorka Hermosa (Spain), Petri Makkonen (Finland) and Gary Daverne (New Zealand) to perform and record new original works for the accordion.

For more information, contact Frank Caravella at 256-710-4133 or email: frank_j_c@yahoo.com

Texas Folklife Hosts Statewide Big Squeeze Youth Accordion Concert
by Rita Barnea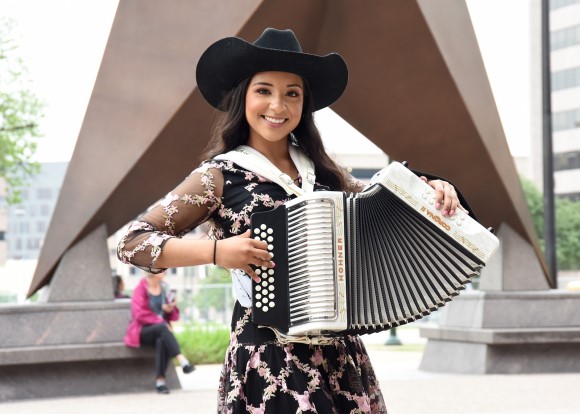 Texas Folklife Hosts Statewide Big Squeeze Youth Accordion Concert takes place on Saturday, May 11, 2019 at Bullock Texas State History Museum.

Info from Texas Folklife Website: Live Concert to Feature Texas' Top Young Accordion Talent and Performances by Cedryl Ballou and Conjunto Cats
 
The 13th annual Big Squeeze Youth Accordion Contest, featuring talented young accordion players from across Texas, will take place on Saturday, May 11 from 1-5 PM inside the Bullock Texas State History Museum. The showcase will feature ten youth musicians battling it out in the traditional Texas accordion music genres: polka; Cajun and zydeco; and Conjunto.

Four winners (including two age categories for conjunto) will be crowned as 2019 Big Squeeze winners at the event. The concert will also feature live music from Cedryl Ballou & the Zydeco Trendsetters and Conjunto Cats. The Big Squeeze is free and open to the public.
 
The Big Squeeze is a culmination of ten competitions held throughout Texas that began in February and stretched from Ennis to Edinburg. Communities across the state came together to celebrate one of Texas' most cherished musical traditions while young musicians showed off their accordion skills for a chance to play on the Austin stage.

2019 Big Squeeze highlights included a Cajun accordion workshop and the competition's upcoming inaugural conjunto semi-finals, which was created to support the state's growing number of conjunto musicians.

The lively concert and competition will take place inside the Bullock Museum on the Grand Rotunda. Four 2019 Big Squeeze Grand Prize Winners will be selected from traditional Texas accordion music genres: (1) polka (includes German, Czech, and Polish traditions); (1) Cajun and zydeco (includes zydeco, Creole and Cajun musical traditions); (1) conjunto ages 17 and under;  and (1) conjunto ages 18-21 (The conjunto category includes conjunto, Norteño and Tejano.)
 
Each of the Grand Prize Winners will receive a prize package valued at more than $4,000, including a Hohner accordion, cash prize, performance opportunities with Texas Folklife, publicity, professional development and other professional opportunities. Additionally, the Grand Prize Winners will perform onstage with legendary Texas musicians at Texas Folklife's Accordion Kings & Queens Concert, held at Houston's Miller Outdoor Theatre on June 1.  
 
The Big Squeeze is presented by Texas Folklife as part of its mission to preserve and present Texas' diverse cultural heritage. Since 2007, Texas Folklife has promoted Texas accordion music genres through the Big Squeeze program. More than 300 young, talented players from dozens of Texas communities have participated in the program, which supports these vital community-based accordion music traditions. The 2019 Big Squeeze is produced by Program Director Sarah Rucker, who has been involved with the program since its inception and returns this year.
 
"The young accordion players who have participated in the Big Squeeze this year have been remarkable and we can't wait to see them perform on the Austin stage," says Rucker. "The amount of promising talent is very encouraging and we're grateful to provide a program that helps shine a spotlight on the next generation of Texas musicians."
 
The 2019 Big Squeeze Finals
Saturday, May 11 / 1-5 p.m.
Bullock Texas State History Museum
1800 Congress Ave.
Austin, TX 78701
 
SOCIAL MEDIA AND CONTENT

* Big Squeeze Finals Facebook Event
* Texas Folklife Facebook
* Texas Folklife Instagram
* Suggested hashtags: #bigsqueeze2019 #txfolklife #accordionist #texasmusic #bigsqueeze #accordion

About Texas Folklife:
Texas Folklife (TXF) is a statewide non-profit organization dedicated to presenting and preserving the diverse cultures and living heritage of the Lone Star State. TXF is designated by the National Endowment for the Arts as the official folk and traditional arts organization for the state.

Since 1984, the TXF has honored traditions passed down within communities, explored the importance of traditional arts in contemporary society and celebrated the state's vibrant heritage by providing arts experiences enjoyable and accessible for all generations. For more information, visit www.texasfolklife.org.

Photo of Melenie Gonzalez, 2018 Conjunto Champion, 17 and Under Category; Photo by Robert Garriott) 
 
MEDIA CONTACT
Krissi Reeves / High Kick PR / Krissi@highkickpr.com / 512-659-1385
 
PROGRAMMING CONTACT
Sarah Rucker / bigsqueeze@texasfolklife.org / 512-773-1161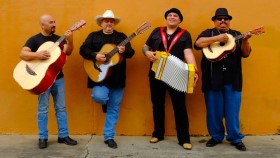 Accordions: Expanding Voices in the USA Exhibit takes place from December 13, 2018 - August 31, 2019 at the Museum of Music Making in Carlsbad, California.

Just over 60 years ago, accordions were at the forefront of our musical landscape. Excerpts from their website: With annual sales topping a quarter of a million instruments, they were seen and heard on stages, in stores, and in classrooms across the country.  But musical tastes shifted dramatically by the end of the 1950s, and, within 10 years of this incredible high, accordion sales and interest plummeted almost to the point of disappearing. Today, accordions and accordionists are making their voices heard again!

The Museum of Making Music's special exhibition, "Accordions: Expanding Voices in the USA," takes a close look and listen at the current state of the accordion across the country, highlighting stories and recordings from some of the players pushing it forward. Find out where the accordion could be headed next and even play one for yourself – you may well become part of the instrument's future.

Exhibition Related Events:
May 31, 2019: Los Texmaniacs
Founded by Max Baca in 1997, the GRAMMY Award-winning Los Texmaniacs combines the traditions of Tejano music with elements of blues, rock, country. Combine a hefty helping of Tex-Mex conjunto, simmer with several parts Texas rock, add a daring dash of well-cured blues and R&B riffs, and you've cooked up the tasty Texmaniacs groove. Los Texmaniacs combines the traditions of Tejano music with elements of blues, rock, country.

Max Baca is a legend on the bajo sexto, a twelve-string guitar-like instrument, which customarily provides the rhythm accompaniment for the button accordion in conjunto music. 

On accordion is Max's nephew Josh Baca, a third-generation accordionist whose style is a unique combination of conjunto, blues, and rock.  Drummer and multi-instrumentalist Lorenzo Martínez incorporates Mexican and Chicano cultures as well as American grooves. Multi-instrumentalist Noel Hernández developed his skills as a performer deep in the heart of conjunto country in the Rio Grande Valley.

Like a great salsa, the Texmaniacs mix the simplest yet finest ingredients of Texas music to create a sound solidly rooted in tradition, exploding with contemporary vitality.  They have performed at The Smithsonian Folklife Festival, International Accordion Festival, Kennedy Center and more.  They received a GRAMMY award for "Border Y Bailes" in 2010.

Jun. 15, 2019: The Rebel Lovers
The Rebel Lovers is the rockin' duo led by punk-rock accordionist Renée de la Prade with Ingo Brauning on drums.

Jul.11, 2019: Yale Strom & Hot Pastrami (featuring Peter Stan)
With an all-star band including special guest Peter Stan (accordion), Yale Strom explores the accordion in the music of Jews and Roma.

Jul. 28: Michael Bridge
Lauded as "a wizard of the accordion," Michael Bridge is internationally-renowned for his warm stage personality, versatility, and blazing virtuosity. Lauded as "a wizard of the accordion," Michael Bridge is internationally-renowned for his warm stage personality, stereotype-smashing versatility, and blazing virtuosity. Named one of CBC's "30 Hot Classical Musicians Under 30," he made his solo orchestral debut with the Boston Pops and gives over 100 concerts per year. His debut solo album, "Overture," was named CBC Album of the Week.

More than a classical musician, Michael simply describes his repertoire as 'concert music' – encompassing baroque, classical, and contemporary works, plus many of his own concert arrangements of folk music. Prolific in working with composers, Michael has given over 40 world premieres and toured internationally.  In addition to performing solo shows, such as this one, he performs with orchestra as well as with his two ensembles – Bridge+Wolak and Ladom Ensemble.

Michael is pursuing doctoral studies in accordion performance at the University of Toronto, with Joseph Macerollo. His first accordion was purchased at a garage sale for $5 when he was five, and two decades later, he is redefining the perception of his instrument.

Funded in part by the City of Carlsbad Cultural Arts Office

Accordionist Lynn Ewing said. "I was lucky to have a chance to visit The Museum of Making Music in Carlsbad, California recently. You can discover and play musical instruments at this unique museum that tells the story of how instruments were made, used and sold.

The Museum's special exhibit, on display Dec 13 - August 31, "Accordions: Expanding Voices in the USA," takes a close look and listen at the current state of the accordion across the country, highlightng stories and record- ings from some of the players pushing it forward. Find out where the accordion may be headed next and even play one for yourself – you may well become part of the instrument's future. This multimedia exhibit features familiar accordionists such as Jamie Maschler, Cory Pesaturo, Michael Bridge, Guy Klucevsek and Alex Meixner that you can see and hear by pushing audio/video buttons along the wall.

The museum is showcasing some well known accordionists in concert, and on March 22, I attended an absolutely fantastic concert with Frank Petrilli, and Duo Creosote with Gabe Hall Rodrigues and Jamie Maschler. Both groups were accompanied by an amazing Brazilian rhythm section with Leo Nobre on bass and Lucio Vieira on drums.

For further information: www.museumofmakingmusic.org

Alicia Svigals and Lauren Brody in Klezmer Concert on May 4
by Rita Barnea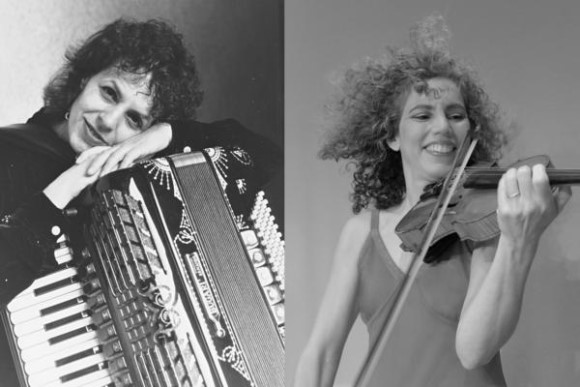 Klezmer fiddle concert Saturday May 4, 2019 in Audubon, PA (Philly area). Alicia Svigals' Klezmer Fiddle Express featuring Alicia Svigals (violin/vocals), Lauren Brody (accordion/vocals) and Brian Glassman (bass) in a program of hot klezmer fiddle and ecstatic Yiddish song.

WHEN: Saturday, May 4, 2019 at 7:30 PM

WHERE: Shannondell at Valley Forge Performing Arts Theater
10000 Shannondell Drive
Audubon, PA 19403

Excerpts from Lauren and Alicia's website: With Klezmer Fiddle Express, her band "expands and contracts like an accordion." Alicia will perform with accordionist Lauren Brody and bass player Brian Glassman. Brody, a scholar of Bulgarian music who studied with old Yiddish folk singers and recordings, has a very old-world folk singing style, noted Svigals, "much more similar to eastern European vocal traditions."

Klezmer, Svigals says, is "beautiful, powerful music, it's complex and never gets boring." The instrumental playing imitates the singing of the cantor, with vocal effects passed down through oral tradition. The revival has supplied its own momentum. "Klezmer is alive and reproducing, making its way into collaborations that combine other genres, theater, opera, multimedia," she said.
 
Svigals is a founder of the Grammy-winning Klezmatics and was selected to be a 2014 MacDowell Fellow. She has played with and composed for violinist Itzhak Perlman, the Kronos Quartet, and playwrights Tony Kushner and Eve Ensler, among others. She also has worked with poet Allen Ginsberg as well as Robert Plant and Jimmy Page of Led Zeppelin. Svigals has appeared on "The Late Show with David Letterman," "Good Morning America," PBS's "Great Performances" and NPR's "Prairie Home Companion" and "Weekend Edition."

Lauren Brody was born in New York City, and has been involved with music since early childhood. A classically trained pianist, she received a B.A. in music from the City University of New York, and pursued a Master's Degree in Ethnomusicology before changing course to devote herself to the restoration and tuning of pianos.

While still a teenager, and an avid folk dancer, she became aware of Bulgarian music, and was so deeply impressed with what she heard that, in 1969, she made her solo first trip to Bulgaria. That initial trip sparked a lifelong interest and commitment to Bulgarian music and culture, with a particular interest in gadulka, singing, and later, accordion. In 1971 she received a stipend from the Bulgarian government to engage in postgraduate study in Bulgarian folk music at the State Music Conservatory in Sofia.

During one of her extended visits to Bulgarian in the early 1980s, Lauren was first introduced to the forgotten world of old 78 rpm recordings of Bulgarian folk music. In 1990, she received a grant from the Fulbright Foundation to research the old commercial 78 rpm recording industry in Bulgaria from 1900 to 1950. Her efforts resulted in the groundbreaking reissues Song of the Crooked Dance on the Yazoo label (1998), and the 4-CD collection Outsinging the Nightingale: Lost Treasures of Bulgarian Music (2010).

In addition to her research activities, Lauren has been an active performer and teacher of Bulgarian folk music and singing since the early 1970s. She was a founding member, singer, and gadulka player with Ženska Pesna, Pitu Guli and Novo Selo. She appears on two CDs as vocalist and keyboard player with the Yuri Yunakov Ensemble, and has been teaching at the EEFC workshops and other seminars since the early 1970s.

Lauren leads a dual life as a klezmer musician, and has been a member of Kapelye and Mikveh, Alicia Svigals' Klezmer Fiddle Express, Soul Songs: Inspiring Women of Klezmer, and Tsoyber; and with whom she has appeared in films, recorded, and toured extensively through the U.S., Canada, and Europe.
 
For further information: (610)337-2222

"Accordions Rising": In Celebration of World Accordion Day and Accordion Awareness Month
by Rita Barnea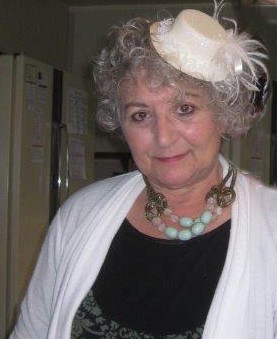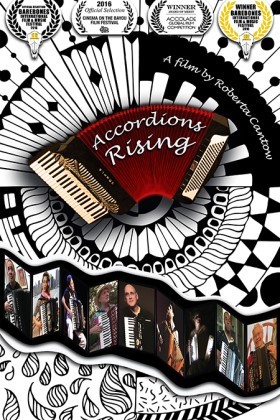 Have you seen Roberta Cantow's amazing documentary, "Accordions Rising"? Purchasing/watching this film is a great way to celebrate World Accordion Day! "Accordions Rising" offers entertaining interviews, anecdotal commentary and both formal and informal music performances from celebrated accordionists, composers, and bands working in America today.

The film provides a tapestry of fascinating individuals, their attitudes, deep passions, and above all else, profound dedication to the instrument. You will learn that these musicians have an audience, from some of the hippest hideaways to the most sought after mainstream venues. The film makes clear that the accordion world includes everything from wacky and kitsch to sophisticated, serious, meditative and post-modern.

Accordions Rising is available streaming on the following platforms: Amazon US, Amazon Prime, Amazon UK, and at www.primevideo.com for all other English speaking countries (including Canada and Australia). It is also streaming on Google Play,  Vudu, Youtube, itunes, Rotten Tomatoes, The (FREE) Indie Rights Channel on Roku, which can be dowloaded on Roku, aslo for FREE.For those who are in the habit of posting reviews, additional reviews on Amazon especially, but all platforms in general, would be welcome and helpful.

The film can be downloaded on Amazon as well and Amazon, Best Buy and Barnes and Noble is selling Blu Ray disk versions of the film.  For those associated with the academic world (colleges and universities as well as those libraries), Accordions Rising can be purchased for classroom use at: https://search.alexanderstreet.com/view/work/3209769. This is a great time of year to order and plan for the fall.

Film maker Roberta's independent films have been recognized with production and distribution grants from: The American Film Institute, The New York State Council on the Arts, the National Endowment for the Arts, the New York Foundation for the Arts, and The Jerome Foundation, among others. Her latest film is about the accordion entitled Accordions Rising!

Accordions Rising Documentary filmmaker Roberta Cantow shares, " Attention all Accordion Lovers and Those Who Appreciate Accordion Music. I would like to reach out to public libraries this year in honor of June as Accordion Awareness Month. Libraries interested in a special public event can purchase the public performance rights from me for $99.00 and with that, the option to purchase multiple copies of the DVD for $7.00 - less than places like Amazon, where it is also available for purchase.

I am asking for your help, if interested, in reaching out to your local libraries regarding their interest.I will be happy to send you the promo I created for this purpose exclusively, and who would be better at making the suggestion than you out there, among the film's many fans? Time for the rest of the world "to get what can come from a good squeeze."

Roberta thanks everyone for their support. You can email her for the promo she mentioned at:rcantow@originaldigital.net

Cory Pesaturo Performs for the San Francisco Accordion Club
by Rita Barnea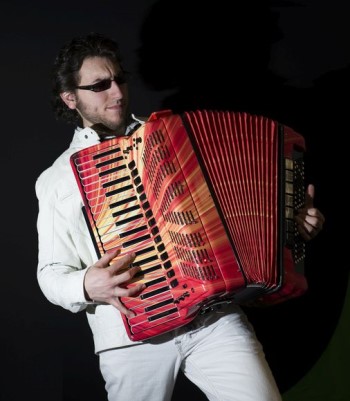 Cory Pesaturo will perform for the San Francisco Accordion Club on May 19, 2019. World Digital Accordion (Coupe Mondiale) and World Acoustic Accordion (Primus Ikaalinen) Champion Cory Pesaturo (aka C Pez) is a graduate of the prestigious New England Conservatory of Music where he majored and was graduated in the accordion. Additionally, Cory is the only person to ever win World Championships on Acoustic Accordion, Digital Accordion, and Jazz.

Pesaturo's extensive resumé includes appearances at the White House for President and Mrs. Clinton on 4 different occasions, starting when he was only 12 years old. Cory has performed in 5 different continents, from Italy, to Canada, to New Zealand, to Japan and Tunisia.

Cory is known as both a visionary and a rebel within the main United States accordion world, but his main contribution, is his forward thinking of how the accordion should be used, played, and presented in the modern music world.

Please visit Cory's website to learn much more are this talented and fascinating force in the modern world of the accordion!

For further information: cory.pesaturo@gmail.com

Elena and Gregory Fainshtein in Concert In New Jersey
by Rita Barnea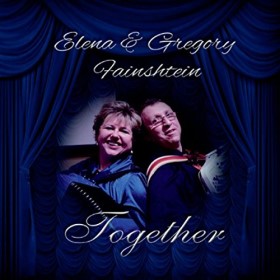 On Sunday, May 19, 2019 at 3:PM, in celebration of WAD, World Accordion Day, Leslie and I will host a house concert in our home in West Orange, New Jersey featuring concert duo Elena and Gregory Fainshtein from Texas. Admission will be $20 per person with all proceeds going to the guest artist. There will be refreshments at the event.

Guests may arrive at 3:PM and you will have a chance to meet and talk with Elena and Gregory. The concert begins at 4:PM and lasts for about one hour. Please be early! It will be a beautiful day of music and friends, old and new. We can relax outside on the deck with delicious drinks and food.

Space in our home is limited, so if you wish to attend, it is important that you RSVP ASAP. Kindly respond to Ritabelll@aol.com, by May 10 indicating how many people will attend.These reservations will, of necessity, be on a first-come, first-served basis. I will then send details with address, directions, parking, public transportation details etc. to those who have confirmed they are coming.

Video 1: In this Talk, Elena explains how she lost her voice as a child and regained it through the gift of music. Elena and her husband Gregory, who are a part of the accordion movement, share their musical expertise in an awe-inspiring performance! Elena Fainshtein is a professional musician. Her instrument of choice from childhood has been the button accordion, traditionally known as bayan.

At the age of 17 at music college, she began playing as an accordion duo with her classmate, Gregory Fainshtein, who became her husband and music partner for life six years later. The two have performed nationally at various conventions and are actively engaged in introducing the accordion to younger generations who have never been introduced to this unique instrument in the Dallas/Fort Worth Metroplex. This talk was given at a TEDx event using the TED conference format but independently organized by a local community. In the TED talks video, Gregory and Elena perform three special compositions: Roger Dufas "Princess of Accordion", "Sunrise, Sunset", and "Belorussian Wedding Polka".

Elena and her husband, Gregory, are a wonderful duo together performing all types of music in a dynamic and engaging way. According to NAA Board member Greg Klugiewicz: "Elena and Gregory are among the most exciting and talented accordionists that I have had the pleasure of hearing. They are each virtuoso bayanists , but the magic really  begins  when  they combine as a duet. Their beautiful knack for matching dynamics and attack is delightful. With a repertoire ranging from classical, to jazz, to traditional, you will never tire of listening to this couple. Cleanly executed runs, perfectly interlaced passages, and interesting harmonies  are hallmarks of the Fainshteins."

Excerpts from their website: Elena and Gregory Fainshtein, a married button accordion duo, have traveled the world both professionally and personally and now reside in the Dallas, Texas area. Both Elena and Gregory graduated from the Belarusian State Academy of Music in the former USSR and are classically trained. Their life journey has taken them from the former USSR to the State of Israel and then to the United States of America.

Throughout their lives, they've learned different languages and met a variety of people, but the one constant that remains is the music they have developed with each other. Both Elena and Gregory like to explore new genres and expand their musical vocabulary from year to year. Elena and Gregory have been a part of the National Accordion Association for over a decade and performed in various conventions nationally. They are well known in the Dallas/Fort Worth area where Elena has her own music studio and teaches piano accordion and heads up the "Happy Fingers Accordion Band".

Music drives this couple in everything they do, and they are excited to share their passion with everyone! Thank you, and we hope to see you there to hear an amazing performance by Elena and Gregory.

Further info about Elena and Gregory: Elena Fainshtein has been teaching accordion over 30 years, the last 15 years working in her studio in Plano, Texas, working with students with various backgrounds and abilities, children and adults, in person and on Skype.
 
Elena started to play the button accordion at the age of five years old. She first took private lessons and then attended the School for Gifted kids in Minsk, Belarus. She enjoyed playing accordion from a very young age. Born into a family of teachers, she had the opportunity to play at school for many occasions. At the age of 17 at music college she began playing as an accordion duo with her classmate, Gregory Fainshtein, who become her husband and music partner six years later.

They moved to different countries, speak four different languages, but what has remain constant – is their love, passion and dedication for music. Since their school days, Elena and Gregory performed in a variety of concerts all over the world, including Belarus, Russia, German, Ukraine, Lithuania, Israel and the United States.

They are active members of the National Accordion Association for over a decade, performing nationally at various conventions and are actively engaged in introduction the accordion to young  generation. Recently Elena gave a Talk and they both performed on TEDx Talk Show. They are actively engaged in introducing the accordion to younger generations who have never been introduced to this unique instrument in the Dallas/Fort Worth Metroplex taking every possible opportunity to perform at various venues and have expanded our musical services to private parties, festivals, events, and weddings.
 
Elena shares her passion for the accordion, "I have been teaching piano and accordion for over 25 years in three different languages, working with children and adults in Belarus, part of the former Soviet Union, in 1991 we moved to Israel, and from 2003 we live in Plano, Texas, and I work in my private home studio, called Musical Expressions. I like to share my musical passion to my adult and children students! Recently, I took the role of conductor of the Happy Fingers Accordion Band, which was assembled with the purpose of getting more accordion enthusiasts engaged in performance in an effort to showcase their talents to a greater audience."

For further information about Elena and Gregory: elena.fainshtein@gmail.com

Beyond The Horizon: Constantinople & Duo Belem Perform in Vancouver
by Rita Barnea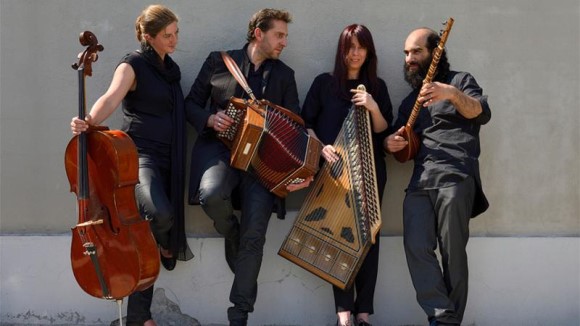 "Beyond the Horizon" is a masterful and unique chamber ensemble of Persian, Turkish & European Music featuring Middle-Eastern and Accordion/Cello Quartet of Constantinople from Montreal and Duo Belem from Belgium. They are presenting their concerts on:

May 4, 8:PM
Red Gate Revue Stage, Granville Island, Vancouver

May 5, 7:30pm
Victoria Event Centre, Victoria

Excerpts from the website: An unprecedented meeting between the deeply moving worlds of Belgian accordionist Didier Laloy and Iranian musical adventurer Kiya Tabassian (setar/voice), along with Kathy Adam (cello) and Didem Basar (kanun). This collaboration between Montreal-based Constantinople and Duo Belem will immerse you in a marvellously rich acoustic world, one of breathtaking originality and virtuosity.

Constantinople is a musical ensemble that chose the journey—geographical certainly, but also historical, cultural and inner—as its cornerstone. Inspired by the ancient city illuminating the East and West, Constantinople was founded in 1998 in Montreal by its artistic director, Kiya Tabassian.

Regularly invited to perform in international festivals and prestigious concert halls, such as the Salle Pleyel, the Berliner Philharmonie, Cervantino Festival, or the BOZAR, Constantinople is acclaimed by the public, music professionals and critics alike. The ensemble has 17 albums to its credit. Over the course of a decade, Constantinople has created more than 40 works and travelled to nearly 140 cities in 30 countries.

Belem is a meeting of the unexpected: a striking combination of the placid eloquence of the cello and the rhythmic edginess of the accordion. The duo is forging a new type of chamber music that draws on folk and classical traditions. The result is a spirited sound world for the 21st-century — reflective yet edgy; sensuous yet melancholic; spontaneous yet considered. Both charismatic virtuosi, Didier Laloy and Kathy Adam herald a fresh approach to established musical traditions.

Caravan World Rhythms,founded in 2000, is a non-profit charitable organizations whose mission is:
* To provide high-quality, engaging live cultural entertainment with artists from a diverse range of cultures and backgrounds from Canada and around the world.
* To provide the public with the experience of "spirit" that underlies the expression of tradition-based music and dance, and more contemporary expressions created in today's world.
* To provide talented local and other Canadian world musicians and dancers more opportunities for exposure and integration into the local art scene.
* To develop new ways for audiences to participate in cultural events, sharing in the experience of music making and movement.

Reports for Concerts, Masterclasses, Competitions, Festivals, etc.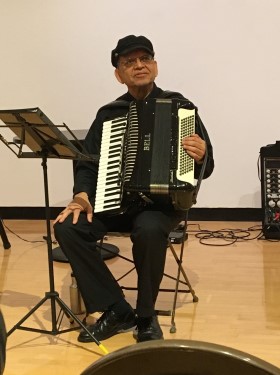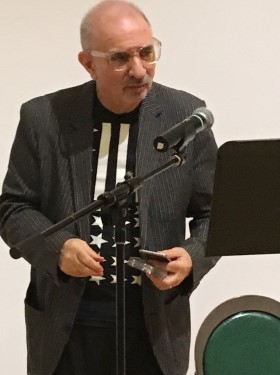 From April 1 to the 6th,2019, people from all walks of life, some young, some old,

entered the Lincoln Center Library to take part in an immersion of accordion

culture. Some of the older individuals expressed that they once played the accordion

and would like to return to it. Some of the younger people found a new and exciting

journey full of possibilities. Each day lasted 5 hours. Many stayed from beginning to end.

The opening concert on Monday Night April 1 at Bruno Walter Auditorium was sold out,

as well as April 6, the closing day which ended with a hearty sing a long.

Dr. William Schimmel conceived and curated the entire event, drawing upon participants

who he felt could best represent the accordion in a dignified, outrageous and totally remarkable

fashion.

It is interesting to note that many of the attendees were there because the accordion gave them

pleasure and joy as listeners. And many others felt it sometimes to be a bit confrontational in a

good way, allowing them the permission to laugh, cry, or do both. And then there were the

intellectuals who loved to hear sounds that they never heard before. Many questions that

were obvious to us, but not always obvious to the attendees were addressed clearly and

precisely such as: What's the difference between a wet tuned accordion and a dry tuned one.

We have learned not to marginalize questions of that nature. They bring people together,

every one learning. I think the final aspect of the success of the entire week is that it brought

people together, building a new accordion community and reclaiming and restoring the

community of the past as a new and exciting "present".

And finally, Dr. Schimmel stated: "As curator of the event, I feel that I have chosen a

wonderful thing to do with my life, and I am enjoying a magic carpet ride that I never imagined.

And this is only the beginning".

Photo: April 2019 William Schimmel and Paul Stein at New York Public Library for the Performing Arts.

Top photo: The Main Squeeze Orchestra and Dr. Schimmel

Steve Albini Performs at Francis Ford Coppola's 80th Birthday
by Rita Barnea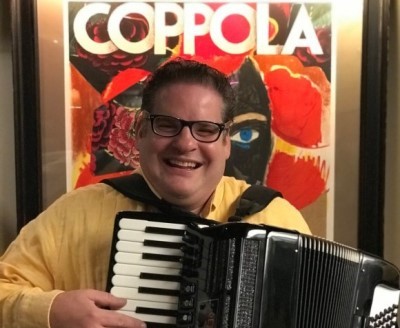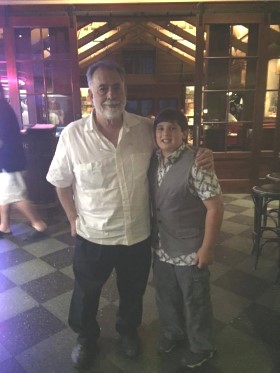 On April 5,2019  accordionist and singer Steve Albini performed at film director Francis Ford Coppola's 80th birthday celebration.  Steve performed with respected San Francisco pianist and musical director Bill Keck.  Mr. Coppola had requested that the music of his maternal grandfather, Francesco Pennino,  and his father, Carmine Coppola, be performed, along with a variety of Italian music and jazz and Latin standards. The celebration took place in the Francesco Pennino room at Mr. Coppola's Inglenook Winery located in Rutherford, CA in the beautiful Napa Valley. 

Steve has been performing for Francis Ford Coppola since 2013.  He performs every Tuesday evening at the restaurant at Francis Ford Coppola Winery in Geyserville, CA.  Steve also performs as part of the group IL SOLE with accordionist Tatiana Semichastnaya. Besides his work for Francis Coppola and his performances with Tatiana, Steve also works as a studio musician and is part of the V-Accordion and piano division at Roland U.S.

Steve Albini is a musician and singer from the San Francisco Bay Area.  His live performances span Italian, world, jazz and Latin American genres. Steve has performed throughout the U.S. and Europe. His southern Italian roots are strongly reflected through his music. As a studio musician Steve is often called by producers and artists to add his touch to their projects. Steve is an artist and clinician for Roland Corp. U.S. Steve works as a musician and singer for Francis Ford Coppola.  He is currently working on a project related to the music of Francesco Pennino who was Francis Coppola's maternal grandfather.  Steve can be found most Tuesday evenings performing at Francis Ford Coppola Winery in Geyserville, California.  

Photo: Steve's son Giovanni in 2014 with Francis Ford Coppola at Francis Ford Coppola Winery in Geyserville, CA.

For further information: steven.albini@gmail.com

The eight arms of Bachtopus belong to Robert Duncan, Peter Flint, Mayumi Miyaoka, and Jeanne Velonis. Their upcoming performances include:

Sunday May 5th, 2019, 4:PM
St. Peter's Episcopal Church
346 W. 20th St. (between 8th and 9th Aves.)
New York, NY 10011
Suggested donation: $10 (to benefit the church's food bank)
Note: The concert will begin with a piece by Dr. William Schimmel, "St. Anthony's Canon", written in memory of Stanley Darrow.

Tuesday May 7th, 2019, 12:30-1
The Church of the Transfiguration
"The Little Church Around the Corner"
1 E. 29th St. 
New York, NY 10016
Suggested donation $6

Saturday, June 1st, 2019, 1:PM
RiverArts Music Tour
Dobbs Ferry Lutheran Church
43 Ashford Avenue
Dobbs Ferry, NY 10522
Free!

Excerpts from their website: Bachtopus is a contemporary accordion ensemble from New York City that performs music by living composers and Johann Sebastian Bach. The ensemble was borne out of a fruitful musical duet between Robert Duncan and Mayumi Miyaoka, who partnered during the Winter of 2011. Denise Koncelik and Peter Flint, who were members of the Brooklyn Accordion Club, joined the duet to play Bach's organ music, which is well suited to the accordion.

The group soon shifted focus to become one of the few accordion ensembles in the United States that plays new music. Having established a large repertoire in just a few years, Bachtopus seeks to play more original compositions, commissioned works, and contemporary music that is interesting, accessible, and grounded in traditional folk music.

The ensemble has performed for diverse audiences, and previous performance highlights include: Make Music New York, Bach in the Subways, The New Museum, Accordions Around the World, Meetup.com, and the American Accordion Association Seminars. Bachtopus performs music by and is inspired by Accordion Tribe, Motion Trio, the Kronos Quartet, Arvo Pärt, Philip Glass, Stas Venglevski, the Bang On a Can All-Stars, and Jacques Cousteau. The group features original compositions by Peter Flint and Sy Kushner, and arrangements by Robert Duncan and Denise Koncelik.

The members of Bachtopus are Robert Duncan, Peter Flint, Denise Koncelik, Jeanne Velonis, and Mayumi Miyaoka. Robert Duncan, is an Associate Professor of Psychology and Neuroscience at the City University of New York and received a BA in Music Humanities at the University of California at San Diego. He is the founder and director of Bachtopus.

Peter Flint has degrees in electronic music, history, and composition from Oberlin College and Conservatory and New England Conservatory. He has studied accordion with Walter Kuehr, William Schimmel, and Rob Curto, Conrad Cummings, Michael Gandolfi, Scott Wheeler, and Lee Hyla. He is deeply interested in Afro-Cuban music and recently had an orchestral composition performed in Havana, Cuba by the Camerata Romeu.He is on the board of directors at the Third Street Music School Settlement.

Denise Koncelik, DMA, is a freelance musician and arranger with degrees in music theory/composition, pedagogy, and performance, and taught at Midwestern State University and Texas Woman's University. Dr. Koncelik played piccolo/3rd flute and jazz piano with the Wichita Falls Symphony Orchestra for 13 seasons, and has performed at Symphony Space, Joe's Pub and le poisson rouge. She is co-director of the New York Flute Club Ensemble Program, a member of the Chelsea Musica, and plays bass accordion in NYC's Main Squeeze Orchestra

Mayumi Miyaoka, is an Academic Librarian/Archivist by day, and accordionist by night. She is the founder/organizer of Brooklyn Accordion Club, and is the compiler/editor of a self-published magazine, SqueeZine! – Chronicles of Accordionists. Mayumi studied with Stanley and Joanna Darrow at ACME Accordion School in NJ, and with Dr. William Schimmel in NYC.

Jeanne Velonis is a classical recording engineer and the newest member of Bachtopus. Initially self-taught, she has studied accordion with Leah Barkan and Mary Tokarski.

For further information: sinolev@yahoo.com

"Accordions Around the World" July 24-August 14 in Bryant Park, NYC
by Ariana Hellerman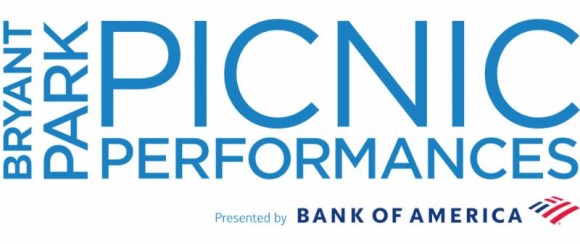 A musical journey representing cultures from all over the globe each week, culminating in the Accordion Festival. Curated by Ariana Hellerman.

Accordions Around the World is a four-week series that brings dozens of accordionists, as well as bandoneón, bayan, concertina, and harmonium-players of different musical genres, to perform at Bryant Park. Audiences have a chance to experience the range of this often-overlooked instrument in an intimate performance setting. Wander the park to explore different musical stylings or set up a picnic in one location and experience different artists as they rotate around the park.

Accordions Around the World performances take place on Wednesdays from July 24 – August 14, 2019 from 5:30pm – 7:30pm. On Friday, August 16 at 5pm, the series culminates with the Accordion Festival, a five-hour celebration showcasing four accordion-led bands playing music from a range of different cultures. This year's festival includes the winner of Colombia's prestigious Festival de Vallenato, el Rey Vallenato Beto Jamaica, and more to be announced this summer.

Complete Performance Line Listings
July
July 24, 5:30pm: Accordions Around the World
July 31, 5:30pm: Accordions Around the World

August
August 7, 5:30pm: Accordions Around the World
August 14, 5:30pm: Accordions Around the World
August 16, 5pm: Accordion Festi

About Bryant Park Corporation:
Bryant Park Corporation (BPC), a private not-for-profit company, was founded in 1980 to renovate, finance and operate Bryant Park in New York City. BPC is funded by income from events, concessions and corporate sponsors, as well as an assessment on neighboring properties, and does not accept government or philanthropic monies.

In addition to providing security, sanitation, and horticultural services, BPC offers restaurants, food kiosks, world-class restrooms, and a wide range of free events throughout the year. The Midtown Manhattan park is visited by more than 12 million people each year and is one of the busiest public spaces in the world. BPC's website, bryantpark.org, offers more detailed information and a schedule of upcoming events.

For further information:
Twitter: @bryantparknyc
Instagram: @bryantparknyc
Arianaslist@gmail.com

Location and Directions:
Bryant Park is situated behind the New York Public Library in midtown Manhattan, between 40th and 42nd Streets & Fifth and Sixth Avenues. Take the B, D, F, or M train to 42nd Street/Bryant Park; or, take the 7 train to 5th Avenue.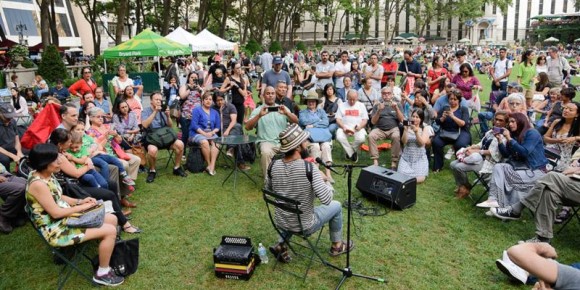 2nd Annual San Diego Accordion Camp:An All-Encompassing Learning Experience
by Gay Castellano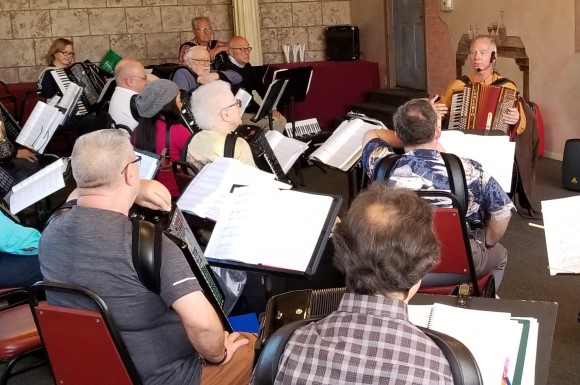 The 2nd annual San Diego Accordion Camp, sponsored and taught by Gordon Kohl, was held on April 4 – 6, 2019, at the Mangia Italiano Restaurant in Chula Vista, California.

Gordon Kohl's camp provided the novice-to-advanced attendees, with acoustic or digital accordions, an awesome learning experience covering subjects you need to know and more, plus every question answered. Because the camp was interactive with your own accordion, it allowed everyone a hands-on, musical learning experience during every segment of the camp.

This year, the course text book was "First 50 Songs" (You Should Play on the Accordion), arranged by Gary Meisner and published by Hal Leonard (2018). Study of tunes from the book, as well as other songs selected by Gordon Kohl, featured instruction on harmony, the application of chord cadences and progression, music theory, expression, bellows control, tempo and rhythm, fingering and technique, decorating a song by adding melodious notes and ornaments, improvisation, building and design of short introductions and endings, developing your repertoire, and much more.

Time incorporated for breaks and lunch (provided) allowed everyone to meet and network. The farthest camp traveler attending, Lawrence S. from Alberta, Canada, expressed that the camp greatly exceeded his expectation.

Watch for announcement of Gordon Kohl's 3rd annual San Diego Accordion Camp which will be held in the San Diego area during the same week of April in 2020.

Contact Information:
Gordon Kohl
444-C Colorado Avenue
Chula Vista, CA 91910
Phone: 919-395-0454
Email: GordonKohl@GordonKohlaccordions.com

Falcetti Music Presents 25th Accordion Workshop on May 19
by Rita Barnea
Sam Falcetti, founder of Falcetti Music, has scheduled his Left Hand Workshop at Falcetti Musi , Sunday afternoon, May 19, 2019 from 1:30 - 3:30 PM at Falcetti Music, 1755 Boston Rd., Springfield, Ma. 01129 (Concert Hall-Lower Level)

Last November at the 1st International Digital Symposium he was invited to be part of the faculty and gave several workshops. After the overwhelming response from the attendees he has decided to share the left hand (20 new patterns) workshop with his customers.

Back in the early 60's Sam taught these different patterns using his seven Music Ideas Books.nPlaying more than just alternating bass & chord in your left hand is the main focus of the workshop. There will be a handout with suggested songs to use when applying these patterns including walking bass.

Also included at the event will be performances by some of the Roland Accordion
contestants from the recent New England Music Festival.

Conductor Anselmo "Sam" Falcetti, started on the accordion at the age of 10, and began home teaching when he was 16. Before graduating from the University of Hartford with a degree in theory and composition, he opened up his first accordion studio in Westfield, Ma.

During his career Mr. Falcetti has conducted the Springfield Accordion Orchestra on performance tours in Japan, Italy, New Zealand and the USA in the 70's and 80's. He also directed the Orchestra on National TV on the David Frost Show with Roberta Flack. In the 80's, by invitation, his Westfield State University Accordion Ensemble performed twice at Carnegie Hall in New York City. As founder of Falcetti Music he provides Roland Accordion sales, service and instruction and is the distributor for New England.

Sam resides with his wife Peggy in Wilbraham, Ma. and is proud of his two sons and four grandchildren who are all involved with music.

Refreshments will be served. Guests are invited.


Please email your RSVP to peggyf1944@gmail.com or
Call 413-204-5522 with the number of attendees by Saturday, May 11, 2019.

Seattle Accordion Club Concert & Social Night
by Rita Barnea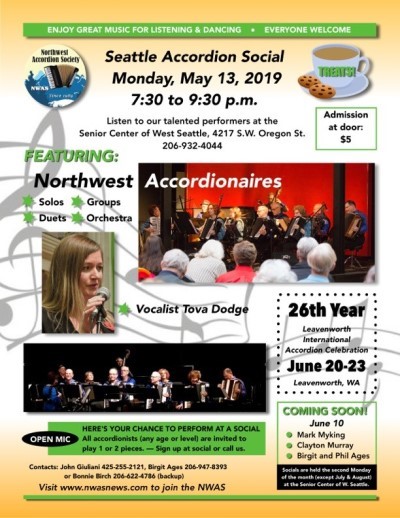 The Seattle Accordion Club will host a concert and social night on May 13,2019 at the Senior Center of West Seattle, 4217 S.W. Oregon Street, Seattle, WA. The event will include a performance by the Northwest Accordionaires Orchestra, who play a variety of music styles from show tune medleys to the classics.

Performances will also be given by soloists, duets and groups.In addition they will hold an "Open Mic" session, where accordionists of any age are invited to play 1 or 2 pieces. These socials are held regularly and are open to all accordion players, from students to professionals, their friends, families and to anyone who enjoys music.

Entry is by donation of $5.00 and includes coffee and cookies!

Seattle Accordion Socials meet on the 2nd Monday of each month, 7:30-9:30 PM. No meetings are held in July and August.
 
All Socials, are located at the West Seattle Senior Center (WSSC), 4217 SW Oregon St., Seattle, WA, 98116. WSSC phone (days) 206-932-4044. Hosted by Birgit Ages: 206-947-8393 and John Giuliani: 425-255-2121
 
Northwest Accordion Socials are open to all accordion players,from students to professionals, their friends, families and to anyone who enjoys music. Hope to see you there. The future social takes place on June 10, 2019. For further details phone: 206-947-8393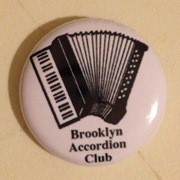 The Brooklyn Accordion Club Spring Meeting w/ Open Mic takes place at Park Slope Community Garden's Annual Spring Festival.
Date: Saturday, May 11, 2019 
Time: 1-3:PM

Admission: Free (Located on 6th Avenue at 15th street in Park Slope)

It's an open community event, and everyone is welcome!
The festival will be filled with music, bake sale, plant sale and kids activities all day. 

Interested in performing a couple of tunes? All levels are welcome!

Please RSVP your spotl: brooklynaccordionclub@gmail.com


May Zydeco events from Texas to Louisiana
by Rita Barnea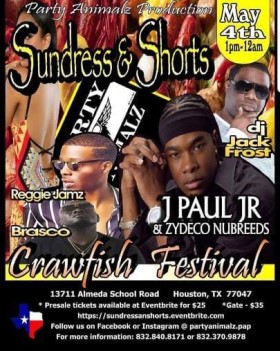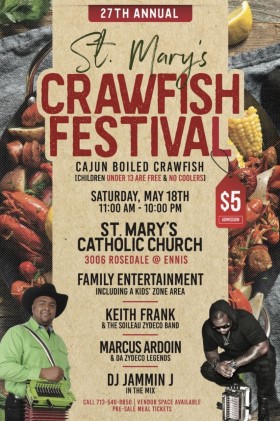 Here is a list of Zydeco events covering Texas to Louisiana in May. The events feature great music, food, fun for all.
 
Thursday - 05/02/2019
New Orleans Jazz & Heritage Festival (1751 Gentilly Blvd, New Orleans, LA 70119) 12:00 PM - Geno Delafose & French Rockin' Boogie #ZydecoEvents
 
Friday - 05/03/2019
New Orleans Jazz & Heritage Festival (1751 Gentilly Blvd, New Orleans, LA 70119) 12:00 PM - Nathan & the Zydeco Cha Chas #ZydecoEvents
 
Breaux Bridge Crawfish Festival "2019 Annual Crawfish & Music Festival" (Parc Hardy - 1290 Rees St, Breaux Bridge, LA 70517) 4:00 PM - Double Trouble Zydeco, Chubby Carrier & The Bayou Swamp Band, Corey Ledet & His Zydeco Band, Geno Delafose & French Rockin' Boogie, Horace Trahan & the Ossun Express, Jeffery Broussard & the Creole Co ZydecoEvents
 
Saturday - 05/04/2019
Breaux Bridge Crawfish Festival "2019 Annual Crawfish & Music Festival" (Parc Hardy - 1290 Rees St, Breaux Bridge, LA 70517) 10:00 AM - Chubby Carrier & The Bayou Swamp Band, Corey Ledet & His Zydeco Band, Double Trouble Zydeco, Geno Delafose & French Rockin' Boogie, Horace Trahan & the Ossun Express, Jeffery Broussard & the Creole Co #ZydecoEvents
 
New Orleans Jazz & Heritage Festival "Tribute to Clifton Chenier" (1751 Gentilly Blvd, New Orleans, LA 70119) 12:00 PM - CJ Chenier & the Red Hot Louisiana Band, Ils Sont Partis Band, Nathan & the Zydeco Cha Chas #ZydecoEvents
 
New Orleans Jazz & Heritage Festival (1751 Gentilly Blvd, New Orleans, LA 70119) 12:00 PM - Chubby Carrier & The Bayou Swamp Band #ZydecoEvents
 
Zydeco Southern Soul Crawfish Festival "1st Annual Zydeco & Southern Soul Festival" (Lake Charles Boston Stadium - 1509 Enterprise Blvd, Lake Charles, LA 7601) 12:00 PM - Lil Runt, C Wright, Cedryl Ballou & The Zydeco Trendsetters, Koray Broussard & the Zydeco Unit, Leon Chavis & the Zydeco Flames, Lil Nathan & the Zydeco Big Timers, Patrick Henry & the Liberation Band #ZydecoEvents
 
Sundress & Shorts Crawfish Festival - 1:00 PM - JPaul Jr, DJ Jack Frost, Reggie Jamz, Brasco
 
Sundress & Shorts Crawfish Festival (13711 Almeda School Rd, Houston, TX 77047) 1PM-12am - Featuring JPaul Jr and the Zydeco Nubreedz | DJ Jack Frost | Reggie Jamz | Brasco. Presented by Party Animals Production | More info: 832-840-8171 or 832-370-9878 Contact: (832) 840-8171

Sundress & Shorts Crawfish Festival "2019 Annual Crawfish Festival" (SWTRA Property - 13711 Almeda School Rd, Houston, TX 77047) 1:00 PM - J Paul Jr. & the Zydeco Nubreeds #ZydecoEvents
 
Breaux Bridge Crawfish Festival (Parc Hardy - 1290 Rees St, Breaux Bridge, LA 70517) 7:15 PM - Horace Trahan & the Ossun Express #ZydecoEvents
 
Sunday - 05/05/2019
New Orleans Jazz & Heritage Festival (1751 Gentilly Blvd, New Orleans, LA 70119) 12:00 PM - CJ Chenier & the Red Hot Louisiana Band #ZydecoEvents
 
New Orleans Jazz & Heritage Festival (1751 Gentilly Blvd, New Orleans, LA 70119) 12:00 PM - CJ Chenier & the Red Hot Louisiana Band, Terrance Simien & the Zydeco Experience #ZydecoEvents
 
MEN Incorporated Crawfish Festival "2019 Annual Crawfish Festival" (Tom Bass Regional Park III - 15108 Cullen Blvd (Pavilion 4), Houston, TX 77047) 1:00 PM - Lil Jab & the Zydeco Soldierz #ZydecoEvents
 
Friday - 05/10/2019
Gator By The Bay "2019 Annual Louisiana Food & Crawfish Festival" (Spanish Landing Park - 3900 N Harbor Dr, San Diego, , CA 92101) 12:00 PM - Chubby Carrier & The Bayou Swamp Band, Geno Delafose & French Rockin' Boogie #ZydecoEvents
 
Saturday - 05/11/2019
Gator By The Bay "2019 Annual Louisiana Food & Crawfish Festival" (Spanish Landing Park - 3900 N Harbor Dr, San Diego, , CA 92101) 12:00 PM - Chubby Carrier & The Bayou Swamp Band, Geno Delafose & French Rockin' Boogie #ZydecoEvents
 
Spring Swing Zydeco and R&B Festival "2019 Annual Zydeco & R&B Festival" (Parc International - 200 Garfield St, Lafayette, LA 70501) 4:00 PM - C Wright, J Paul Jr. & the Zydeco Nubreeds, Leon Chavis & the Zydeco Flames, Lil Nathan & the Zydeco Big Timers, Roi Chip Anthony & the MoHitz Family #ZydecoEvents
 
Sunday - 05/12/2019
Gator By The Bay "2019 Annual Louisiana Food & Crawfish Festival" (Spanish Landing Park - 3900 N Harbor Dr, San Diego, , CA 92101) 12:00 PM - Chubby Carrier & The Bayou Swamp Band, Geno Delafose & French Rockin' Boogie #ZydecoEvents
 
Saturday 05/18/2019 - Saturday 05/18/2019
St. Mary's 27th Annual Crawfish Festival (St. Mary's Catholic Church 3006 Rosedale @ Ennis, Houston, TX) Gates open at 11am Featuring Marcus Ardoin & Da Zydeco Legends, Keith Frank & The Soileau Zydeco Band | DJ Jammin J in the Mix | More info. - VENDORS: 713-540-8850 Contact: (650) 380-7133

Facebook Festivals (Cajun Carnival) "2019 Annual Festival" (1 Hacker Way, Menlo Park, CA 94025) 1:00 PM - Andre Thierry & Zydeco Magic #ZydecoEvents
 
Saturday - 05/25/2019
Simi Valley Cajun & Blues Music Festival "2019 Cajun, Zydeco, Creole, Blues Festival" (5005 Los Angeles Ave, Simi Valley, CA 93063) 12:25 PM - David Sousa & The Zydeco Mudbugs #ZydecoEvents
 
Simi Valley Cajun & Blues Music Festival "2019 Cajun, Zydeco, Creole, Blues Festival" (5005 Los Angeles Ave, Simi Valley, CA 93063) 1:55 PM - Mark St. Mary Louisiana Blues & Zydeco Band #ZydecoEvents
 
Simi Valley Cajun & Blues Music Festival "2019 Cajun, Zydeco, Creole, Blues Festival" (5005 Los Angeles Ave, Simi Valley, CA 93063) 3:25 PM - Corey Ledet & His Zydeco Band #ZydecoEvents

Simi Valley Cajun & Blues Music Festival "2019 Cajun, Zydeco, Creole, Blues Festival" (5005 Los Angeles Ave, Simi Valley, CA 93063) 4:55 PM - Dwayne Dopsie & the Zydeco Hellraisers #ZydecoEvents
 
Sunday - 05/26/2019
Grown Folks Southern Soul Blues & Zydeco Festival "2019 Annual Southern Soul Blues & Zydeco Festival" (Gardendale Community Center - 110 Keifer Rd, San Antonio , TX 78220) 12:00 PM - Lady Zee, Certified Slim, Fat Daddy, Jabo - Texas Prince of Zydeco, Jeter Jones #ZydecoEvents
 
Simi Valley Cajun & Blues Music Festival "2019 Cajun, Zydeco, Creole, Blues Festival" (5005 Los Angeles Ave, Simi Valley, CA 93063) 4:40 PM - Dwayne Dopsie & the Zydeco Hellraisers #ZydecoEvents
 
Simi Valley Cajun & Blues Music Festival "2019 Cajun, Zydeco, Creole, Blues Festival" (5005 Los Angeles Ave, Simi Valley, CA 93063) 6:03 PM - Corey Ledet & His Zydeco Band #ZydecoEvents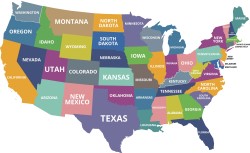 There are many accordion events happening around the USA. Below are a few of them. All are worthwhile to attend. Read more details in USA news publications.

World Accordion Day / Dr. Willard Palmer Festival
The World of Accordions Museum
May 4-5, 2019
Superior, Wisconsin
www.worldofaccordions.org

Leavenworth International Accordion Celebration
June 20-23, 2019
Leavenworth, Washington
www.accordioncelebra on.org

AAA American Accordionists' Association Festival July 17-21, 2019
American Accordionists' Association (AAA)
Dr. Joseph A. Ciccone - President
2 Gramatan Ave., Suite 206, Mt. Vernon, NY 10550, USA.
Phone: 914-224-1241, Fax: 914-664-1383

ATG Accordionists & Teachers Guild, International
29th Annual Festival
July 23-27, 2019
Denver, Colorado
www.atgaccordions.com/2019-festival

Las Vegas International Accordion Convention
LVIAC—20th Anniversary
October 14-17, 2019
hitp://accordionstars.com
Paul Pasquale (801) 485-5840

The American Accordionists' Association (AAA) presents Festival 2019 from July 17 - 21 at the Valley Forge Casino Resort (Radisson Hotel) in King of Prussia, Pennsylvania.

Guest artists include: Petar Maric, Michael Bridge, Sam Reider, Mario Tacca &
Mary Mancini, Vesna Mihonovic (guest conductor), Joseph A. Natoli, Rachel Quirbach, Dr Robert Young McMahan, sure to make the AAA Festival 2019 an exciting musical event.

Other activities include: Workshops, Junior and Senior Festival Orchestras, Carrozza Scholarship, Youth involvement Jazz Ensemble.

For additional information, visit online at: 2019AAAFestival
Also on the site is the website link to Hotel Reservations including discount promotional code.

Just added to the AAA site is the download of the 2019 Competition Rules, 2019 Competition Entry & Competition Registration, all of which can be paid online on the AAA site at: 2019AAAFestival

Accordionists & Teachers Guild, International (ATG) President Joe Natoli (picture right) invites all to the 79th Annual ATG Accordion Festival in Denver July 24-27, 2019.

The event will feature concerts, workshops, competitions, exhibits, the ATG Festival Orchestra, Banquet and more! The 2019 Festival is the "Year of the Duos". This year the ATG Festival will feature some of the best accordion duos around to provide double the fun, double the musicianship and double the entertainment. 

The 2019 festival will include the following featured : Jamie Maschler & Gabriel Rodrigues (Washington, USA); Augustinas Raukauskas & Greta Staponkutė (Lithuania); Kim and Dan Christian (Colorado, USA); John & Madalynn Neu with The Voice of the Wood Chamber Players (Colorado, USA).

All accordionists attending the festival in Denver are invited to participate in the 2019 ATG Festival Orchestra. No matter what age or ability, there is a part for you!

Renowned conductor and former ATG President Joan C. Sommers (picture right), Professor Emeritus at the University of Missouri-Kansas City will be directing the 2018 ATG Festival Orchestra.

The Festival Orchestra will perform on the Saturday evening Gala Concert.  Rehearsals will be held Thursday, Friday and Saturday to prepare for the concert performance. There will be several parts for the pieces being performed and most accordionists will find a part suitable for them. 

During the festival registration process, you will be able to sign up for the orchestra and provide your playing level. Contact Prof. Joan C. Sommers at joansommers@kc.rr.com if you have any questions.

Additional information will be included in future publications.

For further information view the website:
Accordionists & Teachers Guild, International (ATG)

The American Accordionists' Association proudly presents The 25th Anniversary of the Master Class & Concert Series "THAT MEANS WHAT!?" with Dr. William Schimmel, Moderator and Curator July 26, 27 and 28, 2019.

For further information:
accordion bill@gmail.com
AAA

Are you in BC? Come and join the gang in Enderby for the 7th Annual Accordion Get-To-Gether, July 8-11, 2019!

Bring your accordions, lawn chairs or blankets for 4 days of accordion music! July 8-11 at the Riverside RV Park and Campground, Enderby, BC. Reservations recommended if you want to camp.

For more information and/or to request the song book, please contact Nyla or John at 250-546-3192 or jnyl@telus.net

Cotati Festival August 2019 in California
by Rita Barnea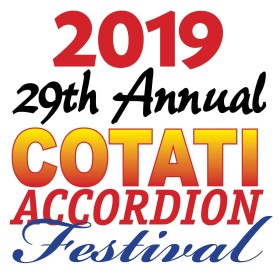 Cotati Festival takes place August 17 and 18, 2019 at La Plaza Park, Cotati, CA 94931. The Cotati Accordion Festival is a two-day, multi-cultural, multi-generational accordion extravaganza held in La Plaza Park in downtown Cotati. Festivities begin on Friday before the festival. See 40+ bands on seven stages including the Jam Tent, Polka/Zydeco, two main stages, Accordion's Apocalypse Stage, Student Stage, and Friar Tuck's Pub.

Performers include:
Accordion Apocalypse Stage
Anaïs Bessières
Andre Thierry
Amber Lee Baker
Art Peterson & Laurie Miller
The Bellow Shakes
Big Lou's Dance Party
Big Lou the Accordion Princess
Corky Bennett
Cory Pesaturo
Crème Brülée
Creosote
Dona Francisca
Duckmandu
En Canto
Future Accordion Stars
Gary Blair
Geoff Berner
Ginny Mac
Golden State Accordion Club
Grand Finale
The Great Morgani
Intuitive Compass
Jim Gilman
Junk Parlor
La Agencia
the Mad Maggies
Mark St. Mary
Miss Moonshine
MotorDude Zydeco
Nathan Rivera & Jessie Anders
Penny Opry
Pietro Adragna
Rene Sevieri
Skyler Fell
Sourdough Slim
Steve Balich
The Wild Catahoulas
ZLA VILA

CAF Charter states:
"The CAF is a 501C3 non-profit organization dedicated to providing funds for Performing Arts Programs in our local schools. With all the budget cuts constantly eliminating school programs, our organization recognizes the need for outside sources to keep these programs alive. We believe that discontinuing the Performing Arts (music, drama & art) is detrimental to the education of future generations.

The event started in 1991, through the selfless dedication of many volunteers who donated time and money. There has been a tremendous support of individuals and businesses working together to create this three-day multi-cultural, multi-generational, musical extravaganza for both residents and visitors.

These last 28 events have been wonderful community building affairs. We're now in our 29th year, generating positive public relations and giving credibility for our community, Cotati, and the accordion.

By producing these problem-free events that have benefited our local schools, we have donated over $470,000 to our community."

Tickets are:
$19.00 for one day, when purchased at the gate. $29.00 for two days, when purchased at the gate
$17.00 for one day, purchased in advance – online or at an outlet. $27.00 for two days, when purchased in advance – online or at an outlet.
$15.00 for a one-day senior ticket when purchased in advance.
SENIORS – BE PREPARED TO SHOW ID AT THE GATE
Kids 15 and under FREE when accompanied by a paying adult.

For further information;
email: info@cotatifest.com
phone: 707 664 0444
fax: 707 664 0444

Leavenworth International Accordion Celebration June 20-23
by Rita Barnea
Leavenworth International Accordion Celebration (LIAC) takes place from June 20-23, 2019. Excerpts from the website: The Northwest Accordion Society has been hosting accordion events in the Northwest for over 25 years.

Included in it's accomplishments are monthly accordion socials, the annual "Day of the Accordion" at the Seattle Center, accordion scholarships, and it's elegant quarterly publication "The Northwest Accordion News".

Leavenworth is Washington's "Bavarian Village" and a perfect setting for this celebration.

Nestled in a cozy narrow valley at elevation of 1100 feet surrounded by wilderness of rugged, majestic mountain ranges, over 2 million visitors per year from all over the world come to experience magical Leavenworth.  With the Northwest Accordion Society as your host and Leavenworth as the setting, why not plan to join us and enjoy four wonderful days of everything accordion. Whether you are a competitor, participant or just love great accordion music, there is enjoyment and participation for everyone. 

Here is a partial list of what is happening:
* Accordion Competitions/Accordion Aristry
* Workshops
* Concerts with World Class Performers
* Free Performances at the gazebo, grange, and restaurants
* Free Accordion lessons
* Accordion Parade on Saturday
* Accordion Vendors
* Opportunity for all accordion players to play
* Jam sessions and much more!

This is a celebration of the accordion's versatility and its presence in many cultures. Accordion music is what this event is all about. 

See Doris Osgood's link to "It's Time to Prepare for Leavenworth" The 26th anniversary of the Leavenworth Accordion Celebration looks to be one of the best events ever.

Note the outstanding line up of professional performers.The variety of music will showcase the versatility of the accordion. Link: 2019LeavenworthArticle.pdf

Website: Leavenworth International Accordion Celebration (LIAC)