---
Padilla Spotlights Accordion on Welk Orchestra Tour

Accordionist Tim Padilla, will be featured with the Lawrence Welk "Champagne Music Makers" on their 2005 United States Spring Tour in March. The famous group leaves their home base in Branson, Missouri to appear in live shows across the country.
Tim, who was one of the finalists in 'The Search for the Hottest Accordionist' contest in 1999, co-sponsored by the American Accordionis' Association and Welk Resorts, has become the spotlighted accordionist of the Welk Orchestra which featured the accordion legend, Myron Floren, since the late 1940s. The Welk Show is still seen PBS TV.
The 2005 Spring Tour will bring Welk's 'Champaign Music Makers' and their young accordion star to the venues listed below:
March 3-6: Las Vegas, Nevada Orleans Hotel and Casino
March 8: Dearborn, Michigan Fort Center
March 9: Hershey, Pennsylvania The Forum Center
March 10: to be announced
March 12: Savannah, Georgia Savannah Civic Center
March 13: Clearwater, Florida Ruth Eckard Hall
March 15: to be announced
March 16: Toledo, Ohio The Stranahan Theatre
March 17: Elgin, Illinois Hemmens Cultural Center
March 18: Green Bay, Wisconsin Meyer Theatre
March 19: Wisconsin Dells, Wisconsin The Crystal Music Theatre
March 20: Peoria, Illinois The Civic Center
March 21: Lincoln, Nebraska The Leid Center
March 23: Rapid City, South Dakota The Rushmore Center
March 24: Denver Colorado Paramount Theater
March 26: Sun City, Arizona Sundome

---
AAA to offer $10,000 Grand First Prize
The American Accordionists' Association announces the Vivian Vivio Stolaruk International Entertainment Competition offering a grand first prize of US $10,000. Second prize is $3,000 and Third Prize $2,000. All prizes have been donated by Steve Stolaruk in divine remembrance of his wife, the late Vivian Vivio Stolaruk.

Accordionists from all countries are welcome to enter this International Entertainment Competition. It is for acoustic solo accordion only - either piano accordions or chromatic accordions. No electronics, amplification or microphones are permitted. There is no age limit. In addition to musicianship and a varied, entertaining program, contestants will be judged on basis of originality, professionalism and stage presence.

Contestants are required to play their own choice program consisting of at least four different compositions. Each selection should exemplify a different musical style, character and mood, such as Pop, Jazz, Latin, Blues, Cajun, Zydeco, Musette, Folk, etc. (Classical music is not acceptable in this entertainment category.). A minimum of 12 minutes and a maximum of 15 minutes playing time is required, excluding breaks and/or brief pauses in the program. If contestant chooses to make announcements, they must be brief. A copy of each piece of music, or a lead sheet, must be submitted with the entry form. Printed music is required on published works; photocopies may be used only if the music is out of print and manuscript form will be accepted for unpublished, original compositions. NOTE: Depending upon the number of participants, the highest scoring contestants may be required to repeat their program in a playoff.

The AAA Festival will run from Wednesday, July 6 through Sunday, July 10, 2005 where attendees can enjoy concerts, workshops, contests, exhibits and many other activities that will take place. The Festival will take place at the Hyatt Regency Hotel, Fairlane Town Center, 600 Town Center Drive, Dearborn, MI 48126. Phone toll free for reservations 800-233-1234 or 313-593-1234. Request the special AAA room rates at $94.00 plus tax (same for single, double, triple, quad).

For full details and entry form please visit: www.ameraccord.com or contact: American Accordionists Association Phone: (201) 991-2233 or e-mail: AAA1938@aol.com


---
Texas Accordion Association Festival
The Texas Accordion Association festival to be held March 10-12 in Richardson, Texas will be offering a number of public concerts in addition to the many festival activities such as workshops, trade shows and the festival orchestra rehearsals and performances.
Thursday - March 10, 2005
7:00 - 9:30 PM - Polka Festival ($10.00)
Friday - March 11, 2004
10:00 - 11:30 AM - Senior Citizen Appreciation Concert
7:00 - 9:00 PM Accordion Concert featuring top accordionists ($10.00)
9:30 - 11:00 PM Bob Will Country Swing Celebration ($10.00)
Saturday - March 12, 2004
10:00 - 11:30 AM Senior Citizen Appreciation Concert
7:00 - 9:00 PM Accordion Concert featuring top accordionists ($10.00)
9:30 - 11:00 PM Jazz and Open Mic featuring Joe Vento ($10.00)
For more information and a full list of workshops and concerts, please visit: www.accordions.com/taa


---
Semionov Opens US Concert Tour in New York City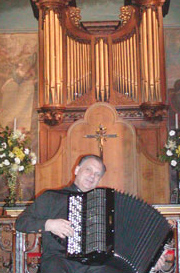 The American Accordionists' Association (AAA) will host a concert by concert accordionist, composer and teacher Viatcheslav Semionov on Saturday, March 12, 2005 at 7:00 PM (Reception immediately following concert) Greenwich House Music School, Renée Weiler Concert Hall, 46 Barrow Street (Greenwich Village) in New York, NY.

Ticket price for the Concert and Reception is $25.00 and must be ordered by March 1, 2005. The ticket price for the Master Class is also $25.00 and must also be ordered by March 1, 2005. If you are interested in having your performance critiqued at the Master Class, please notify the AAA. The Master Class will be limited to 5 participants. Seating is limited for each event and is available on a first-come, first-serve basis. Tickets purchased after March 1st are $35.00 for each event. The Master class will take place from 3:00 - 5:00 PM on the day of the concert.

One of the works to be performed on his US Concert Tour is a new piece commissioned by the American Accordionists' Association entitled "Divertimento". A work in three movements: (1) Legend (2) Nostalgia (3) Journey this new work is a tribute to Faithe Deffner and her leadership during her many years as President of the AAA. For details on the New York Concerts, please contact: American Accordionists Association Phone: (201) 991-2233 or e-mail: AAA1938@aol.com

One of Russia's foremost accordionists and composers, Viatcheslav Semionov is widely considered 'the founder of the modern performance school of bayan' (the Russian term for accordion). He was awarded the Silver Disk at the 1994 International Festival of Bayan and Bayanists and in 1995, he received Russia's highest performance distinction, "People's Artist of Russia"as decreed by President Boris Yeltsin.

Semionov has taught at the Rostov Musical Pedagogical Institute and at the Gnessin Musical Institute in Moscow. Among his student roster are both chromatic and piano accordion virtuosi who have been awarded top honors at international accordion competitions. One such recent winner, piano accordionist Alexander Poeleuv, delighted audiences with many of Semionov's compositions during his US concerts in 2004.

In addition to his New York concerts, this US tour will take Semionov to the following places for lectures, master classes and concert performances:
March 11 - World premiere of Divertimento at CUNY (City University of
New York), Elebash Recital Hall, 365 Fifth Ave., New York City
March 12 - American Accordionists' Association Master Class and Concert,
Renee Weiler Concert Hall, 46 Barrow St., New York City
March 13 - Recital and Master Class, Washington, DC
March 14 - Michigan Accordion Society Recital and Master Class, Detroit
March 15 Millikin University School of Music Lecture and Recital, Champaign, IL University of Illinois Concert, Urbana
March 16-18 - University of Missouri - Kansas City Lectures, Workshops
and Recitals
March 19 - Harrington Arts Center, World of Accordions Museum Master classes
and Concert, Superior, WI



---
The Elders: Live at the Gem
Kansas City based accordionist Brett Gibson, performing with The Elders will be featured as part of a one hour television special preceding the Kansas City St. Patrick's Day Celebrations.

KCPT (Kansas City Public Television) cameras were rolling at the historic Gem Theater last month and captured Kansas City's own Celtic tiger...The Elders during the sold-out concert on February 4th. The Elders performed in front of an audience of hundreds of loyal fans and KCPT has made sure that those who didn't make the concert at the Historic '18th & Vine' Gem Theater in Kansas City will get their chance to see the "gem" of a concert, just in time for St. Patrick's day.

On March 16th at 8pm, KCPT's Randy Mason and Fox 4's Kathy Quinn will guide viewers through The Elders: Live at the Gem.

The Elders unique style of Celtic rock got it's start right here in Kansas City when lead singer Ian Byrne joined the band in 2002. Byrne is a native of Ireland but moved to Kansas City with his family in 1987. It took this Irishman living in the midwest, his daughter's best friend and a conversation between two soccer moms, to see the potential for the band. Already an established group, adding Byrne to the lineup was the icing on the cake. Along with the other band members, Brent Hoad, Norm Dahlor, Brett Gibson, Tommy Sutherland and Steve Phillips, The Elders have played in almost every big city including Chicago, New York, Boston and Estes Park. This fall the band heads to Ireland for their third international tour.

Combining two of Kansas City's finest, KCPT and The Elders, was a natural according to CKC Productions, a media and production company that focuses on non-profits like KCPT. The three women of CKC, Cadie Connors, Kathy Quinn and Cynthia Chandler, pitched the idea to KCPT producers and they quickly went for it. All that was left for CKC to come up with, were the production costs. Since Kansas City is also known for it's generosity it didn't take long for sponsors to pitch in.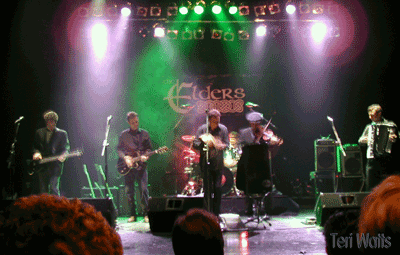 Sioux Chief Manufacturing, The Fred and Shirley Pryor Foundation, The Kansas City Irish Fest, Boulevard Brewery, Quinn & Quinn Law offices and Kansas City Life are among the sponsors who made it possible for public television across the country to have an Elder's experience. And what exactly is an Elder's experience? It's a combination of Celtic, Country and Cajun music delivered with unending energy. See this band once and you'll be hooked for life!

Accordionist Brett Gibson made his debut with The Elders in August, 2004 and has been active performing with the group in all their shows ever since. A native of Auckland, New Zealand, Brett began playing the accordion at age 7 and at the age of 12 won his first New Zealand championship for that age category and continued to seriously play and compete into his late teens as a soloist and with duet, trio, quartet, ensemble and orchestra. Now resident in the United States, more recently Brett can be seen playing with DescargaKC, a Latin Jazz band and now, of course, the Elders.

In addition to the TV show, The Elders' Third Annual Hoolie will take place on March 11, 2005 at the Uptown Theatre. in Kansas City. Special guests include the Kelehans, The O'Riada Academy of Irish dance and much more. Tickets are available at the Uptown Theatre Box Office or via Ticketmaster.


---
Northwest Accordion Society in Seattle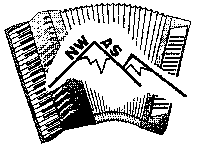 On February 27th, the Seattle Center House was the venue for an event styled the 'Day of the Accordion Festival', from 10am to 5pm.

Sponsored by the Northwest Accordion Society, the event included contests, trade shows, performances by local accordionists and the provision of free lessons.

The Norwest Accordion Society serves as an umbrella organization for British Columbia, Alaska, Washington, Idaho, Montana and Oregon where they have clubs, social events and other accordion activities.

NWAS President Rick Hatley invites readers to visit: http://www.nwasnews.com for further information on upcoming activities.


---
Henry Doktorski with Butler Symphony

On February 12th, accordionist Henry Doktorski performed as soloist with the Butler County (Pennsylvania) Symphony Orchestra in a performance of 'Tres Tangos' by the Argentinean-born composer and bandoneonist, Astor Piazzolla (1921-1992). Elisabeth Heath-Charles, the music director and conductor of the orchestra, conducted the concert.
'Tres Tangos ' was written in 1962 and premiered under the direction of Paul Klecky in 1963. The piece won the Hirsch Prize in the same year. It is scored for bandoneon, harp, piano, percussion, and strings. The three movements are titled 'Allegro tranquillo, Moderato mistico', and 'Allegro molto marcato'.
After the 'Tres Tangos' performance, Doktorski returned to the stage and performed as an encore his own 'Theme and Variation' on Richard Roger's 'Edelweiss,' following which he accompanied soprano soloist and Butler native, Evie Barnes, in a medley of four love songs to commemorate Valentine's Day: Irving Gordon's 'Unforgettable', Burt Bacharach's 'I Long to be Close to You', and 'I'll Never Fall in Love Again', and Dolly Parton's 'I Will Always Love You'.
The Butler County Symphony manager, Virginia Netchi, wrote, "The Piazzolla was mesmerizing and Henry's playing introduced many people to the sublime possibilities of the accordion. We hope other orchestras will invite him to play it with them also."
One very special guest at the concert was 72-year-old Joan Moyer, a classical accordion lover from Indianapolis, Indiana, who flew an 800 miles round-trip to hear Doktorski perform. She said, "I have been following Henry's career on his website for the past four years or so and I have most of his recordings. I haven't heard a live accordion performance for many years - and this was the first one of this year."
Doktorski invited Mrs. Moyer to attend the Friday night dress rehearsal where he introduced her to the conductor and orchestra, and then treated her and soprano Evie Barnes to dinner at a local restaurant, where Mrs. Moyer spoke about attending accordion competitions in her youth and meeting Pietro Deiro and Charles Magnante. Doktorski said, "Mrs. Moyer is such a sweet and charming lady; and very easy to please: she only ordered a glass of Coke at the restaurant!"
Mrs. Moyer continued, "It seemed that I was spending a lot of energy, time and finances in traveling so far to see Henry's concert with the Butler Symphony. My co-workers called me a groupie, my brother called me a stalker, and my 94-year-old mother said I was nuts! So on the flight to Pennsylvania I wondered to myself whether it was going to be worth it. . . . And indeed, it was even more than I had hoped! The tone, clarity, preciseness, the accuracy of Henry's playing, his demeanor while playing! I enjoyed hearing him play in person. It was well worth the endeavor!"


---
Dr. William Schimmel keeps busy March Schedule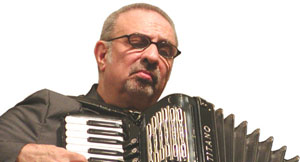 Dr. William Schimmel has a very busy schedule throughout March, details of which are outlined below.

His concerts open with an appearance playing with the New York Philharmonic in the Lincoln Center at 7:30 PM on March 1st performing Loren Maazel's "Irish Vapors and Capers" and "Music for Cello and Orchestra" in honor of the maestro's 75th birthday. Distinguished soloists include Sir James Galway (flute) and Jeromy Irons (actor/narrator.)
March 5th to 15th - West Coast tour with Odeon Jazz Ensemble, California
March 5th - Fresno Art Gallery
March 6th - Napa Valley Cafe Theatre
March 8th to 10th - Jazz Bakery, Los Angeles
March 11th - Soho club, Santa Barbara
March 13th - The Hamlet, Cambria
March 14th to 15th - Grass Valley
March 11th - The Graduate Center, CUNY, New York - 7.30pm -
World Premiere of Dr. Schimmel's 'Zen and the Art of the Foxtrot' for Video and Live Performer; Micki Goodman, video and direction; editing, Deborah Magocsi; accordion, William Schimmel, and vocals and melodica, Allyssa Lamb
March 18th - Winspear Centre for the Performing Arts - Edmonton, Alberta - Canada; performance with The Tango Project, 8pm - The World at Winspear Series
March 22nd to 27th - performances with Odeon Jazz Ensemble at Dizzy's Club Coca Cola - Jazz at Lincoln Center - New York; shows at 7.30pm and 9.30pm; weekends only at 11.30pm.
March 30th - Columbia University, New York - Columbia Composers Concert, Miller Theatre - 8pm.


---
Accordionists' Grammy Award Successes in LA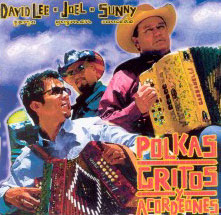 Accordionists David Lee Garza, Joel Guzmán and Sunny Sauceda have all contributed to the CD 'Polkas, Gritos y Acordeónes', recent winner of a Grammy Award for the best Tejano Album category. Produced by Joel Guzmán for Guzmán Fox Records, and recorded at Gilbert Velasquez' V Music Studio in San Antonio, Texas in July of 2004.

This 10 track compilation of six classic instrumental medleys and melodies, and four songs (canciones rancheras), is a tribute to Tejano Americana and some of conjunto music's great accordionists, including Narciso Martínez, Pedro Ayala, Paulino Bernal, Tony de la Rosa, Esteban Jordán, and others.


---
New Accordion Jazz Book by Norbert Seidel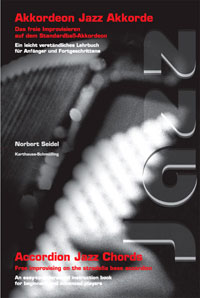 German publisher Karthause-Schmülling has released a new book titled 'Accordion Jazz Chords' - about improvising freely on the standard bass accordion, and written by Norbert Seidel. The 120-page book is written in English and in German languages, high quality print and will be premiered at the Frankfurt Musik Messe.

This is an easily understandable instruction book for beginning and advanced players including: Part 1: Theory (basics, numerous practical examples, interval position charts, chord tables)
Part 2: Practice (15 new music pieces from easy to intermediate difficulty).

The author shows, in an astonishingly simple manner, how a person can evolve from the stereotyped major, minor, and seventh chords of accompaniment harmony to achieve quite new, even exotic sounding chords in order to play jazz music and lively accompaniment masterfully, or improvise to one's heart's content. Beginners, as well as advanced players, will receive much value from this instruction book.

Accordion Jazz Chords is the first extensive instruction book for beginning and advanced players that describes in an easily understandable and yet extensive manner a method for playing free harmonics on the standard bass accordion.

Learn jazz and entertainment music with colorful musical bass accompaniment, using the entire world of harmonies, far beyond the common major, minor, and seventh chords, despite the restrictions of the bass chord system. This is book generally applicable to nearly all types of accordion. Its improvising made easy - no fear of false tones!

Examples from the Contents:
ten rules for improvising; basics; chord terminology and symbols; tips for playing with jazz chords; practical examples; addendum (jazz history, jazz improvisation, glossary).

With valuable chord tables, interval position charts, playing assistance, fingering suggestions, and a large section with 15 new music compositions, this book is an educational diamond.

Jazz chords on the standard bass accordion! Anyone who formerly thought, that only familiar om-pah-pah accompaniment could be played on the traditional standard bass accordion will learn something new here.

For the first time, the interested reader is provided instruction in easily understandable yet extensive and profound form, how leading masters of jazz and elevated entertainment music forge their impressive performances.

Norbert Seidel has tackled a problem for which many people - even professionals - believed there was no satisfactory musical solution. Here he opens for the standard bass accordion and its players, totally new musical worlds and makes it possible, for practically everyone to play freely in the world of tones and harmonies.

In the first part of the book, he presents the basics of music theory, gives didactically founded playing assistance, includes valuable chord tables and interval position charts, and shows how the interested musician can advance independently and discover new harmonic horizons.

In the second part, through 15 of his own music compositions, he provides the possibility to apply directly what has been learned. Beginners as well as advanced players will receive much value from this instruction book.

Special Introductory Offer If you order before 31 March, there is a special subscription price of only 19.00 Euro plus postage and packing. The regular price is: Euro 24.90


---
Russian Festival in San Francisco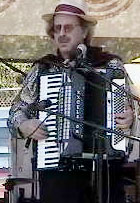 New York-based accordionist Jon Hammond recently visited California, where he played eight gigs in hospitals, visited three trade fairs and attended the annual Russian Festival in San Francisco.Jon reports that "I have just attended the 17th annual Russian Festival, held at the Russian Center, San Francisco, at 2460 Sutter St, from February 11th to 13th. It was a fantastic celebration of Russian music, food and art. There was plenty of Bayan accordion music. Yuri Fedorko, bayanist of Limpopo, really knocked me out. He could play with accuracy while doing the Kazatsky dance all the way down to the floor!
I have never seen that done before. The food was fantastic and I especially enjoyed the Vodka Tasting Bar serving in several fruity flavors or straight from the bottle. It was like going to Russia without ever leaving San Francisco! I'll be sure to attend again next year".


---
WMAS Celebrates Second Anniversary
The Washington Metropolitan Accordion Society celebrated its second anniversary on February 8th 2005 with a big Polka Night. The festivities drew an audience of 70 people, including the twenty accordionists who played solos and duets to the delight of the many participants who attended just to dance.
The new committee of officers was also approved by the WMAS membership and is comprised of President - Karen Malan-Uribe, Vice President - Joan Grauman), Secretary/Treasurer - Mara Cherkasky, Membership Chairman - Paul Przedpelski, Special Events Chairman - Anne Johnson, and Communications Chairman - Jim Vandelly.
At each monthly meeting, a member of the WMAS offers a one-hour workshop or presentation on various aspects of the instruments (accordion, bayan, concertina, button-box) or music (ethnic, regional, or by a composer) played on the accordions. Upcoming presentations include:
March 8 meeting: Jim Vandelly workshop on bellows techniques
April 12 meeting: Peter DiGiovanni on playing by ear, part 2
May 10 meeting: spring concert
June 14 meeting: Dale Wise on "How To Improvise." When it comes to improvisation, you don't have to wait for "divine intervention" to be creative with melody. Add your personal touch to the music you play by employing Non-Harmonic Tones (NHT).
October 11 meeting: Oktoberfest
November 8 meeting: Stella Allison & Joan Grauman
Admission: is $2.00 donation and will take place at the Sleepy Hollow United Methodist Church, 3435 Sleepy Hollow Road, Falls Church, VA 22044-1006.

For information, please contact Karen: e-mail: wmas2002@cox.net or call: 703-671-5395.


---
Crawdaddies to feature at AAMS Accordion Weekend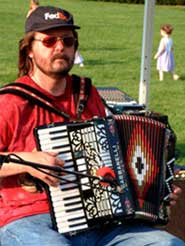 During the final preparations for the American Accordion Musicological Society Festival, organizers are arranging an exciting Friday Night Concert, which will be exciting for the general public as well as accordionists. This concert will feature Kraig B. Greff & "The Crawdaddies" .This ensemble infuses Cajun, Zydeco, Funk, Swing, Soul, Reggae, Roots and Rock into an incomparable, groove-laden sound that is unquestionably its own. The Crawdaddies (presented at the AAMS by Rick Kaplan) are a regular fixture on the national college and festival circuits. Their CDs, "Accordions are Cool" and "Spice it Up" are in rotation on college and broad-format radio stations. Kraig B. Greff's accordion virtuosity provides the hard-hitting foundation of The Crawdaddies' sound. Also an accomplished session pianist, Greff brings with him the experience of years of international touring. His keyboard talents have backed such greats as jazz legend Joe Williams, Della Reese, Dianna Ross and Barry White. Also performing on this program will be the following entertainers. The Westmont Philharmonia Accordion Orchestra, Ron Onda & Len Feldmann. In addition this years festival will begin one hour early (6:30 PM) with an eventful workshop presented by Rick Kaplan discussing the Bandoneon and experiments with alter tuned instruments.
This years event is a tribute to Mr. Anthony Ettore, his dedication to the accordion and support of the AAMS. A banquet will be held in his honor on Saturday, March 5, 2005 – 5:30 PM. Tickets are available through March 1st . Mr. Anthony Ettore studied the accordion at the early age of 5 years, which eventually led to the establishment of the Ettore School of Music located in Staten Island. His Virtuoso Accordion Orchestra performed in Carnegie Hall. He has served as President of the American Accordion Association in 1987 & 1988. Mr. Ettores' accomplishments are too numerous to list here.
Festivities include 3 major concerts, a banquet, 50 competitive and non-competitive events, 12 workshops, displays, vendors and an on-going accordion repair service.
The Saturday night concert will feature The Parade of Stars. Performers will be: The Westmont Philharmonia Accordion Orchestra, Stanley Darrow, Joanna Arnold Darrow, Carmen Carrozza, Dee Langley, , and more.Rita Davidson will be presented in a performance the Manhatten Concerto in the honor of Mr. Eugene & Mr. Anthony Ettore. Featured Guest Artist is: Mrs. Betty Jo Simon- midi expert and entertainer who understands the use of the midi with the accordion at an exceptional artistic level.
The Sunday Concert will feature accordion entertainer: Bobby Raye. Exciting and dynamic cruise ship entertainer. Also performing in this concert is the Westmont Philharmonia Accordion Orchestra.
The general schedule is as follows:
Friday March 5,
6:30 Opening Workshop & displays
7:30 Entertainment Concert

Saturday March 6
9:00 AM –4:30 PM Workshops, Competitions, Displays Vendors
5:30 Banquet
7:30 – 9:30 Sat. Night Gala Concert

Sunday March 7
9:00 AM till 1:00 PM Workshops Competitions ,Displays, Vendors
2:00 – 4:30 Awards Concert

General Registration will be available at the Registration Desk, all three days. Location: WYNDHAM VALLEY FORGE SUITES HOTEL: 888 Chesterbrook Blvd, Wayne, Pa 19087. Everyone is invited to celebrate the versatility of Accordions.For more information contact: Joanna Arnold Darrow at: (856) 854-6628 visit: www.aamsaccordionfestival.com


---
Five Mirrors available in the USA
A recent work entitled Five Mirrors is now available to accordionists in the United States from Musica Slovaca in Bratislava.
This 10 minute contemporary tonal music piece for accordion, composed in 1997, was commissioned by the New Slovak Music Festival in Bratislava, Slovakia and premiered by Boris Lenko at the International Contemporary Music Festival 'Melos - Ethos' in Bratislava on 11 November 1999 and again on 12 November 2000 on Slovak Radio in Bratislava. The work has been recorded on Edition Hudba N81 0001 2 331.

Born in 1961, Peter Machajdík grew up in Bratislava, Slovakia but he has been living in Germany for the past 13 years.
At six, Machajdík began music lessons and at seven, took up the piano. In the 1980's he was not accepted into the Music Academy of Bratislava because his concept of music, at that time, was heavily influenced by the Western avant-garde. At 27, Machajdík graduated from the University of Economics in Bratislava, Slovakia.
Machajdík has received commissions and awards from, among others, the Kulturfonds Foundation, the Luigi Russolo Foundation, the Slovak Music Fund and the Pro Helvetia Foundation. In 1992 he was invited to live and work in Berlin as a guest of the DAAD Künstlerprogramm. Machajdík was also the composer in residence at the Schloss Wiepersdorf, Germany, at the Künstlerhäuser Worpswede, Germany, and at the Künstlerhaus Lukas in Ahrenshoop on the German Baltic coast.
Machajdík´s works have been performed widely, including at Hörgänge, Vienna; young.euro.classic, Berlin; Nuovi Spazi Musicali, Rome; Melos-Ethos, Bratislava; Inventionen, Berlin; New Work Festival, Calgary; Musica Nova, Sofia; Festival de Jazz et Musiques d'Aujourd'hui, Mulhouse; Review of Composers, Belgrade; Audio Art Festival, Cracow, as well as at venues in the Netherlands, Belgium, Denmark, Switzerland, Portugal, Italy, the Czech and Slovak Republics, and the U.S.A.

Performers of Machajdík´s music have included artists such as Guido Arbonelli, David Moss, Natalia Pshenichnikova, Mayuko Kida, Eugen Prochác, Michael Davenport, Floraleda Sacchi, Juan Maria Solare, Piet Van Bockstal, Ulrike Mattanovich, Julie Hanson-Geist, Darry Dolezal, Peter Henderson, Boris Lenko, Lubomir Mitzev, Niels Bijl & Gertie Bruin, conductors Anu Tali and Karol Kevicky, the ARTE Quartett, the Veni Ensemble, the Slovenian Clarinet Quartet, and others.
Machajdík´s interest in other performing arts and in collaborations led him to compose numerous works for theatre, dance companies and visual artists. He was co-founder of the Transmusic Comp., which introduced mixed-media, free improvisation and performance work in former Czechoslovakia.
Machajdík has lectured on new music, led workshops, and curated festivals of contemporary music. His music has been broadcast many times on radio and TV all over the world.
Machajdik often chooses to compose his works in solitary places. His compositions draw on several sources of inspiration, especially from the polyphony and modal harmonies of early music. In recent years Machajdík´s works have been typified by both economy of material and stringency of method, thereby demonstrating that what may be simple musical language can nevertheless be powerful. Also elements such as controlled use of dissonance, sustained sonorities, inconspicuous melodic motion and frequent use of minor tonalities apply to Machajdík´s compositional style. Most of his compositions have a meditative character.

The score of FIVE MIRRORS [ISBN 80-8051-375-9] is available by contacting: peter@machajdik.de or matasova@musicaslovaca.sk


---
Museum to Celebrate Acquisition with Recital
Forward by Dr. Helmi Harrington: "Harrington ARTS Center is honored to host in concert the great American accordion artist, scholar and author Henry Doktorski, to whom was entrusted the recording of the complete works of Guido Deiro. His musical approach is intelligent and convincing, and is delivered with technical virtuosity that places him among the nation's foremost interpreters. This concert highlights a celebratory moment for A World of Accordions Museum: the installation of performance instruments of Guido and Pietro Deiro, twentieth-century pioneering masters of the piano accordion. It also establishes cooperation between two centers for accordion research in the USA. We acknowledge the generosity of the Deiro family, and we gratefully recognize Henry Doktorski for inspiring and facilitating these events."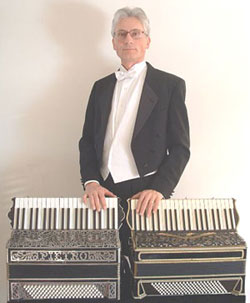 American concert accordionist Henry Doktorski will conduct a workshop and perform a solo accordion recital at the Hanni Strahl Concert Hall at A World of Accordions Museum in Superior, Wisconsin on Sunday, April 3, 2005, to help commemorate the museum's acquisition of two historic accordions formerly owned by Guido and Pietro Deiro.
The two Italian-American brothers, Guido (1886-1950) and Pietro (1888-1954) Deiro (pronounced "Day-ee-ro") are considered by many to be the two greatest pioneers of the piano-accordion, because they introduced the instrument to probably hundreds of thousands of people throughout North America and abroad during their vaudeville performances during the early twentieth century.
Guido, the elder brother, who coined the name "piano-accordion," was the first piano-accordionist to play solo on the vaudeville stage (May 1910), the first to make records (Edison wax cylinders 1911), and the first to play on radio (Detroit 1922). Pietro, who learned to play the instrument from his brother, followed in Guido's footsteps and also became a famous vaudeville star, and later, after the demise of vaudeville during the Great Depression, established an immensely successful accordion music publishing company, Pietro Deiro Publications.
The two historic accordions played by Guido and Pietro, built by the Guerrini Company in San Francisco in 1926 and 1917 respectively, were donated to the World of Accordions Museum by Guido's son, Count Guido Roberto Deiro (in collaboration with Dr. Allan A. Atlas, curator of the Deiro Archive at the Center for the Study of Free-Reed Instruments at the Graduate Center of the City University of New York), and Pietro's granddaughter, Sandra Deiro Cattani.
On Sunday afternoon at 1.00 PM Doktorski will conduct a workshop and demonstrate the two historic accordions, and registrants will have the rare opportunity to hear and play these instruments. Doktorski said, "It is a real treat for me, as an envoy for the generous Count Guido Roberto Deiro and Sandra Deiro Cattani, to deliver these two historic instruments to A World of Accordions Museum, and present a workshop and recital featuring the music of the celebrated Deiro brothers. Guido and Pietro Deiro were two of America's greatest accordionists during their day, and these instruments are priceless relics from the Golden Age of the Accordion. They are quite different in many ways from modern accordions, but they also have their own unique charm and distinctive personality. Just look at the artistic decorations on the grill! In addition, the sound is not muted by a tone chamber, and the instruments project well in a large hall. I hope many accordionists will travel to Superior, Wisconsin, to take part in this important event."
Doktorski's recital at the Hanni Strahl Concert Hall at 3.00 PM on Sunday afternoon will feature original compositions of Guido and Pietro Deiro, and will include many of their celebrated marches, waltzes, polkas, tangos, foxtrots and overtures. He is intimately familiar with Guido Deiro's original compositions, as he recorded Guido Deiro's complete works, Vaudeville Accordion Classics, a double CD set of which was released in November 2003 by Bridge Records. He is currently editing Guido Deiro's complete works for publication by the music publishers Theodore Presser Company.
Doktorski concluded, "Perhaps I should mention that I will perform the recital on my 1978 Victoria accordion, as the two Guerrini instruments, although restored to a great extent, are very difficult to play, partly due to archaic construction and non-standard key size. However, we will have the opportunity to play and hear the two historic instruments during the 1.00 PM Sunday afternoon workshop."
A World of Accordions Museum, Library, and Concert Hall, formerly a Presbyterian church, located at 1401 Belknap Street in Superior, Wisconsin, contains a collection of over one thousand instruments and hundreds of thousands of titles of printed music for accordion, as well as many books and works of art that relate to accordions.
Carmelo Pino, concert accordionist and former president of the American Accordionists' Association, visited the museum and stated, "I was overwhelmed by it. There is no other collection that even comes close to it. It's not only the collection, but the scholarly research . . . on the evolution and the development of the instrument. I was so impressed."
For more information, contact the museum founder and curator, the distinguished accordionist, educator, author, scholar and historian, Dr. Helmi Strahl Harrington (who received her Ph.D. in Musicology at the University of Texas and an honorary degree from the Staedtische Musikschule Trossingen in Germany) at 218-393-0245 or accordion@sprynet.com


---
Stas Venglevski performs Gubaidulina's Seven Words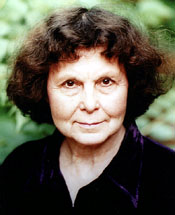 On March 17, 2005 Stas Venglevski will perform Russian composer Sofia Gubaidulina's Seven Words, written for cello, bayan and strings with the Kadesh Chamber Orchestra at the Prayner Conservatory in Vienna, Austria. The chamber orchestra will be conducted by Sanghwan Lee of Vienna. It was a stroke of good fortune that presented the opportunity for Stas and the Kadesh Orchestra to connect when conductor Lee observed on Stas' web site that he was scheduled to perform concerts in Vienna during the exact period of time the concert was scheduled. As it would happen, March 17th was the only open date on Stas' touring schedule!

Born in Chistopol in the Tatar Republic of the Soviet Union in 1931, Gubaidulina studied at the Moscow Conservatory, pursuing graduate studies there under Vissarion Shebalin and lived in Moscow until 1992 at which time she emigrated to Hamburg, Germany. She is the author of symphonic and choral works, two cello concerti, a viola concerto, four string quartets, a string trio, works for percussion ensemble, and many works for nonstandard instruments and distinctive combinations of instruments. Her scores frequently explore unconventional techniques of sound production.
Since 1985, when she was first allowed to travel to the West, Gubaidulina's stature in the world of contemporary music has skyrocketed. She has been the recipient of prestigious commissions from Berlin, Helsinki, and Holland Festivals, the Library of Congress, the Chicago Symphony Orchestra, the New York Philharmonic, and many other organizations and ensembles, as well as the beneficiary of many esteemed music prizes. Additional information about career highlights can be obtained from her web site.


---
Sweatshop Tango Ensemble in Montreal, Canada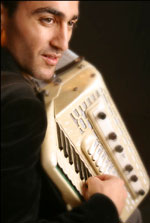 The Montreal-based quintet known as the Sweatshop Tango Ensemble, featuring Jonathon Goldman on piano accordion, has a series of performances coming up, as follows:
May 20th to 22nd - Tangofest 2005, Toronto International Tango Festival
July 14th - Festival International de Montreal
For further information e-mail info@lesweatshop.ca


---
Lidia Kaminska performs with the Brad Cox Ensemble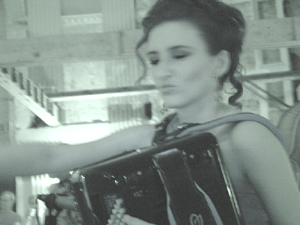 Lidia Kaminska performs with the Brad Cox EnsembleUSA based Polish accordionist, will perform with the Brad Cox Ensemble on March 18th, 2005 at the All Souls Unitarian Church, Kansas City. Lidia Kaminska is seven times winner of national and international competitions including first prize in both the entertainment and classical divisions of the 2002 ATG International Competition. She is also the first person in the United States to receive a Doctorate in Accordion Performance. Her chamber music, concerto and solo performances throughout the United States and Europe act as a one-woman mission to expand the public perception of the musical and expressive range of the accordion. Lidia regularly performs with the Tango Lorca and the Brad Cox Ensemble.

The Brad Cox Ensemble was formed as a vehicle for exploring a unique blend of chamber music, jazz, popular and folk music. The ensemble works on a basic assumption that any musical genre is worthy of serious exploration, and that humor is as valid as the somber and sublime in "serious" music. In addition to regular ensemble members composer/ pianist Brad Cox, accordionist Lidia Kaminska, vocalist Valery R. Price, bassist Jeff Harshbarger, drummer Scotty McBee, flutist Lory Lacy, Percussionist/ Bassoonist Alonzo Conway, this performance also will feature saxophonist James Isaac.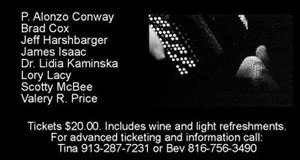 The concert will feature original music by Brad Cox, as well as arrangements of music by Duke Ellington, George Gershwin, Charles Mingus, Randy Newman, Kurt Weill, The Cracow Klezmer Band, and Led Zeppelin.

The concert will be held on Friday, 8:00 PM on March 18, 2005 at All Souls Unitarian Universalist Church, Kansas City (4501 Walnut). Tickets cost $20, and include wine and hors d'oeuvres. For advanced ticketing and information call: Tina 913-287-7231 or Bev 816-756-3490

For more information on the Brad Cox Ensemble and Lidia kaminska please visit http://www.bradcoxmusic.com or e-mail lkaminska@hotmail.com.



---
New York Accordionist travels the Pacific
The New Zealand Accordion Association (NZAA) sponsored a workshop and master class presented by one of their lifetime members, New York based accordionist Kevin Friedrich who was back in New Zealand for the month of February.

Currently serving as President of the Confederation Internationale Des Accordeonistes (CIA), Kevin worked with sixteen students in Auckland in a session that included topics such as the many aspects of the International Competition scene from opportunities available to presentation, bellows technique and then the master class lessons. It is anticipated that New Zealand will send an entrant to both the American Accordionists' Association and the Accordionists and Teachers Guild, International summer festivals which offer a combined prize pool of approximately $20,000.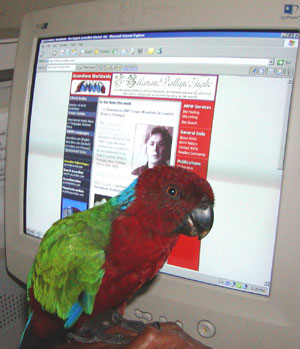 The New Zealand Accordion Association (a sister organization to the AAA and the ATG) has been very active over the years promoting the accordion by supporting the commissioning of new works for accordion, both solo and with orchestra, promoting international concert tours from top international guest artists, holding international competitions and festivals and the sponsorship of lectures and master classes ranging from classical to Cajun and folk music.

While in the Pacific, a visit was made to the Accordions Worldwide office in Fiji. It is from this office that the weekly International News and all the AWW sister sites are managed. These sites include Accordions Worldwide, the Accordion Yellow Pages, Music For Accordion, Accordion Search and Accordion Links and all the foreign language sites.

The Accordions Worldwide office, overlooks the spectacular turquoise waters of the coral reef surrounding Nagigia Island, and includes much moral support from the Scarlet Red Shining Parrot named "Beauty".


---
From Frosini to Foss
The Center for the Study of Free-Reed Instruments, The Graduate Center, CUNY and The American Accordionists' Association announce a concert entitled FROM FROSINI TO FOSS;
A HALF-CENTURY OF MUSIC FOR THE ACCORDION featuring Guest of Honor: Ms. Sandra Deiro Cattani. The concert will take place Friday, March 11, 2005 at 7:30 PM with a pre-concert panel discussion: 6:30 PM. The concert will take place at the Elebash Recital Hall, The Graduate Center, CUNY located at 365 Fifth Avenue (at Fifth Avenue and 34th Street) in New York City.

The concert is co-sponsored by Meet the Composer, Carmen Carrozza Scholarship Fund, Barry S. Brook Center for Music Research and Documentation and the Continuing Education and Public Programs at the Graduate Center, CUNY.

Music on the concert has been composed by: Pietro Deiro, David Diamond, Eugene Ettore, Nicholas Flagello, Lukas Foss, John Franceschina, Pietro Frosini, John Gart, Sofia Gubaidulina, Robert McMahan, Dr. William Schimmel, Viatcheslav Semionov and will be performed by accordionists: Carmen Carrozza, Beverly Roberts Curnow, Rita Davidson, Robert Young McMahan and Viatcheslav Semionov with Madeleine Shapiro (cello), Airi Yoshioka (violin) Allysa Lamb (soprano).

Tickets are $20.00 ($10.00 with CUNY or Senior Citizen ID): Make out check or money order (please do not send cash) to "The Graduate Center/CUNY" and send to:

Office of Continuing Education and Public Programs
The Graduate Center (Room 8111)
364 Fifth Avenue
New York, NY 10016

or you may contact the AAA at: (201) 991-2233 or e-mail: AAA1938@aol.com


---
Note: In order to provide as much information as possible for the United States National Accordion News stories, many different sources are often researched to gather additional information and pictures to complement what has been submitted. This information is then correlated to provide the news on www.accordionusa.com in the spirit of which it is intended, which is to provide a free news service to the Accordion Community, specifically in the United Sates. If you feel any copyright has been violated please advise www.accordionusa.com and the article will be removed immediately.