Accordion Man Accepting Oktoberfest Gigs!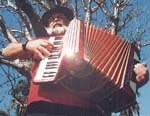 Accordion Man - Andy Bakke is accepting bookings to play anywhere in the USA that needs an Oktoberfest Accordionist/One Man Band for the season, that will provide room and board and is open to suggestions on arranging a contract.

Andy has an Oktobefest Station on mp3.com and you can visit his webpage is at http://www.mp3.com/AccordionMan.

If you need an accordionist at your Oktoberfest, please feel free to contact him at: Accrdnmn@aol.com or call: (904) 824-9210.

The Devil's Accordion - EL ACORDEÓN DEL DIABLO
For four days, artists and audiences from around the world converged in northern New Mexico to see this collection of 120 features, documentaries and short films representing 25 different countries; including 16 world or U.S. premieres. The Taos Media Forum and The Teen Media Conference consisted of free panel discussions, media seminars, workshops, and screenings - designed to inform audiences and encourage young artists in the ever-changing world of mass media.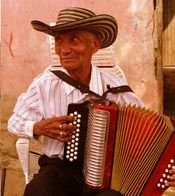 Pacho Rada, a 93-year old Caribbean musician, was the inspiration for Gabriel Garcia Márquez's novel One Hundred Years of Solitude; where a troubadour and the devil have an accordion duel. Rada's music is very familiar and popular and yet he lives in poverty and obscurity. This is a portrait of a man and the music of his culture. Reminiscent of The Buena Vista Social Club.

EL ACORDEÓN DEL DIABLO tells the story of that great old man of Caribbean music, Pacho Rada. It is the tale of a singer and composer who first held an accordion at the age of four and was never to let go of it again. A man, who throughout his life traveled around Colombia, moving from village to village and from party to party, singing and playing for a few centavos. He's 93 now and lives in a corrugated iron shack on the outskirts of Santa Marta in Colombia, whilst his songs climb up the hit parades.

This film embarks with Pacho Rada on a journey along the Caribbean coast of Colombia, voyaging into the world of musicians and singers who have grown up with Salsa, Cumbia and Vallenato. The musician who transformed Colombian Cumbia and bullfight tunes into a fiery big band sound, Alfredo Gutierrez, also performs in the film. And then there is the undisputed star, Israel Romero, king of Vallenato, hurling himself into a breathtaking virtuoso accordion duel with his nephew El Morré.

Although Pacho Rada is one of the founding fathers of Caribbean music, he actually became famous through a book. Gabriel Garcia Marquez paid tribute to him in the above mentioned novel, "One Hundred Years of Solitude". The figure of the troubadour, Francisco El Hombre, who one night has a fateful encounter with the devil, is modeled on Pacho Rada. In an accordion duel fought out to the bitter end, the troubadour gets the better of the devil and saves his own soul.

The boundaries between dream and reality are blurred in Pacho Rada's tales, just as they are in Marquez's novels. The daily struggle to survive in Colombia is just as real to Pacho Rada as fables and fairy tales. The film enters into both these universes with him, exploring a country torn asunder by poverty and violence and a fantastic realm of legends and captivating music.

Pacho Rada was born on May 11th, 1907 in Las Mulas, on the great Magdalena river. European ships have traveled along the river since the mid-19th century and this is where Pacho's father bought an accordion from German sailors, becoming one of Columbia's first accordionists. At a party in a village nearby, young Pacho picked up his father's accordion while no-one was looking. After trying out a few notes he produced a recognizable rendition of the melody of "La Chencha", a tune still familiar today. His father embraced him joyfully and a few days later he was given his first accordion.

Pacho Rada was one of the first troubadours to travel around the country playing unaccompanied, with just his voice and the accordion, bearing news and making music wherever someone had something to celebrate. He dreamt up hundreds of new songs on his travels, many of which have become classics. He is known as the man who invented "son", one of the four Vallenato rhythms. However, Pacho was already too old by the time that musicians could get rich playing Vallenato music, when it became popular outside the province due to the marihuana boom in the seventies.

At the age of 72 he became homeless once again. His children helped him to put up a simple house on the outskirts of Santa Maria, where he still lives. Pacho Rada has 422 grandchildren, great-grandchildren and great-great-grandchildren. Women loved the young musician, but their parents despised him. "Who would have wanted a penniless son-in-law, especially if he traveled around like a vagabond and spent his days enjoying music, rum and women." But they couldn't do a thing about it. Who can stop a woman in love?"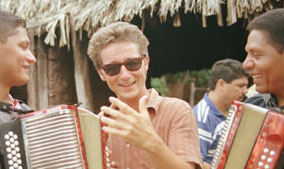 Director Stefan Schwietert was born 1961 in Esslingen, Germany. He grew up in Basel, Switzerland. From 1981 to 1982, he lived in Brazil where he worked for TV Globo in the area of music films. In 1982, he received a guest scholarship at the California Art Institute in San Francisco where he studied Film and Video. From 1984 to 1990, he attended the German Film and Television Academy Berlin, where he made various short films and his first feature length film. He is founder of the production company Neapel Film in Basel, Switzerland which has produced some Swiss short films and Schwietert's own films in international co-production.

Henry Doktorski to record complete works of Guido Deiro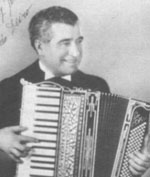 Henry Doktorski has begun recording the complete works of the great vaudeville accordionist, composer, recording artist and educator: Guido Deiro (1886-1950) for a two volume compact disc set scheduled to be released in 2002.

The album is being produced by the son of Guido Deiro, Count Guido Roberto Deiro, who met Doktorski when the latter performed his father's music at a recital at the City University of New York in March 2001.

In May, Doktorski recorded My Florence, Valse Caprice No. 1 and Egypto, Deiro's most elaborate and ambitious work: an eight page six minute concert fantasia for solo accordion.

Doktorski said, "Guido Deiro's genius as a composer has been neglected since his unfortunate death over fifty years ago. His melodies are exquisite with a beauty that defies description. I find his original works to be well-crafted and satisfying to perform and listen to.

I am especially enamored by his imaginative introductions, which sometimes remind me of the introduction to a Rossini opera. His Egypto Fantasia, I believe, could have been orchestrated for the soundtrack for a classic Rudy Valentino silent film. I am grateful to Deiro's son, Guido Jr., who has made it his mission to disseminate his father's music to the world.

For more information about Guido Deiro, see GuidoDeiro.Com. To be notified when the CD is released, please send a message to Webmaster@HenryDoktorski.Com

"Charles and Diane - First Edition"
"Charles and Diane First Edition" is the title of a new recording by Chuck Berger and Diane Hagen who have teamed up to bring you a masterful blend of MIDI and acoustical accordion music.

Chuck is a master on the MIDI accordion and Diane who has been an award winning artist since age 5 through high school, has after 23 years joined with Chuck to make this recording.

Their musical duets include Swiss Mountain Music, American Standards and Classical Music. The two Petosa Accordions blend together to the point of sounding like one although there is 23 years difference in the age of the instruments - a real tribute to Petosa Accordions in Seattle.

You will hear how Chuck and Diane phrase together and how even the minute nuances are apparent. A friend of theirs summed it up: "They play like they are joined at the hip." You will enjoy all 51 minutes of this recording with titles like Steiner Chilbi, Road to Basil, Waltz Allegro, Somewhere My Love, and many more favorites and exciting selections.

To obtain CD's or Cassettes call in the USA: 503 254 0996 or e-mail: Glevear@aol.com

2001 - An Accordion Odyssey
Noted accordion philosopher and lecturer-in-residence of the AAA will act as moderator/curator. That, of course, is Dr. William Schimmel. In the Spirit of Kubrick (whose film scores scream out to us: Please adapt me! Please adapt me!) we have an excuse to play Rossini, Handel, Bartok, Ligeti, Beethoven and two Strausses – and we will. But, we'll do other things as well – sort of related – more or less.

There will be a Master Class based on Sergei Eisenstein's Filmic Fourth Dimension Applied to the Accordion; The Accordion in Silent Films (The Sky Pilot – 1922 – King Vidor, Music: Schimmel); Method Reality (Employing Method Acting to the Accordion); Telling a Story/Painting A Picture (The Accordion as Storyteller); The Silent Brechtian Commentator (Brecht without Weill); Silverspoon vs. Bellow Pleated Stomach (Class Struggle). Dr. Robert Young McMahan will deliver a lecture: How I learned to Stop Worrying and Love the Twelve Tone Row. Eminent choreographer and fitness expert Micki Goodman will present Accordio-Vascular Training. Sign up! Dick Cheney!

Our concerts will include: A staged version of Sophia Gubaidulinaís De Profundis; A song cycle by Paul Stein: They Did Bad, Bad Things about being mugged, bad politicians and bad karma. Mr. Stein will sing and play; The Lolitas, an all-girl group performing such former hits as Perez Prado's Patricia, Rocco Granada's Marina, and the Lee Hazelwood Masterpiece, Some Velvet Morning. They are all over 18 and promise to wear sensible shoes. Dr. Schimmel will join them. Ray Rue will give us a fresh approach to The Blues; Micki Goodman will present a new dance work Sarabande 2001 using the famous Handel Sarabande (Barry Lyndon). Goodman and Dr. Schimmel will present excerpts from two of their critically acclaimed theatre works: Road to Patagonia, a dark vaudeville, and Opera Fisarmonica, The Life and Works of Pietro Deiro.

There will be premieres of new works by Dr. McMahan and David First, plus performances of two AAA commissioned works: Salute to Juan by Paul Pisk (Dr. McMahan) and Curriculum Vitae by Lukas Foss (Dr. Schimmel). Lee McClure(Eclectix) will be back with his yellow cab and his digital flute; the K Trio, a brother and sister group will deliver some new Cinematic renditions. We'll have cinematic originals from composer David Stoler; Cinematic commentary from Elsie M. Bennett; Actress and singer Kathleen Goodman; a back by popular demand performance by the Great Carmen Carrozza; a performance by Michael Schimmel age 21 with down syndrome; Rita Davidson; Frank Busso; Faithe Deffner; jazz accordionist Will Holshouser; William Komaiko; Dr. Carmelo Pino and others.

There will be a large discussion on "Crashing the Orchestra" featuring stories by various accordionists who appeared with symphony orchestras – what it was like – having to be overprepared – waiting the first "elusive" downbeat, etc. Mary Mancini and Mario Tacca will give us a Hymnfest; Walter Kuhr of Main Squeeze will bring his accordion and his bassoon; Allyssa Lamb will combine Schumann with Portuguese Fados singing and playing simultaneously; Godfrey Nelson and Lorraine Nelson Wolf will present a Spacework; there will be the King of Ragtime Dr. Mark Birnbaum; Belgium Blues artist, Renaud Patigny; a video installation work by Ray Rue and Estonian bassoonist Martin Kuuskmann (who will join Dr. Schimmel playing excerpts from their new CD Archipelago). Dr. Schimmel will play two tangos from Scent of a Woman and True Lies in which he appeared and performed as a member of the famed Tango Project.

A "shining weekend"; lots of "work" and "play" not a "dull" moment!

The event will take place at the Tenri Cultural Institute of New York, 43 West 13th St (Between 5th & 6th Avenues)

Master Classes 3:00 p.m. Concerts 7:00 p.m.
Reservations & Information 212-876-0827

Dr. William Schimmel awards "Order of the Shield" diplomas
Seven artists are to receive "Order of the Shield" diplomas under the tutorship of Dr. William Schimmel. The diplomas will be presented by the NEUPAUER CONSERVATORY OF MUSIC, which sponsors this unique and prestigious private studies program.

It is granted to gifted students on graduate school level who complete all of the conservatory requirements yet make a significant contribution to artistic excellence and pluralistic original visions.

All of the artists are accordionists or they incorporate the accordion significantly into their art forms. All are cross-disciplined artists who combine aspects of performance, composition, theatre, stand-up comedy, acoustical research and development and writing into new territories.

The graduates are: PAUL STEIN, ALLYSSA LAMB, DAVID FIRST, WILL HOLSHOUSER, KATHLEEN GOODMAN, LORRAINE NELSON WOLF and RAY RUE.

The graduation will take place in New York this July. For further information please contact: GWILLIAMANDMICKI@aol.com

Ponty Bone CD - Fatasize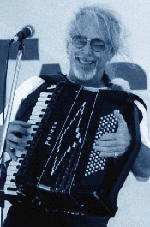 The new Ponty Bone CD, "FANTASIZE," is now available.

Our label, Loudhouse Records, has included a surprise gift in each and every copy, plus there are 12 great songs featuring Spencer Jarmon and all the rest of The Squeezetones.

CD release parties are planned for the fall, and will be advertised at a later date.

Born in Dallas, raised in San Antonio, lived 15 years in Lubbock and a huge part of the Austin scene the last 18 years, accordionist Ponty Bone is, after all, completely unique...just like Texas. To define his style of music in a word is a difficult task, but, describing his mastery of his instrument, the word most often used is "awesome". Playing the accordion all his life has given him chops enough to mix his Texas blues with Louisiana Zydeco and, then mix Mexican or Caribbean rhythms with his own wry originals.

Ask for "FANTASIZE" wherever good CDs are sold. Or, you may order direct, if you prefer, for $15:00 (US) each (checks only, made out to Ponty Bone) and this includes applicable taxes and handling charges. Please mail order and payment to:
Ponty Bone
PO Box 163421
Austin, Texas 78716
USA

Accordion Kings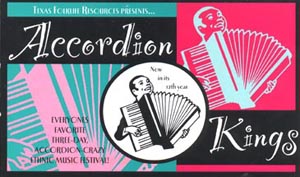 The Texas Folklife Resources recently presented three days of music in Houston, Texas. The event featured seven bands including Willie T and the Zydeco Posse,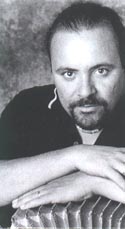 Terrance Simien (pictured right), Czech Polka accordionist Mark Halata (pictured below) from Houston and new accordion sensation, 15 year old Victoria y Sus Chikos plus many more. The Texas Folklife Resources (TFR) is a nonprofit arts organization dedicated to the presentation and preservation of the folk arts an folklife of the Lone Star State.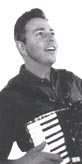 Next you can experience the cross-cultural fun of Texas Folklife Resources' 3rd Annual Accordion Kings in Round Rock - a night of Texas' most dance-crazy ethnic accordion music.

On August 25th the beautiful setting of Old Settlers Park Lakeside Pavilion will be filled with the sounds of conjunto from headliner Mingo Saldivar and Los Tremendos Cuatro Espadas and the zydeco stylings of Step Rideau and the Zydeco Outlaws. This family friendly event starts at 8:00 pm (admission $5.00 for adults, children 12 and under are free) and gives audiences a chance to experience an assortment of the state's most popular and authentic accordion-driven roots music in one night.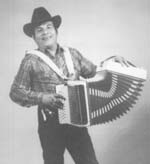 Prepare to dance! One of the most innovative and electrifying accordionists in Tejano conjunto history, Mingo Saldivar is unmatched in his virtuostic playing style and prolific songwriting abilities. A native of San Antonio, Saldivar has been performing conjunto music in local clubs and dance halls since 1947. In 1993. Mingo Saldivar's Rounder recording "I Love My Freedom, I Love My Texas" was nominated for a Grammy award and Mingo and his band were invited to perform for President Bill Clinton's Inaugural Reunion on the Mall Celebration.

In Saldivar's music, country, R&B and rock and roll are tastefully and enthusiastically combined with traditional conjunto rhythms (polka, waltz, huapango, etc ...), thus broadening an unmistakable Tex-Mex spirit. Saldivar's brand of conjunto is exuberant and vital, ensuring the Tejano conjunto tradition is both proudly preserved and gloriously embellished in his work.

Now with four albums out, Step Rideau and the Zydeco Outlaws are quickly becoming favorites of the Cajun/Zydeco festival circuit. A native of LeBeau, Louisiana, Step grew up with Zydeco - his grandfather Wallace Chambers was a well known local musician. He released his first album in 1994 and by 1998 he'd won Best Zydeco Album and Best Zydeco Band at the First Annual Clifton Chenier Zydeco Music Awards.

The Zydeco Outlaws regularly play the Houston International Festival, several East Texas crawfish festivals, Festival Acadiana in Lafayette, and many others.

For more information, contact Dawn Orsak at Texas Folklife Resources at (512) 441-9255 or visit www.main.org/tfr

The Texas Folklife Resources is a statewide, nonprofit arts organization that serves both Texas folk artists and their audiences by helping to present and promote a diverse, living artistic heritage for all Texans. Accordion Kings is sponsored is part by the City of Round Rock. The program is also made possible in part with funding from The Texas Commission on the Arts and the National Endowment for the Arts Folk Arts Program.

Gypsy Music Camp
The Amala Summer School for Gypsy Music is inviting fellow accordionists from the United States to join one of their summer workshops in Romani (Gypsy) folk music.

Offering two 3-week summer workshops, (August 5 – 25 and September 2 - 22) they are taught by local Romani musicians, and the workshops will be held in the central Yugoslav town of Valjevo.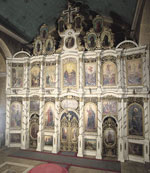 Their goal is to offer a complete cultural experience: you will learn authentic Romani music by ear, in the traditional way, while surrounded by the Romani culture (pictured to the right is the Valjevo Church - Iconostatis), food, language and family atmosphere. At the same time, because the course is organized and run by Roma, your participation will help keep the tradition of Romani music alive.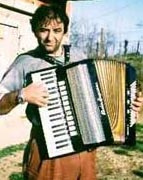 Our teachers provide instruction in a traditional way - students learn by ear, through listening to instructors and playing together. In order to gain the maximum benefit from the workshops, we recommend that applicants already have advanced skills in playing their instruments - the workshop is not for basic instruction in playing the instruments. Pictured is accordion instructor Dusko Belic - "Karuzo".

Exceptions may be made for musicians with folk music experience who wish to learn one of the workshop instruments. It must be noted that the teachers may not speak any languages other than Romani and Serbian and that sheet music will not be provided, so you must come prepared to learn by listening!

Please visit our website at http://www.galbeno.co.yu for more information, or write to Dusan Ristic and Hannah Slavik Galbeno: galbeno@galbeno.co.yu


Dr. William Schimmel will perform as a member of Ensemble Sospeso in a concert at the Whitney Museum in New York. It will be in Wolfgang Rihm's "Am Horizont for Violin, Cello and Accordion."

The concert will open two exhibits, one for Mies Van Der Rohe and the other for Wayne Thiebaud. The concert will take place on July 11.

On July 18 and 19th, Dr. Schimmel will appear as accordion soloist with the La Scala Ballet in Amarcord - music by Nino Rota.

The music is from the Federico Fellini film of the same title. The performances will take place at the New York State Theatre as part of the Lincoln Center Festival 2001.

For further information please contact: GWILLIAMANDMICKI@aol.com

Why not advertise your web site on accordionusa.com?
TELL THE USA WHAT YOU HAVE TO OFFER!
Kim and Dan Christian invited to China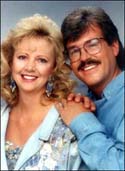 Colorado accordionists Kim and Dan Christian have been invited to perform and adjudicate in China in early August.

They will be presenting a 20 minutes performance at the opening ceremony of the Chinese Accordion Festival, judging parts of the competition and will present a seminar on the accordion in the United States, and conclude with a performance at the closing ceremony.

Accordion Dreams
ACCORDION DREAMS, an exciting new music documentary film captures yesterday's and today's accordion trailblazers.

"People thought that accordion music was for the old days…they didn't realize the potential of that little squeezebox…"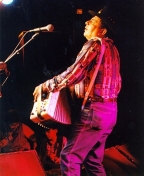 Carmen Marroquin, Conjunto Music Pioneer featured in Accordion Dreams Accordion Dreams, the newest documentary from acclaimed filmmaker Hector Galán brings the rich and diverse history of Texas-based Mexican American music to the forefront in an exciting way that includes performance footage, archival footage/photos, and heartfelt interviews, weaving a character-driven story that entertains as it educates.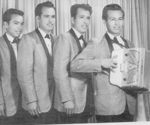 Narrated by singer/songwriter Tish Hinojosa, Accordion Dreams captures the history and impact the European button accordion has had on the development of a unique American musical genre called Conjunto, a word that literally means, "harmony/union" in Spanish.

"With Accordion Dreams, I wanted to literally follow the button accordion's journey from Europe to Texas and explore its major role in the creation of this musical expression called conjunto- that is native to Texas," says Hector Galán. "To do this, we focused in on Central Texas, specifically the city of New Braunfels, which was settled in the late 1800's by German immigrants."

Featured in the documentary are Pearly Sowell, a German descendant who strives to maintain the German traditional music handed down to her in an environment that is rapidly changing. Baron Shlamaus, a historian and head of the New Braunfels Conservation Society, sheds light on the early beginnings of the accordion, how it was brought to Texas by German settlers, its Polish/Czech influence, and its impact on the Mexican communities of Texas.

The documentary also touches on the impact the Italian Immigrant community had on the popularity of the accordion in the United States. Eddie Chavez, a prominent accordion historian, whose book, The Golden Age of the Accordion, is considered one of the most comprehensive writings on the subject, is interviewed in Accordion Dreams.

Chavez reminisces with fondness about the "Golden Age" when the accordion was at the top of its popularity in mainstream America, and acknowledges that it is today's conjunto musicians who are "keeping accordion music alive."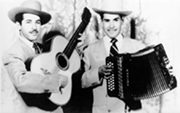 Conjunto has expanded beyond the Texas Border, as migrant farmworkers have taken this music from coast to coast. "Wherever there is a Mexican-American presence in the United States, the strains of the button accordion can be heard- whether on Spanish language radio or live performances", says Galán. "This is a music so rooted in the culture that it has survived the test of time and is enjoying a resurgence among Mexican-American youth. They have taken the music of their past and have really embraced it. To Mexican-American youth with Texas connections, the button accordion is what the electric guitar was to rock-n-roll during its renaissance in the 60's. The same thing is happening today."

Accordion Dreams takes a fresh look at women in conjunto music. Before, women were not accepted as conjunto musicians because this traditional music was associated with cantinas and not "appropriate" for women. Featured artist Eva Ybarra broke down the barriers that existed against women and has become one of the legends of the genre.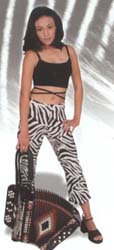 Today, more women accordionists such as fifteen year old Victoria Galvan (pictured to right) and twenty year old Cecilia Saenz are challenging stereotypes and taking the music to a new level. From lively polkas to smooth waltzes, Accordion Dreams captures an exhilarating musical style that is rapidly gaining fans worldwide.

"This film is going to dispel any misconceptions people may have about accordion music," says filmmaker Hector Galán. The documentary looks at today's young rebel accordionists who have expanded this musical style to the fringes of rock, blues, and pop, while paying homage to its pioneers.

Some of the featured artists include Flaco Jimenez, Oma and the Oompahs, Tony De La Rosa, Valerio Longoria, Ruben Vela, Paulino Bernal, Eva Ybarra, Albert Zamora, up and coming accordion whiz Jesse Turner, and fifteen-year-old sensation Victoria Galvan.

Funding for Accordion Dreams was provided by the Corporation for Public Broadcasting, AT&T, the National Endowment for the Arts, Southwestern Bell Foundation, Texas Council for the Humanities, and the Texas Commission on the Arts. Accordion Dreams is a production of Galán Incorporated in Austin, Texas and is presented to PBS by Latino Public Broadcasting.

National PBS Broadcast Date: Thursday, August 30, 2001 10 p.m. Eastern Time, please check your local listing.


San Antonio Accordion Association Loses Historian

Carlie Scott, wife of San Antonio Accordion Association President, and ATG Board of Director Barbara Scott, passed away on June 1, after a brief illness.

A devoted member of the SAAA, Carlie was serving as Historian this year, and had previously served as Program Chairman.

He will be missed dearly by his wife Barbara, and all the members of the San Antonio Accordion Association.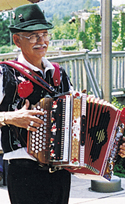 The 24th Annual International Polkafest Designated, a top 100 event in North America for the year 2001 by the American Bus Association, and a Top Group Tour Festival for 2001 - 2002 by the Minnesota Festivals & Events, was held in June, in Chisholm, MN.

This annual celebration featured non-stop music with appearances by more than 30 of the nation's greatest polka bands, performing on four stages. Other festival highlights included daily dance contests, a colorful Welcoming Ceremony, Ironworld's Polka Hall of Fame Induction Ceremony, a Sunday Polka Mass, a variety of delicious Iron Range ethnic foods, and much more.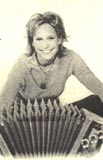 Performers included LynnMarie & the Nashville Squeeze, the first female to be nominated for a Grammy (2001) award in the history of the category of "Best Polka Album." The Casuals, KICK, Don Lipovac and Hank Thunander.

In the lifetime Achievement Category, Matt Anzelc, Mr. Button Box, received recognition. During Word War II, Anzelc entertained fellow soldiers on the front lines. He was instrumental in forming the Polka Chimes with whom he recorded three tapes and entertained crowds across the iron Range for many years. Anzelc still contributes to the polka community by playing at local venues and sharing his talent and techniques with several younger players.

Also In attendance displaying items from the World of Accordions Museum, was director of the Accordion Concertina Music School, ATG Board of Director - Dr. Helmi Harrington from Duluth, MN.

For information on next years festival, please contact the Ironworld at: (218) 254 7959 or visit www.ironworld.com

Why not advertise your web site on accordionusa.com?
TELL THE USA WHAT YOU HAVE TO OFFER!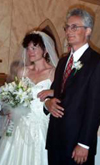 Concert accordionist Henry Doktorski (founder of The Classical Free-Reed, Inc.) and American Airlines flight attendant Mary Kay Welter (Accordionist in the Sky) celebrated their wedding on June 27th.

Henry first heard about Mary Kay while reading an article titled "Accordionist in the Sky" which appeared in the Summer 1997 issue of the Closet Accordion Players of America newsletter (CAPA Times). He said, "My first impression after seeing her photo was that she might be a little on the spontaneous and free-spirited side. . . . just my type of girl! When I finally met her in person, I was not disappointed."

The couple coincidentally met one month later at a classical accordion festival in New York City, the Bach! Vegas! Dog! masterclass and concert series organized by Dr. William Schimmel and sponsored by the American Accordionists' Association.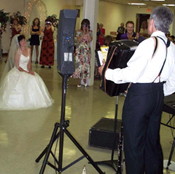 Mary Kay said, "It was love at first sight!" She wishes to thank her mentor and former teacher, Minnesota accordion professor Dr. Helmi Harrington as well as AAA president Faithe Deffner, who both strongly encouraged her to attend the event. Mary Kay continued, "I had no idea that my attendance at this festival would result in a lifetime of squeezing!"

Congratulations to the happy couple! All communications may be directed to: Webmaster@HenryDoktorski.Com

It's Snowing Accordions in Florida!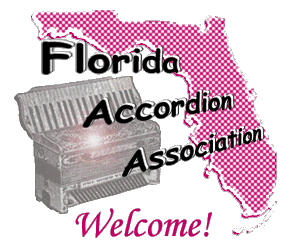 As a recent transplant to the Sunshine State, I was both disappointed and baffled as to why I could not find any accordion activity. Each accordionist I stumbled upon had adamantly stated "there is no accordion activity in Florida". This didn't add up … after all, I found these folks to talk to, hadn't I? Could there be others?

Having been involved in the birthing of two citywide accordion organizations in the past, I decided to undertake the plight of starting one for an entire state! Why do things in a small way? How does one start an accordion association … for an entire state? Let's just call this the Research & Development corner of Florida. I definitely had to put the cart before the horse, and the very first thing I did was have a website built at http://www.accordions.com/florida.

Imagine, an association with no members, save for me! I also utilized the free listing service at accordions.com for accordion clubs/associations. Let's rename the Beatle's song to "I get by with a little help from my accordion friends". With a bit of everyone's knowledge, the Florida Accordion Association began to experience a snowball effect … how bizarre for a state filled with sunshine and oranges!

I contacted other accordion organizations that helped supply member names that do reside here in Florida. The Internet was also a significant source for locating accordionists, and I used that to its fullest potential. I started doing a direct mail campaign to these folks with an introductory letter about our organization, meanwhile building a database of accordionists. Upon contact with these folks, they referred other players, teachers, repair people, accordion stores, etc. These folks referred other folks, the accordion stores so graciously supplied who they knew, and WELLA … IT'S SNOWING ACCORDIONS IN FLORIDA!

Within a few months time, we recognized a list of over 700 known accordionists in Florida! Our website is getting hits, the emails are pouring in, our mail carrier is threatening to retire, and our phone is ringing off the hook! In addition, articles like this gets the word out, and I personally thank those involved for publishing this on our behalf.

Here we sit with our membership and database growing daily … and what's truly amazing is that we're finding we've only scratched the surface. We have been able to put accordionists in touch with others … in some instances they live within a block of one another, and never knew it! We've also been connecting students to teachers.

In short, we've been acting as a resource to members for finding anything accordion-related: teachers, music, memorabilia, friendship, instruments, repair persons, etc.! As a note of interest, here are the top 3 questions members are asking in Florida (and in this order) …
1. Is there a teacher in my area?
2. Where is there a repairperson?
3. Where can I buy instruments and music?

The Florida Accordion Association will be holding their very first "ACCORDION SMASH" on December 1st, 2001, in Orlando. Looming on the near horizon is an annual convention, which may encompass the entire Southeast. We publish a quarterly, informative newsletter to keep accordionists apprised of what's happening in Florida, as well as the rest of the accordion world.

For information on our organization, please visit our website, drop us an email, or write or call us. We'd love to hear from you!
Karen Adam - Florida Accordion Association
2244 Musket Drive Navarre, FL 32566
Phone: (850) 936-8722
email: ibqueen@bellsouth.net
http://www.accordions.com/florida