Rick Langley Passes Away
Rick Langley, 54, passed away unexpectedly on August 3, 2000 at his home in Bradenton, Florida. Rick was the owner of Music, Music and leaves a legacy of vibrant work with the accordion.

He will be missed by his wife, Glenda Langley, son and daughter-in-law Ryan and Margaret Langley, brother and sister-in-law "Skeets" Langley and Rosemary Langley and family, and sister and brother-in-law Dee Langley and Daryl Smith and their family, and lots of nieces, nephews, grand neices and grand nephews.


Dee Langley in Concert in Canada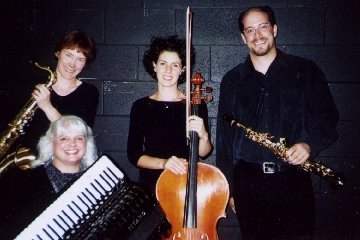 Dee Langley, Matthew Sintchak and Angela Wyatt, members of the Ancia Saxophone Quartet, were part of an ensemble premiering American composer Peter Blauvelt's "Shadows" for soprano and tenor saxophones, accordion and cello at the World Saxophone Congress July 6-9, Montreal, Quebec, Canada. The Ancia Saxophone Quartet with accordion also performed Carleton Macy's "Elusive Dreams" during the Congress. Pictured above are: Angela Wyatt - Tenor Saxophone, Dee Langley - Accordion, Stephanie Meyer - Cello, Mattew Sintchak - Soprano Saxophone

Peter Blauvelt's music is contemporary sounding, but in the classical tradition -- with occasional forays into the avant-garde, meditative and more traditional classical music. Individual pieces tend to be fairly well structured, but don't necessarily follow textbook rules, or those of serialism. Extended techniques are often used. Also, individual pieces are meant to communicate multidimensional nonverbal messages, ranging from the humorous to the serious, the lighthearted to the intense. The compositions always take performers and audiences into consideration. The music also never denies its European roots that range from French to Russian music, in addition to American music.

Interestingly, in order to bring the saxophone to the attention of other instrumentalists, these were the guidelines, as they appeared on the World Saxophone Congress Web Site:

"L'Association des Saxophonistes du Québec announces details for the 12th World Saxophone Congress. The organizing committee, under the chairmanship of the ASQ president, Jean-François Guay have chosen "De Sax et d'autres" (Of Saxes and others) as its main theme. With this in mind, although the program will consist of the traditional performances of solo saxophone, saxophone and piano, saxophone ensembles, lectures, etc., it is the wish of the committee to give preference to mixed ensembles during this Congress.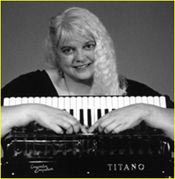 Priority will thus be given to applications which propose mixed chamber ensembles and performances. The main concert hall will be the Salle Pierre-Mercure a modern 875 seat facility which is situated on the main campus of UQAM in the latin sector of downtown Montreal. Two other smaller concert venues have also been reserved. Commercial exhibitors will also have a section available to them. The committee is also discussing the possibility of a special concert outside Montreal at a major international event.

The five accordionsts who were in attendance at the festival were: (1) Maurizio Spiridigliozzi, Belgium (2) John Lettieri, Canada (3) Tiit Kalluste, Estonia (4) Esteban Algora, Spain (5) Dee Langley, USA.

Keeping up a busy performing schedule, Dee Langley also joined the Northwoods Classical Players (members of the Chicago Symphony - pictured below) in a concert sponsored by the Bloomer Chamber of Commerce on June 16, 2000 at Ruby's Roadhouse in Bloomer, Wisconsin.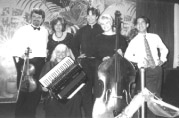 The string quintet and accordion performed the Barcarolle from "Tales of Hoffman" by Offenbach, Intermezzo from "Cavellira Rustico" by Mascogni, "Leibesleid" by Kreisler, and Hungarian Dance #5 by Brahms.


World Accordion Jamboree
The World Accordion Jamboree will be held September 1 - 4, 2000, 301Tache Boulevard East, Montmagny, Quebec, Canada G5V 3S3.

Established in 1989, the 12th Annual Le Carrefour mondial de l'accordion is a unique North American music event. This annual event of international caliber, is key in helping people discover the accordion and the many different styles of this instrument through concerts, dances, outdoor shows and exhibitions. Accordionists from Quebec and around the world meet and participate.

Concerts are held in Parc de la Marie and the outdoor stage located at the Manoir Couillard-Dupuis where an Accordion Museums located. Some chairs exist, however it is suggested you bring folding chairs for the lawn. Performers include; Joaquin Diaz From the Dominican Republic on diatonic accordion along accompaniment on congas, guitar, tabora, and bass. Denis Pepin and Susie Lemay from Quebec on diatonic accordions. Youri Fedorov, diatonic accordion champion from the Ukraine. Kenny Kowitz, (piano accordion), Jazz Quartet of Los Angeles. From France, Simon Thoumire, concertina, Pieree Levi, Francois Parisi, Viviane Arnoux who are all chromatic accordion Champions.

Also appearing will be Thierry Svahn, piano accordion from France and the group, Aza, which features Randy Raine-Reush on Sheng.

Indoor concerts,dances, and Monday Brunch have an admission fee, however all outdoor concerts are free of charge. For further information, for a complete listing of times and admission fees, please visit: http://: www.Bonjourquebec

Contact Person: Raynald Ouellet: accordeo@globetrotter.qc.ca or telephone: 418/248-7927.


The Showstoppers Accordion Orchestra (under the direction of Rosita Lee Latulippe) and Dancers (under the direction of Shelly Latulippe) will appear in concert Saturday November 4th, 2000 at the Lions Hall, Lions Ave, Hudson, NH in a show called "California Here We Come!"

The Showstoppers Accordion Orchestra and Dancers will present an evening of Music And Dance. Guest Artist's will be The "K" Trio. Bring your own beverage and snacks, and tables may be reserved for 8 or more. Proceeds will benefit the Showstopper's Californian Concert Tour Trip Fund. Admission: $12.00

Contact person: Roger Latulippe, Rosita-lee@Juno.com phone number: 603/882-8940

Yahoo Club Dedicated to Accordionists Around the Globe!

In promoting the collaboration of accordionists and the accordion around the globe, a Yahoo club named "Club Accord" has been created for all accordionists to meet and talk with one another with help from Yahoo!

Accordionists all over the world can post messages, files, websites, news, concerts, or chat with each other. "Club Accord" IS able to host LIVE accordion celebrity chats, so if applicable, Yahoo! services will oblige. You can find "Club Accord" at this address... http://clubs.yahoo.com/clubs/clubaccord

Please feel free to use "Club Accord" at anytime... please help it to grow and become a vital asset to the accordion community!

For further information, you may contact: Cameron Stowe: cstowe02@musician.org

(You will also find several other Accordion Clubs at Yahoo Clubs, ranging from Indian Accordionists, Piano Accordionists and a group planning an International Accordion Festival in Istanbul, Turkey.)

Accordion Sheet Music Auctions on ebay.com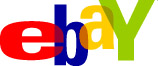 For those wishing to bid on some accordion sheet music auctions, you may find some on ebay.com. Music features selections by Galla-Rini, Frosini, Magnanti, Molinari, etc as well as accordion method books.

To see the items go to WWW.EBAY.COM and select "SMART SEARCH". Then choose "BY SELLER" and type "ACCORDIA" into the seller's ID space.

Accordionists Wanted in Pittsburgh!
Classically-trained accordionists, who are able to sight read, are being sought to form the "Pittsburgh Accordion Orchestra." Rehearsals are scheduled to begin in September and conclude with a series of free concerts of transcriptions and original works in April and May, 2001.

Interested accordionists within driving distance of Pittsburgh, PA are invited to contact Henry Doktorski at free-reed@trfn.clpgh.org.

News from Cotati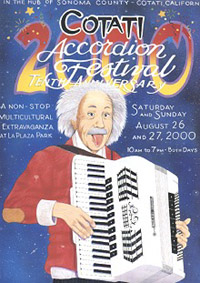 Our annual Cotati Accordion Festival will be August 26th and August 27th at La Plaza Park in the hub of beautiful Sonoma County, California, USA. Cotati is about 45 miles (70km) north of the Golden Gate Bridge and San Francisco on US Highway 101 in the "Wine Country".

Our web site, which is located at www.cotatifest.com, includes a complete schedule of performances. Our event is not a competition; it is a multicultural celebration of the accordion, in all of its guises, and the many musical traditions that the instrument has immeasurably enriched. Among those featured this year, our Tenth Anniversary, is long time fan favorite and accordion hero, Dick Contino. All the way from Quebec, Canada; Matapat. From England, Gina and Romany Rye. Thirteen acts each day on the two side-by-side main stages. Those Darn Accordions on Saturday and Polkacide on Sunday close the shows.

The Steve Balich Polka Band will be hosting the Polka Party both days on a cushioned wooden dance floor in the Polka Tent. The Zydeco Flames on Sat., and Gator Beat on Sun. will host the Cajun/Zydeco Dance Party at the world renowned nightclub, The Inn of the Beginning, located adjacent to La Plaza Park.

The Cotati Accordion Festival is a non-profit community fundraiser which benefits Performing Arts and Recreation Programs for the children of Cotati and nearby Rohnert Park. We have raised about US$20,000.00 per year recently to split among these worthy causes.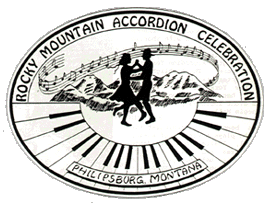 Should your travels take you to Montana on August 3rd - 6th, 2000, a cultural surprise will await you in Philipsburg, Montana where you will find the Rocky Mountain Accordion Celebration.

Philipsburg lies in the Flint Creek Valley between Anaconda and Drummond. A quiet little village, Philipsburg has streets dressed in 1880 vintage paint and exterior. It is surrounded by ranches, the Pintler Mountain Range and superb fishing on Flint Creek and George Town Lake. Accordion enthusiasts, players, and dancers come to strut their stuff.

Concerts are held in the 1892 Opera House Theater. Accordions of all shapes and sizes perform on the streets, in the pubs, and all over the campgrounds. Waltz, Polka, Two-step, Fox-trot or Tango to Ethnic music as well as ragtime and jazz. If you sort of forgot how or have never danced, instruction is available. The Celebration is one of sharing dancing, apple pie and the love of accordion music.

Full Service hook ups virtually non existent. Open Parking available at Sunshine Station & the City Park, or anywhere else in Town. Residents will share space and even rooms if necessary. Free Dump Station, Gas & Water available at Sunshine Station Come early. Stay late. Fish, hike, explore the old mining towns or hunt for sapphires.

Call Toll Free: 1 (888) 680-1344 or E-mail: sapphire@sapphire-gallery.com for more detailed information.

The "Cool Cats" are a 20 piece accordion orchestra that plays everything from "Bach to boogie". They play a lot of rock and roll. They are under the direction of Terry Bell who has been the owner operator of United Teachers Of Music in Independence for 20 years. He has the largest accordion studio in the midwest.

The "Cool Cats" range in age from 9 to 16 years of age. They have performed all over the Kansas City area. They have performed several times at the "Crawfish Festival" at City Market. They have performed at the "Art Amble" program at the Nelson Museum and at the Kansas City museum. They have played at various festivals such as the "Slavic Festival" in Sugar Creek and the "Coation Festival" in Kansas City, Kansas. They have played at Union Station and Octoberfest in Lees Summit. They have also performed at Startlight Theater and World's Of Fun.

Every year these students compete as soloists and as an accordion orchestra. Last year, they won 100% at the Mid American Music Festival in St. Louis, Mo! This was the orchestra rating. Each of them won a superior trophy as a soloist!!

Their play list will amaze you. They play the following: Kansas City, Rock Around the Clock, Old Time Rock N Roll, Pretty Woman, Takin' Care of Business, Great Balls of Fire, Phantom of the Opera, My Heart Will Go On, Bugle Boy Boogie, Bad Case Of Lovin You, Jambalaya, Crocodile Rock, Johnny B. Goode, Y.M.C.A., Funky Town, and many more.

The "Cool Cats" consist of about 20 accordionists a keyboard player and a drummer who is only 9 years old! They play through a 2000 watt sound system. Recently, they were featured on channel 9 news and interviewed by Bev Chapman.

The American Accordionists Association will sponsor an Accordion Master Class and Concert Series entitled One Big Happy Family! Function/Dysfunction from August 25-27, 2000.

Each day will feature masterclasses from 3:00 - 5:00 PM and Concerts at 7:00 PM. All activities will be held at the Tenri Cultural Institute, 575 Broadway (Soho) in New York City. (Guggenheim Museum Building.)

The three consecutive days of seminars, workshops, lectures, discussions and performances with accordionist-composer-author-philosopher Dr. William Schimmel as moderator/curator.

For information, please call (212) 876-0827, or visit www.ameraccord.com

Accordionists and Teachers Guild, International "Cook Book"
The Accordionists and Teachers Guild, International 60th Anniversary saw the unveiling of its new Celebrity Cook Book! Recipes are included from people such as:

Frank Marocco (Jazz Legend)
Myron Floren (Mr. Accordion)
Helmi Harrington (Director of World of Accordions Museum)
Cathy Sommers (1999 ATG Champion)
Joan Sommers (ATG President)
Shirley Barry (Milwaukee Accordion Club President)
Lech Puchnowski (Professor of Accordion - Chopin Academy, Warsaw, Poland)
Anthony Galla-Rini (ATG President Emeritus)
Harley Jones (Founder of Accordions Worldwide)
plus many many more, contributed by accordionists such as:

Paul Sommers, Liz Finch, Trudy Dudley, Dee Langley, Amy Jo Sawyer, John Simkus, Betty Jo Simon, Arlene Boddicker, Toni Meekins, Julie and Juha Silfverberg, Roberta Palmer, Patricia Echelberger, The "K" Trio, and Kevin Friedrich.

Anyone wishing to purchase this wonderful cook book, please contact:
ATG President: Joan Sommers at: sommersj@umkc.edu
or send check for $10.00 to:

ATG, Joan Sommers - President
2312 West 71st Terrace
Prairie Village, KS 66208 USA

New CD by William Schimmel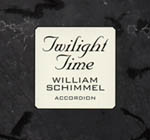 Twilight Time by William Schimmel
(Compact Disc - Reference Recording: IPS 43278)
(William Schimmel - accordion)
Up a Lazy River
Going Up the Country
Twilight Time
Heart of Glass
Les Pluies D'aout
Accordioska: Ragg Mopp
Astaire: The Continental
Bizet's Carmen Fantasy
Autumn Leaves
I Love Paris
Sway
Tea for Two
Miami Beach Rhumba
Come Back to Sorrento
Night in May
September Song
Yorkville Polka
Moonlight Serenade
Dream
Dean Martin Variations
Unreal Concerto

To order Valentino Dances, please contact: your local record store, or Ernest Deffner Publications
NB: If you have a new composition or recording that you would like to let our readers know about, please use the submit form on this site, to provide the relevant information.

Who in the world is this?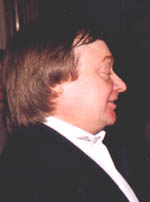 Who is this world famous accordionist? He has appeared in concert the world over, including the United States. All correct entries will go into a drawing and the lucky winner will receive a copy of the outstanding CD entitled "Twilight Time" (mentioned above) by William Schimmel.

To submit your answer, please click on 'Submit Form' heading (located under the Clubs/Associations section on the left hand index) to tell us your answer. Please don't forget to include your name, address and e-mail address, and tell us who you think this is.

Good Luck!



Congratulations go to Mike Opitz who correctly identified our last mystery picture as being Myron Floren. Myron, an Accordionists and Teachers Guild, International (ATG) member, was their guest of honor at the 1994 Convention in Minneapolis, MN, and again in 1999 in Branson, MO. This picture was taken as Myron was taking autographs after his concert in Minneapolis.

Mike has won a copy of the outstanding CD entitled 'Foundation' by Gabriel's Gate, starring accordionist Brett Gibson. This Celtic band has appeared around the United States, and is currently recording their third CD. Brett recently presented a workshop on Celtic music at the 2000 Accordionists and Teachers Guild Festival in Chicago.

Accordion of the Month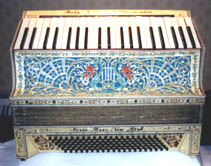 This accordion is part of the incredible collection entitled 'A World of Accordions', located in Duluth, Minnesota. To learn more about this museum, please see the information on the website: www.ameraccord.com.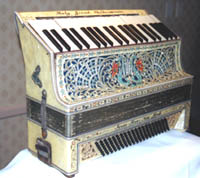 Summer Festivals
Much excitement has been generated from the upcoming accordion convention to be held in Las Vegas. Offering an interesting array of accordion stars including Art Van Damme, Peter Soave and more, the festival will feature concerts, trade shows and workshops.

For more information visit: www.accordioninfo.com/convention.

(For further information, or to list your event, please consult the monthly calendars for exact dates and contact details.)