---
10th Annual Master Class and Concert Series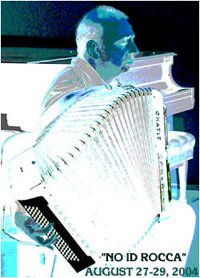 The 10th Annual Master Class and Concert series will be presented August 27-29, 2004 Tenri Cultural Institute, 43 West 13th Street (between 5th & 6th Avenue), New York, NY.

Lecturer-in-residence of the American Accordionists' Association, composer, author, accordionist and philosopher, DR. WILLIAM SCHIMMEL is the moderator/curator. He is this years' recipient of the CONFEDERATION INTERNATIONALE DES ACCORDEONISTES (CIA) MERIT AWARD for his outstanding contribution to the international accordion movement and in commemoration of the tenth anniversary of this distinguished master class and concert series (THE SEMINARS) that he founded and is sponsored by the AAA and he will be officially presented with this award on this special occasion.

MY YOKE IS SWEET, MY BURDEN, LIGHT - no sugar on the eggiewegs (A Clockwork Orange), no equal or the pink stuff instead, enjoy a performance of LIGHT CALVARY on Friday Night and a GOOD FRIDAY at that; enjoy A LITTLE BLASPHEMY, PERHAPS with the ever diabolical ragtime king Dr. Mark Birnbaum; take part in a discussion: MEETINGS WITH INSIGNIFICANT PEOPLE - learn about the people GURJIEFF AND OSPENSKY didn't hang out with - or didn't want any part of; revel in a lecture entitled ACCORDION CULTURE AND MEMES by Kamala Sankram and wonder: " have I joined a really strange cult?" Take a Lambada lesson, let your brain disappear; ponder between Dumbsville and Stupidville; revisit Schnitzler; learn about birth control and the accordion (ACCORDIO-CONTRACEPTICS) and give yourself over to " THE RITUALIZED ACCIDENT" and learn why accordionists are always getting themselves totally wrecked in one form or another.

Could this be a rite of passage? Or is it just what it is - GETTING TOTALLY WRECKED! Let's find out. Join Marni Rice on a journey through paper thin psychic walls; join Peter Davis for a romp through America's own pop-art form, the jingle; allow Terri Conti the space to show you why she was voted as one of the "hottest accordionists" in Branson Missouri; view the accordion through Carribean eyes and ears with the work of the Mighty Sparrow applied to the accordion; Let BELACQUA take you to your medieval soul, slightly tarnished, slightly soiled; see Rachid Eladlouni mix and remix Rai and Berber as well as other Bhuddabar influenced Euro-haus; welcome digital flutist Lee McClure, who presents an eclecticism that would give Dr. Faustus a stroke; submit to 70-79, a work by Dr. Schimmel which explores 70's top 40 in a neo-punkordion manner.

WE HAD JOY-WE HAD FUN-WE HAD SEASONS IN THE SUN - but we didn't sweeten our eggiewegs. Dance to a polka for accordion and sitar; see the accordion as THE WILLIAMSBURG COFFEE TABLE - and object seen and not to be played; witness the revival of one of our previous hits; THE ART OF STROLLING.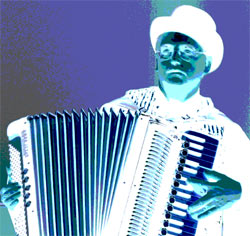 Join Paul Stein for a journey through its own TEN COMMANDMENTS; eminent choreographer and fitness expert, Micki Goodman, will conduct a workshop entitled: FITNESS FOR STROLLING. Paul Stein will also perform a collection of WORLD WAR II SONGS with his mother, Beverly Stein, a World War 2 army nurse; Dr. Robert Young McMahan will delve into CARL JUNG and explore the collective unconscious in its relationship with atonal music; Cristina Spelligene will use the accordion in solving design problems; Will Holshouser will explore jazz in its relationship to THE MAGIC THEATRE (Steppenwolf-Herman Hesse) and Walter Kuhr will perform in a new international style that cuts across ethnic boundries.
There will be performances of AAA commissioned works by Jose Serebrier and Louis Gordon by Dr. McMahan as well as two cover versions of Schimmel (Benjamin Ickies) and Alexander Tcherepnin (Kamala Sankram); original new works by Dr. McMahan (accordion and trumpet), David Stoler and others to be announced.
Former world champion (1965), Beverly Roberts will re-create her TV appearance on TO TELL THE TRUTH as well as her winning performance; THE K TRIO will work their own magic theatre-no lights-no props-just them; there will be the accordions' own: SERMON ON THE MOUNT: FULLY CLOTHED BEATITUDES (Blessed are the BLOATED SPIRITS - they shall be filled to the rim and overflow); a revival of Eric Salzman's strolling accordion piece ACCORD; a ten minute version of KURT WEILL'S THREE PENNY; a TANGO/FADO/REALITY Concerto for accordion, voice and melodica-BLUE PORTUGAL (featuring Allyssa Lamb); a tribute to composer Andrew Lloyd Weber and filmmaker Preston Sturges-both honorary accordionists and a revival of RHAPSODY IN BLUE (Gershwin) for piano solo accompanied by one accordion.
Other participants include: actress Kathleen Goodman, performance artist Ray Rue, songwriter Rembert Block (Avant-Garde the whole family can enjoy), Brian Dewan (Brain surgery without anesthesia), Elsie M. Bennett, Ettore specialist Rita Davidson, Faithe Deffner, Godfrey Nelson and Lorraine Nelson-Wolf, who will do variations on Godfrey's hit single: SKIN TO SKIN, which he composed (with Jake Holmes) for Harry Belafonte and Jennifer Warnes; Micki Goodman will choreograph a new dance work to ARCHIPELAGO, the title piece from Dr. Schimmel amd Martin Kuuskmann's hit CD; watch John Cage's CHEAP IMITATION turn into EXPENSIVE VIOLATION; Benjamin Ickies GIVES UP (the title of his second long running show); Micki Goodman will GIVE IN and commit THE UNFORGIVABLE SIN, which happens to be the title of her ontological film - she will present Part 4 - WHAT IS THIS THING CALLED THE ACCORDION? …. and in the end, we will all GIVE UP and GIVE IN to: NO-ID-ROCCA (The Accordion spelled backwards) The un-master classes!!
For a complete concert and masterclass schedule, please visit www.ameraccord.com


---
American Accordionists' Association Convention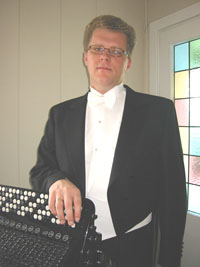 The American Accordionists' Association (AAA) hosted their annual competition and festival at the Quincy Marriott in Boston from July 11-15, 2004.

Aiming to promote high standards in all aspects of the accordion community, the festival featured competitions for all ages and abilities, workshops, exhibits and other accordion related features, such as the display by Dr. Helmi Harrington from A World of Accordions Museum in Superior, Wisconsin.

A highlight of the festival was the Vivian Vivio Stolaruk Memorial International Entertainment Competition for accordionists offering both Junior and Senior categories.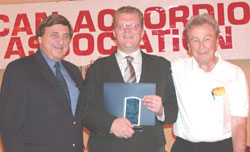 The senior category with a first prize of US $5,000.00 was won by 30 year old Norwegian Havard Svendsrud (pictured above left, and pictured right with AAA President Carmelo Pino and Prize Donor Steve Stolaruk) and the Junior Competition with a first prize of US $1,000.00 was won by Andrea Caruso, a student of Lana Gore in Dearborn Heights, Michigan.
Vivian Vivio Stolaruk Memorial Senior Entertainment:

1st-Havard Svendsrud - Norway
2nd-Andrea Caruso - Dearborn Heights, Michigan - USA
3rd-Sammy Thomas - Cheney. Washington - USA
Vivian Vivio Stolaruk Memorial Junior Entertainment:
1st-Andrea Caruso - Dearborn Heights, Michigan - USA
2nd-Sammy Thomas - Cheney. Washington - USA
3rd-Anthony Falco - Johnston, Rhode Island - USA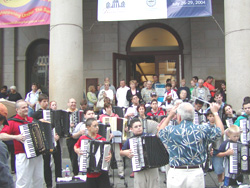 The Festival Massed Band under the direction of Frank Busso performed the hometown"Theme from Cheers" outside the famous downtown Boston Quincy Market, while the Festival Orchestra under the direction of Lana Gore performed at the Gala Banquet and Concert.
2002 Coupe Mondiale winner of both the Coupe Mondiale World Accordion Championships and the International Competition for Piano Accordion -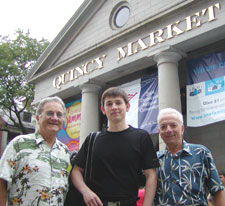 Alexander Poeluev (pictured left with Jazz Artist Franck Marocco and Massed Band Conductor Frank Busso) from Russia brought the house down with his outstanding performance at the Gala Concert. He received a total of five standing ovations, as the audience showed their appreciation for his superior artistry and technical ability. Alexander's trip to the USA was jointly sponsored by the American Accordionists' Association (AAA) and its sister CIA member the Accordionists and Teachers Guild, International (ATG) who featured Alexander at their festival in Milwaukee, Wisconsin.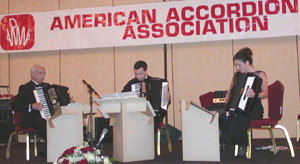 Other performers included the family ensemble The Busso Trio (Frank Sn., Frank Jr., and Christina Busso), Tony Dannon and Joe Cerrito, Dee Langley and Greg Dagoumas, Janet Todd, John Culpo, Jazz great - Frank Marocco, Eddie Monteiro, John Scaffeo, Tony Lovello, Ray Battani, Phoebe Legere and others, while workshops were provided by AAA Officers, members and guests such as Manny Bobenrieth, Sam Falcetti, Dr. Helmi Harrington, Robin Hodson, Joan Grauman, Frank Marocco, Joe Cerrito, Karen Adam and Tony Lovello.



---
ATG Features World Class Musicians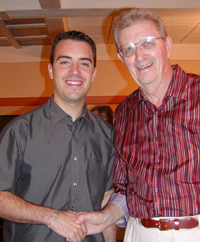 The Accordionists and Teachers Guild, International (ATG) 64th Annual Competition and Festival was held in Milwaukee, Wisconsin from July 21-25, 2004 and featured a world class variety of guest artists performing to capacity audiences during a week that the Mayor Tom Barrett had officially declared "Accordion Week."
The festival, which featured attendees from as far afield as Ireland, Canada, Sweden, Austria, France, Russia (pictured right Jérôme Richard and Art Van Damme) and all around the USA opened with a newly established Presidential welcome concert and Wine and Cheese evening featuring local Wisconsin musicians and guests offering a local musical flavor and hospitality.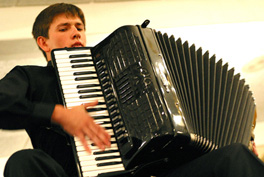 The festival presented world class artists in five concerts, affording attendees the opportunity to hear the finest accordionists in a variety of styles. The 2002 CIA double winner (Coupe Mondiale and International Competition for Piano Accordion) Alexander Poeluev's polished technical ability and musical style earned him five standing ovations as he presented music from Bach, Liszt and others including those from his native Russia composed his well known teacher Viatcheslav Semionov.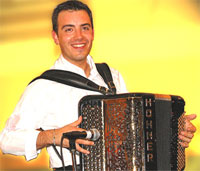 Jérôme Richard from France, the only other double CIA competition winner (Coupe Mondiale and Virtuoso Entertainment) also received many standing ovations for his dazzling USA debut performance, which highlighted his flawless and effortless technical ability with his popular and appealing program. Jérôme was quite surprised that all 75 CD's he brought with him to sell were snapped up instantly, leaving people scrambling for mail and Internet orders.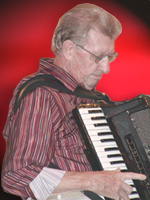 The other featured artist was American Jazz artist Art Van Damme, who's reputation and respect earned him a standing ovation as he walked to the stage. Art was thrilled that he received a standing ovation without even playing a single note! Art's show also brought many standing ovations as the audience was treated to his legendary style that has identified the accordion as a recognized jazz instrument.
Also performing were several orchestras including The Jarosh Accordion Ensemble from Calgary, Canada, the 35 member K&S Accordion Orchestra from Ireland and the UMKC Community Accordion Orchestra from Kansas City. Each presented polished and varied programs.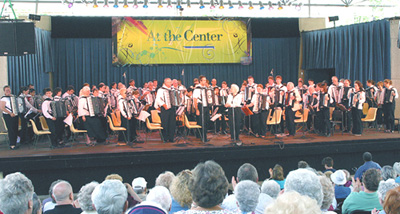 Together, along with other accordionists attending the convention, they formed the 2004 Festival Orchestra, an 85 strong group under the direction of Joan C. Sommers which was featured at the Peck Pavilion in downtown Milwaukee during an outdoor concert as well as at the Gala Concert and Banquet during the festival.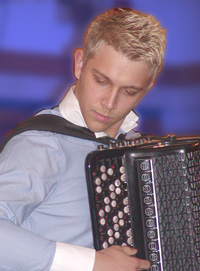 Other artists included a young Swedish accordionist Daniel Anderson, the Busso Trio from Staten Island, New York (Frank Busso Sr., Frank Busso Jr., and Christina Busso) and a variety of American based artists including: Dee Langley and Greg Dagoumas, Lidia Kaminska, Joanna and Stanley Darrow, Milwaukee Accordion Club Ensemble, ATG President Stas Venglevski, John Simkus, the ATG Board of Directors Ensemble, Mikhail Litvin, Tony Gorenc, Amy Jo Sawyer, Kavkas and the Riverwest Accordion Club.
In addition to the workshops given by Betty JO Simon (Music of Anthony Galla-Rini), Dr. Helmi Harrington (Accordion History), Herbert Scheibenreif (the Accordion Concerto), Gerry Kelly (Irish Accordion Music), and Art Van Damme (the Jazz Scene.) the festival also offered competitions for all ages and levels, exhibits and a trade show area and a daily morning breakfast concert.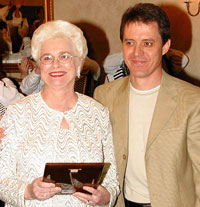 The ATG inducted its 2nd and 3rd members into its International Accordion Hall of Fame, with Myron Floren and Joan C. Sommers receiving these prestigious awards which were presented by ATG President Stas Venglevski.
In the festival competitions, the K&S Accordion Orchestra from Ireland (under the direction of Gerry Kelly) won the Junior Virtuoso Orchestra Competition, the Jarosh Accordion Orchestra (under the direction of Maureen Jarosh) won the Open Virtuoso Orchestra and Benjamin Lang (student of Dr. Helmi Harrington) won the US Pre-Junior Virtuoso Competition.
The 2004 festival was organized by Faithe Deffner and ATG Festival Committee members Shirley Barry, Dee Langley, Kevin Friedrich and ATG President Stas Venglevski.

Pictures of Alexander, Jerome, Festival Orchestra and Joan Sommers/Stas Venglevski courtesy of Erol Reyal, Milwaukee.


---
Air Force Search for Accordionist is Ongoing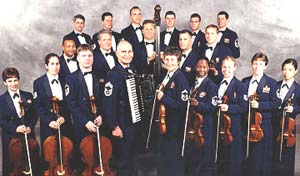 By Mark Pratt
Associated Press
QUINCY, Mass. — There's a great job out there awaiting an accordion player. The catch: Six weeks in boot camp. The Air Force has been looking to replace the accordion player of its band's Strolling Strings music ensemble since the musician retired two years ago. So far, the search has been fruitless.
"It is very hard to find the right person for this job, but it's a great job for the right person," said Chief Master Sgt. Jane Bockenek, the Strolling Strings' music director who plays the violin in the band.
So, since the accordion players aren't coming to the Air Force, the Air Force is going to the accordion players.
Bockenek is looking to recruit at the 66th annual American Accordionists Association festival, which is happening this week in and around Boston. She interviewed a half-dozen people Sunday and was scheduled to hear auditions on Monday.
She is looking for more than an accomplished musician.
"They have to be under age 35, they have to fit our weight and fitness requirements, and they have to be able to get a security clearance," she said. "We are looking for someone who's not just qualified to do the job, but who fits the parameters of the United States Air Force."
They also will have to endure six weeks of rigorous basic training.
"They'll have to go through boot camp like every other recruit, but they will also be entitled to all the benefits of being in the military," she said.
Those who join the band are unlikely to see combat, she said, but they may be assigned administrative work such as maintaining the band's motor pool or coordinating its performances.
The 22-member ensemble plays state functions at the White House and entertains troops.
"What is so terrific about being in this band is that we are doing something so important from a diplomatic standpoint," Bockenek said. "And keeping up morale for the troops is an important part of our job. Not many musicians can say what they do has the impact that we have."
A case in point is Sgt. Maj. Manuel Bobenreith, the accordion player in the U.S. Army's band and the military's only official accordion player for now.
"I consider myself lucky that I am the only accordion player out of more than 490,000 active-duty soldiers," said Bobenreith, who has been the Army's accordionist for 18 years.
The accordionists' festival is expected to draw about 350 musicians, said Frank Busso, the group's comptroller and a member of the governing board.

The position which offers excellent health benefits, higher education options, retirement benefits, job stability and more, offers an annual salary range between $39,652 - $46,416 and the maximum age at the time of enlistment is 35 years old. For further information, please contact: www.usafband.com or to contact: http://www.usafband.com/contact.cfm


---
Alexander Poeluev Finishes Successful USA Tour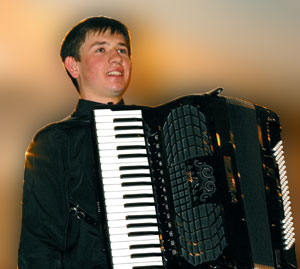 The 2002 Confederation Internationale des Accordeonistes (CIA) Coupe Mondiale and International Piano Accordion Winner Alexander Poeluev (pictured left in photo courtesy of Erol Reyal, Milwaukee) from Russia recently completed a successful tour of the United States.

The tour to the United States was jointly sponsored by the American Accordionists' Association (AAA) and the Accordionists and Teachers Guild, International (ATG) and included concert appearances at their respective July festivals.

In addition to the AAA and ATG performances, Alexander also appeared in several other concerts on the east coast and Midwest.



Alexander Poeluev was born in Rostov-on-Don in Russia and began playing the accordion at the age of six.

In 1997 he entered the Gnessin Institute of Music in Moscow where he is now studying for his Masters degree with the well known artist, composer and teacher Viatcheslav Semionov.
In 2002 Alexander was a grand winner at the '55th Coupe Mondiale World Accordion Championships held in Copenhagen, Denmark. Alexander became the first contestant to ever win two categories in the same year - the "Coupe Mondiale World Accordion Championships" and the "International Competition for Piano Accordion".
Alexander has performed as an international guest artist in Australia, New Zealand and throughout Europe prior to making his USA debut.


---
Perpetual Motion CD features Angelo DiPippo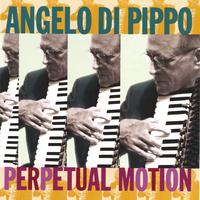 A recently released CD which showcases the accordion artistry of Angelo DiPippo, it titled Perpetual Motion (No. ADP4010). It offers an exciting array of pop styled standards, which have been cleverly arrange for performance as solos or backed by a combo to highlight the accordion in jazz, classical and musette idioms. Selections on the recording are La Danza, Perpetual Motion, Dizzy Fingers, Minute Waltz, Zegeunerweisen, September Song, Ritual Fire dance, Limehouse blues, Misirlou, Flight of the Bumblebee, Once Upon a Summertime and La musette, which is an original composition written by DiPipo and published by Ernest Deffner Publications.

DiPippo is widely known as a jazz exponent as a result of his CD Arthur Street (STCD557). A resident of Garden City, N.Y., Angelo is an alumnus of Holy Cross College and holds a Masters Degree from C.W. Post college and a Doctorate from Five Towns College.

He began studying the accordion at the age of eight. Angelo has concertized with such artists as Harry Belafonte,Peggy Lee, Billy Eckstine, Connie Francis, Randy Newman,Theodore Bikel, Judy Collins, Robert Merrill, Eddie Fsher, Jimmy Roselli,The Ramones, Debie Reynolds, Donald O'Connor, James Earl Jones and so on. His Jazz album Arthur Street was critically acclaimed by such periodicals as "Billboard Magazine," Jazz Times," and "Keyborad Magazine." In 1994 Angelo received the Keyboard Magazine award as the best accordionist in America.

Other CDs which feature DiPippo on accordion are Tango (No. BMD174) Accordion de Paris (No. 129122), It's a Polka Party! (No. 142927) Accordion Party (No. APK), 33 Golden Italian Favorites (No. BMD172), Accordion Italiano (No. 187625), and Accordions of Paris (No. BMD171).

The DiPippo CDs retail at $16.00 each and are available from Ernest Deffner Publications, PO box 608, Mineola, NY 11501.

---
World Premieres in March 2005
The second CUNY Concert will take place on March 11, 2005 and it promises to be even more momentous than the 2003 Concert which yet a larger array of noted accordionists and variety of works, including four world premieres. Carmen Carrozza, Beverly Roberts Curnow, William Schimmel, and Dr. Robert Young McMahan will return, as will Madelieine Shapiro and Allysa Lamb. Added to this roster will be accordionists Rita Davidson, Kevin Friedrich and the 2004 winner of the AAA Virtuoso Division. Concertina artist and distinguished Professor of Music at CUNY - the founder of the Center for the Study of Free Reed Instruments Allan Atlas and violinist Airi Yoshioka (also from Modernworks) will also be featured on the concert.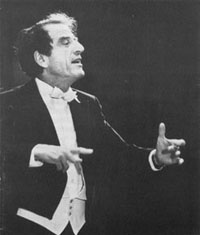 Particularly significant will be the world premieres of the latest two, Triologue, for violin, cello and accordion by one of America's most renowned composers , Lukas Foss (left, whom we hope to have present the concert and pre-concert panel discussion and For Elsie (in celebration of Elsie Bennett's 85th birthday) by composer/accordionist and highly respected musical scholar John Franceschina who has been commissioned twice in the past by the AAA.

The three other premieres are Capriccio Brasilia, for accordion voice and melodica by William Schimmel, 'Discourse on a Traditional Virginia Tune' for accordion and concertina and Introduction, Cadenza and Tarantella by the late accordionist/composer Eugene Ettore performed by Rita Davidson.

The concert entitled "From Frosini to Foss: A Half Century of Contemporary Music for the Accordion" will be held on Friday March 11, 2005 at 7:30 PM at the Elebash Recital Hall, Graduate Center of CUNY, 365 Fifth Avenue, New York, NY (opposite the Empire State Building).


---
Jon Hammond Keeps Busy Summer Schedule
On August 13th, NY based accordionist Jon Hammond will be appearing in Soho in Manhattan, New York City at the Rondure Music Club/Restaurant located at 24 Prince St. He will be playing in duo with tenor saxophonist Tim Armacost.

On August 12, Jon will be releasing his new CD before heading to Germany for concerts in Frankfurt and Hamburg with Joe Berger (guitar) Kevin Mauder (tenor sax) and Heinz Lichius on drums.

For more information, please visit: www.rondurenyc.com, http://community.webtv.net/ExcelsiorAccordions/JazzkellerFrankfurt or www.cdbaby.com/hammond. E-mail: laterent@webtv.net


---
Victor Prieto at Williamsburg Jazz Festival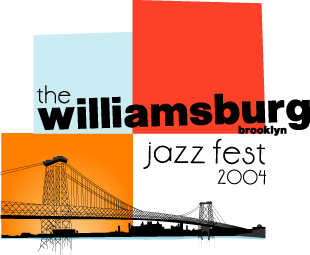 On August 16th the Victor Prieto Trio (Victor Prieto on accordion, Carlo De Rosa on upright bass and Henry Cole-percussion) will be at Detour located at 349 E 13th Street, New York City at 9.00 PM.

In September the Victor will appear in concert at Central Public Library located at 89-11 Merrick Boulevard, Jamaica, NY on Sunday the 12th at 2.00 PM with the concert featuring Maestro Horacio Laguna (guitar), Victor Prieto (accordion) and Carlo De Rosa (upright bass).

Also in September, the Victor Prieto Trio will appear at the Williamsburg Jazz Festival in New York on Friday 17th at 9.00 PM. For more information please visit: http://www.wjazzfestival.com

Festival organizers state "It is our intent to create a music festival of lasting cultural significance by featuring up-and-coming fresh voices in jazz alongside nationally known and established artists. An excellent definition of art is that it makes you feel different, special, and somehow enriched to be around it. We hope to provide such an experience."

Victor will also be touring in Spain presenting masterclasses and concerts. For a full schedule of events, please visit www.victorprieto.net and click on Itinerary.


---
Benjamin Ickies at Circus Day in Coney Island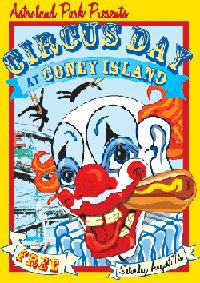 Catch us next at this FREE circus extravaganza at the Astroland Amusement Park Presents Circus Day in Coney Island, and the best news is that its FREE!
The event will take place Saturday August 7th, (Rain date August 8th) from 1.00 PM - 7.00 PM at 10th Street between Surf & the Boardwalk. The program will feature: LIVE - Circus, Music, Vaudeville & Art, starring: Ringmaster Extraordinaire, Todd Robbins with Devilishly Daring Circus Performances by:
The Winn's Thrills of the Universe, The Russian American Kid's Circus & All-star Members of Circus AMOK.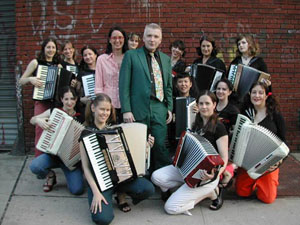 There will be spectacular Spine Chilling LiveMusic featuring: World Inferno Friendship Society, Vic Thrill, The Main Squeeze Orchestra (pictured below), Gaijin A Go-Go, Li'L GN'R, Movers & Shakers, The Sugar Tone Brass Band and others.

In addition to the live music, the event will feature Stilt Walkers, Fire Breathers, Clowns and Free Face Painting. Sponsors include Astroland Amusement Park, Health Plus, Pepsi, & Coors Light.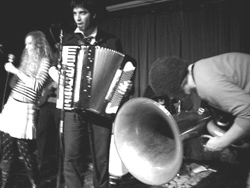 In addition to the Circus day, Benjamin Ickies will also be appearing on August 18, 2004 - 7.00 PM at Howl Festival's - L.E.S. is More showcase at The Living Room, with Church of Betty and at the Accordion Master Class and Concert series from August 27-29 in New York City.

For more information, please visit: Benjamin Ickies Preservation Society - http://www.ickies.com or e-mail: number2@ickies.com. Phone: (646) 541-7781.


---
Gary Dahl Releases Scale and Jazz Scale Studies Book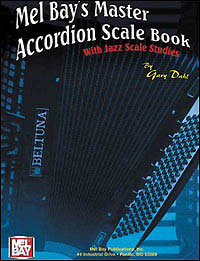 Accordionist Gary Dahl recently released the Mel Bay Master Accordion Scale Book with Jazz Scale Studies which has been designed to develop the professional or recreational accordionist further toward advanced musicianship.

When asked what he practiced, the great Jazz Accordionist, Art Van Damme replied, "only the fundamentals!"

The fundamental classical and jazz scales with explanations are presented here in a clear, concise format. For best results use this book with the Chord Melody Method.

The book is dedicated to Art Van Damme; the original jazz accordionist that inspired the author from the beginning to the present and is available for $12.95 plus shipping - (79 pages, spiral bound)

For more information, please visit www.accordions.com/garydahl


---
Henry Doktorski in 'Lord of the Rings Symphony'

American concert accordionist Henry Doktorski performed with a huge ensemble of 200 musicians and singers 'the Pittsburgh Symphony Orchestra, the Mendelssohn Choir, the Pittsburgh Children's Festival Chorus, and soprano Sissel' in three performances of Howard Shore's "The Lord of the Rings Symphony" on July 29-31 at Heinz Hall in Pittsburgh, Pennsylvania.
The symphony is a six-movement tour de force which presents the soundtrack music from Peter Jackson's nine-hour film trilogy "The Lord of the Rings" in a two-hour opera-like distillation. The symphony captures not only the sweeping emotion, thrilling vistas, and grand journeys of J.R.R. Tolkien's literary masterpiece, but also echoes the very construction of Tolkien's Middle-earth.
Styles, instruments, and performers were collected from around the world to provide each of Tolkien's cultures with a unique musical imprint. The mystical Elves touch upon ethereal Eastern colors. The Dwarves, Tolkien's abrasive stonecutters, receive columns of parallel harmonies and a rough, guttural male chorus. The industrialized hordes of Orcs are depicted by violent and percussive sounds, including enormous Japanese taiko drums, metal bell plates, and chains beaten on piano strings. The world of Men, those flawed yet noble heirs of Middle-earth, is represented by stern and searching brass figures.
The accordion appears in movements one and six, along with the bodhran, hammered dulcimer, nylon-string guitar, Irish whistle, harp, fiddle, and string orchestra, to help create the simple and rural atmosphere of the Shire, the peaceful and quaint home of the Hobbits, by presenting a dulcet weave of Celtic-sounding melodies.
In operatic fashion, these diverse musical worlds and their themes commingle, sometimes combining forces for a culminated power, at other times clashing. Each group of two consecutive movements corresponds to one book within Tolkien's trilogy.
Doktorski said, "Howard Shore's symphony is a sometimes powerful and sometimes intimate musical portrait of Tolkien's trilogy. The wet-tuned accordion (a Musette accordion is called for in the score) helps create an ancient Celtic-sounding harmonic accompaniment to a beautiful fiddle melody of the Hobbits, those adorable halfling creatures of Middle-earth, who are the actual heroes of the epic masterpiece."
These performances mark Doktorski's 38th through 40th appearances with the Pittsburgh Symphony Orchestra. For more information, please visit: http://henrydoktorski.com


---
Southwest Accordion Festival in October
The Southwest Accordion Festival will be held on October 16, 2004 by the Arizona Accordion Club located 1 block South of Loop 101 and 7th Avenue in Phoenix, Arizona.

The festival, which is open to all players, will feature a Polka Mass at 5.00 PM and accordion dance band featuring two lead accordionists alternating sets from 6 - 10.00 PM in addition to some of the best accordionists in Arizona, New Mexico, California and Nevada.

The festival is free and also offers free parking with Food and Beverages available. For more information, please contact: Leigh Dechaine at e-mail: laneind@aol.com or phone: (623) 582-3746.


---
Three Row Diatonic Festival On-line

Anyone the Three row Diatonic Accordion and Tex Mex, Tejano, Conjunto or Norteña music is invited to visit http://www.accordionassassins.tk which is a free web site dedicated to educating musicians about this wonderful instrument. Register on our open forum and participate in all kinds of discussions ranging from Accordion brands to Music theory discussions.

Accordion Assassins (AA) was created to give Accordionists and Accordion Music fans a place to unite, exchange ideas, research different accordion topics and educate themselves and, hopefully, others on various themes related to playing the Accordion.

AA hopes to accomplish various goals including:
AA will promote accordion music and accordion playing.
AA will create a positive, free, and non-judgmental environment where participants can exchange ideas without fear of censorship or discrimination.
AA will promote the overall understanding of Music in general.
AA will not restrain forum users from exchanging opinions and thoughts in respect to brands or products of accordion vendors as long as comments are kept free of vulgar language and based solely on ones personal opinions or statements that can be proven as factual.
For further information, please contact David Burkey (Stoney) at ottawalad5@hotmail.com


---
First Annual Accordion Jam at the German Alps Festival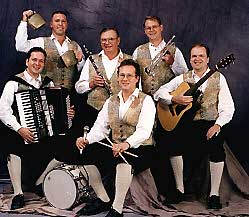 The First Annual Accordion Jam will be held on 8th August at 3.00 PM in the main tent of the German Alps Festival in Hunter, NY.

The German Alps Festival is inviting anyone that plays accordion or button box to participate at the event and has offered free admission to jam session participants as well as awarded them with a one day ski pass to the Hunter Mountain Ski Area for participating, according to Eric Baal, the festival's musical coordinator.

The Festival has been wowing Germans and non-Germans, young and old alike for over 25 years. This festival tries to give a taste of the famous Munich Oktoberfest, complete with big tent, and features entertainers direct from Germany as well as some of the best German-American bands.

Some of the bands featuring accordion music at the festival include fourteen-time Grammy Winner Jimmy Sturr and His Orchestra who were once voted "The #1 Polka Band in the country."

Eric will be putting together a play list of popular tunes for the Jam Session that will be sent in advance to participants after they register.
.
For further information, e-mail: epbsqueeze@aol.com


---
Accordion Festival at Marygrove College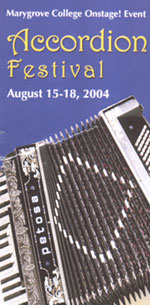 The Summer 2004 Marygrove College Accordion Festival is a three day intensive workshop, which addresses technical issues for accordion players and offers training in classical, jazz and polka accordion styles. The festival will take place August 15-18, 2004 at the Marygrove College, 8425 West McNichols road, Detroit, Michigan.

Registration and dinner on Sunday night will be followed by a concert. Performances will be offered throughout the festival by local and national artists. Meals are included in the festival registration fee.

Marygrove College will host an Accordion Festival from Sunday, August 15 through Wednesday, August 18 at the college, which is located at 8425 W. McNichols Rd., Detroit. The workshop will address technical issues for accordion players and will offer training in classical, jazz and polka styles.

National and local accordion experts will facilitate workshops and perform throughout the festival. They include Frank Marocco, a composer and arranger of jazz and classical music; Lana Gore, an acclaimed master teacher and accordion instructor at Wayne State University; Tony Dannon and Joe Cerrito, a jazz duo who have worked with greats such as Harry Belafonte and Sarah Vaughn; Stas Venglevski, a native of the Republic of Moldov who has published several books and original compositions; and George Staiduhar, a master of the accordion keyboard who is famous for writing Mozart's Polka in 1974.

This festival is part of Marygrove's Onstage! program, a multidisciplinary, community-focused, arts outreach effort directed to children, adolescents, adults, and teachers within the metro Detroit region, with particular emphasis on the City of Detroit. The activities of Onstage! are made possible in part with support of The Whitney Fund, Michigan Council for Arts and Cultural Affairs and the City of Detroit Neighborhood Opportunity Fund.

For further information, please contact www.marygrove.edu or Victoria Bigelow at: vbigelow@marygrove.edu or phone: (313) 927-1372.


---
Hello Mrs. President presented by Phoebe Legere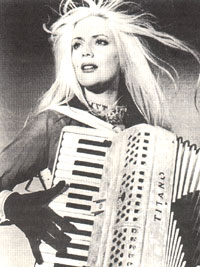 Popular accordionist Phoebe Hemenway Legere had her Carnegie Hall debut as a composer in 1987. Her work encompasses social, environmental, technological, artistic and spiritual issues.

In 2001 she received a commission from Roulette Intermedium and the New York State Council of the Arts to develop an experimental multimedia opera called The Queen of New England. This work, about the Massachusetts Native American holocausts, was performed as a concert reading on May 12, 2001. A full scale version of the opera will be presented by the South Florida University at the Tampa Opera House in 2005.

On of her most monumental works is Hello Mrs. President, an operetta about the first female president of hybrid race was presented at the recent American Accordionists Association festival held in the Boston area.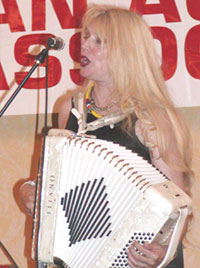 Hello Mrs. President was first presented at the Theater for the New City in 1993 and was presented again in the Theater for the New City in March. Phoebe Legere's newest works are reflections on recent developments in technology and science. An example of this is her recent work the Common Root of All Organisms. In this work Legere shows how all humans and all forms of life descended from a common ancestor. Her most recently work, All My Relations: Tibet was filmed while she was on a Nature Conservancy expedition in a very remote part of Tibet.

Legere, an ethnomusicologist, was researching the parallels between the music of her tribe , the Penobscot of Maine, and the music of the Tibetan people. Phoebe performed her work, the Waterclown with the Cleveland Chamber Symphony under the direction of Ed London in 2000. The Waterclown was composed with Morgan Powell. This work, about the formative movements of fluid, was nominated for the Pulitzer Prize in Music in 2000.

Legere is a Ragdale Fellow. She has made five CD's the latest is Songs of the Eastern Woodland, with Ken Littlehawk. This CD features a number of ancient Algonquin chants, which Legere saved from near extinction in the mildwing vaults of the Archive of Traditional Music at Indiana University. Legere is actively involved in the revival of Algonquin language and culture. Her most recent commission is The Prairie Symphony, which will celebrate the ecological interrelations of the American Prairie.

Legere is principal writer and host of Roulette TV, a television show about art and music. Legere has been seen in many films and television shows. She opened for David Bowie on his national Tour in 1991, was the founder of the Mp3 All Stars, is one of the top 100 most downloaded artists of the Internet, and her original song Amazing Love went Top 40. She was the subject of the CBS Sunday Morning profile when she came in second in the National Search for America's Hottest Accordionists and she is a much sought after guest for radio and television shows.

Phoebe has done hundreds of shows including Studs Terkel, National Public Radio, What Do Ya Know? Joan Rivers, A & E, Penn and Teller, The Late Show and Charlie Rose. Legere's academic appointments in the year 2003 included her appointment at Distinguished Artist in residence at the School of Visual Arfts, Computer Art MFA department, where she invented a wearable computer for blending sound and image called "The Sneakers of Samothrace: and a teaching residency at the University of Texas at Austin.

---

---

---
Note: In order to provide as much information as possible for the United States National Accordion News stories, many different sources are often researched to gather additional information and pictures to complement what has been submitted. This information is then correlated to provide the news on www.accordionusa.com in the spirit of which it is intended, which is to provide a free news service to the Accordion Community, specifically in the United Sates. If you feel any copyright has been violated please advise www.accordionusa.com and the article will be removed immediately.