---
Maddalena Belfiore Donates Collection to CIA Archives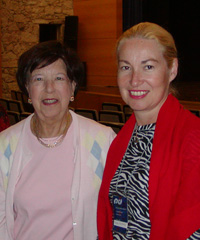 Former CIA Vice President Maddalena Belfiore has kindly donated all of her material pertaining to the CIA to the newly established CIA archives center. A Vice President of the CIA for 16 years and recipient of the CIA Merit Award, Maddalena Belfiore has donated her entire collection including CIA News Books from as early as 1954, CIA Program Books dating to 1961 and minutes and general correspondence spanning several decades. The archives of the Confédération Internationale des Accordéonistes (CIA), a member of the International Music Council (IMC-UNESCO), also received a donation of material from the New Zealand Accordion Association (NZAA), the first CIA member nation to officially make a donation. (Picutred left to right are Maddalena Belfiore and NZAA Committee member, Heather Masefield.)
The archives are housed at the Hanuritalo (Accordion House) in Ikaalinen, Finland, which is also the home of the Finnish Accordion Association, a CIA member. Many other accordion activities are centered in Ikaalinen, including the Finnish Accordion Institute, an accordion museum, an accordion factory and repair center, and the Sata-Häme Soi International Accordion Festival. With so many accordion activities in Ikaalinen, it is not surprising that even this bird checks into an accordion birdhouse located outside the Hanuritalo.
The archives will collect all materials pertaining to the CIA such as all Test Pieces, program books, information such as recordings and biographies of all CIA winners, Merit and Honored Friend award recipients, press coverage, mark sheets and results from previous competitions, minutes of General Assembly Meetings, News Books, correspondence and much more. Not only does it profile the history of the CIA, but also the important evolution of the accordion and the accordion movement in each country.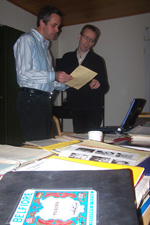 Making his second trip to Finland with material for the archives, CIA President Kevin Friedrich travelled to Ikaalinen on November 14th to16th 2005 to personally hand deliver the material from Mrs. Belfiore and the New Zealand Accordion Association, make preliminary inventory reports as well as conduct a Press conference with CIA Vice President and President of the Finnish Accordion Association, Kimmo Mattila. With the archive center creating considerable interest in Finland, the press conference attracted some of the largest newspapers in Finland which each featured stories and pictures of the work being done.
The first archive donation of many CIA Test Piece scores was made by Ernest Deffner, Inc, the parent company of Ernest Deffner Publications, commemorating the firm's own 70th anniversary. The president of the firm, Faithe Deffner, is a long time friend of the CIA and has been a United States delegate to the CIA for more than 32 years.
Anyone interested in donating their material pertaining to the CIA to the Archives is invited to do so. Former CIA contestants are invited to send items such as program books, newspaper articles from both the United States and the competition country, photopgraphs and any other material that pertains to the CIA. Donors are invited to send their material to CIA President:
Kevin Friedrich
P.O. Box 150393
Kew Gardens, NY 11415-0393

To conclude the CIA 70th Anniversary year, an official CIA Archive ribbon cutting ceremony will officially open the archives during the CIA Winter Congress meeting in Ikaalinen from February 24th to 27th 2006.


---
The Elders Bring in the Crowds in Kansas City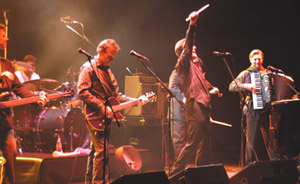 After just returning from a successful tour to Ireland, popular Kansas City based Irish Rock Group "The Elders" performed to a packed house at The Record Bar, a live music venue in the Westport area of Kansas City.

The Elders unique style of Celtic rock got it's start right here in Kansas City when lead singer Ian Byrne joined the band in 2002. Byrne is a native of Ireland but moved to Kansas City with his family in 1987. It took this Irishman living in the Midwest, his daughter's best friend and a conversation between two soccer moms, to see the potential for the band. Already an established group, adding Byrne to the lineup was the icing on the cake. Along with the other band members, Brent Hoad, Norm Dahlor, Brett Gibson, Tommy Sutherland and Steve Phillips, The Elders have played in almost every big city including Chicago, New York, Boston and Estes Park. This fall the band heads to Ireland for their third international tour.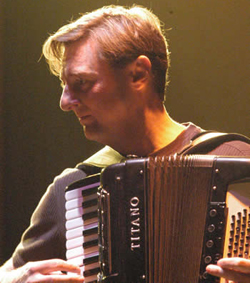 Accordionist in the group Brett Gibson made his debut with The Elders in August, 2004 and has been active performing with the group in all their shows ever since. A native of Auckland, New Zealand, Brett began playing the accordion at age 7 and at the age of 12 won his first New Zealand championship for that age category and continued to seriously play and compete into his late teens as a soloist and with duet, trio, quartet, ensemble and orchestra.

Now resident in the United States, more recently Brett can be seen playing with DescargaKC, a Latin Jazz band and now, of course, the Elders.

For further information, please visit www.eldersmusic.com


---
Dr. William Schimmel to Unveil Cyber Symphony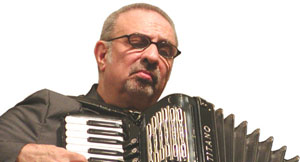 Accordionist and composer Dr. William Schimmel will release a new recording entitled: 'IN THE SHADOW - where the Symphonies of Beethoven meet the Fado Bar'.

Due to its concept, it will be available as an MP3 album - although a limited amount of autographed hard copies will be made available. It will be available for download at the end of December 2005.
Dr. Schimmel refers to this work as 'A Cyber Symphony in Six parts'. It is 53 minutes in length and the titles of the parts are as follows: 'Raga and Rondo', 'Shoo-Bert', 'In the Shadow', 'The Absinthe of Something', 'Capriccio Brasilia' and 'Reality en Rose'.

It is scored for Solo Accordion, which is played by Dr. Schimmel. The work also features the vocals and melodica of Allyssa Lamb and the assistance of Dragica Banic-Curcic on accordion.
Both Ms Lamb and Ms Banic-Curcic are recipients of the Neupauer Conservatory Order of the Shield Diploma - Ms. Banic-Curcic in 1986 and Ms. Lamb in 2001.

On November 11th, Dr. Schimmel performed the 'Sequenza 13 (Chanson)', by Luciano Berio, at Christ and St Stephen's Church in New York. Dr Schimmel studied with Luciano Berio in the 1960s at the Juilliard School and appears on an early recording of Berio's arrangements of Kurt Weill songs with singer Cathy Berberian in the newly formed Juilliard Ensemble. The RCA recording was released 30 years later in 1999. The concert was sponsored by Composers' Concordance. It's co-director Patrick Hardish has composed a number of works for Dr. Schimmel and studied composition with Schimmel in the late 1960s and early 1970s.

On Dec 9th, Dr Schimmel will perform his 'Civil War Tangos for solo accordion, dancer and interactive video'. The choreography for dance and video is by Micki Goodman. It will take place at the Graduate Center of the City University of New York.

Dr Schimmel will end 2005 and move into 2006 with performances of Alban Berg's 'Wozzeck', with the Metropolitan Opera at the Lincoln Center, New York.
For further information email: billschimmel@billschimmel.com


---
Manny Bobenrieth Performs in New York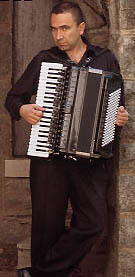 US service musicians took place in a large-scale celebration of Veterans' Day, previously known as Armistice Day, on November 11th. A large number of musicians and singers performed a program of music in Trinity Church, Wall Street.

The orchestra opened the concert with 'Fanfare for the Common Man' (Aaron Copland). Sgt. Major Manuel Bobenrieth, one of only two active duty accordionists in the U.S. Armed Forces, was featured on his own arrangement of 'Milonga del Angel', written by Astor Piazzolla.

The orchestra performed a Haydn symphony before rounding out an enjoyable afternoon concert with 'America the Beautiful'.

The perfect ending to the Veterans' Day concert culminated with service members both past and present, standing to be recognized during the Armed Forces 'Service Medley'.


---
Nutcracker Ethnic Music and Dance Show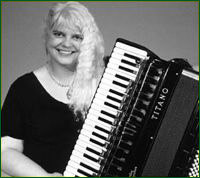 On December 16th to 18th, there are four performances of a show with the intriguing title 'THIS IS YOUR GRANDMOTHER'S NUTCRACKER!'
Accordionist Dee Langley writes: "Producing the only all-traditional Nutcracker in town, Ethnic Dance Theatre presents authentic ethnic dance and music from cultures all over the world, and ties them together with strands of the original Tchaikovsky score. Klara is delighted with Drosselmeyer's gifts of dancing dolls: Ukrainian tin soldiers, an Appalachian clogging rag doll, Austrian music box, and a Hungarian nutcracker. Twin City-based EDT Folk Orchestra provides the all-live, all-authentic music soundtrack from Tchaikovsky, Hungary, China, Egypt, Mexico, Bulgaria, Germany, Russia, and more".
The performances are on December 16th and 17th at 7.30pm, and 17th and 18th at 2pm. The venue is Concordia University, E.M. Pearson Theatre, 312 N. Hamline Ave, St. Paul, Minnesota.

For further information e-mail: info@ethnicdancetheatre.com


---
Guy Klucevsek Works on John Williams Score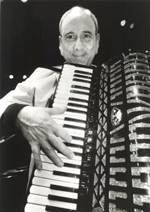 In early November accordionist Guy Klucevsek worked on the Sony Sound Stage in Los Angeles, recording as part of the orchestra for John Williams' score for Steven Spielberg's new film 'Munich'.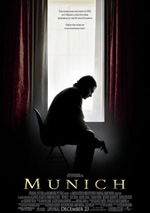 Guy played both free bass accordion and bass accordion for the sessions. 'Munich' is based on the terrorist attacks at the 1972 Olympics and the aftermath, and opens in theaters across the USA on December 26th 2005.

Guy has released 16 recordings as soloist/leader, including Polka Dots & Laser Beams and Who Stole the Polka?, which were chosen as the best recordings of 1992 by John Schaefer on the nationally-syndicated radio program New Sounds, and Transylvanian Softwear, which was cited as a 1995 Recording of Special Merit in Stereo Review.

In addition to the Munich score, You can also hear him on John Williams's score for Steven Spielberg's movie The Terminal. He has also played on Broadway with the shows Piaf, Victor/Victoria, and Fiddler on the Roof.


---
Jon Hammond is CNN Guest Anchorman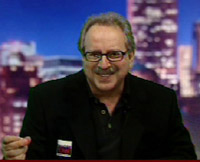 Accordionist and organist Jon Hammond was a guest presenter for CNN at a huge event in San Francisco's Golden Gate Park at Speedway Meadows. The event was a memorial function for Chet Helms, the rock promoter who is responsible for bringing Janis Joplin to San Francisco during the 1960s.
He also presented hundreds of shows over the years with very big bands including Quicksilver Messenger Service, Blue Cheer, Cold Blood, Dan Hicks & the Hotlicks, Charlatans, Sons of Champlin, Moby Grape, Country Joe and the Fish, Jefferson Airplane, and many more. Many of the bands who played for Chet were onhand to play for approximately 50,000 people. The event was broadcast over the Internet in Quicktime format.


---
Fintan Stanley Concerts in Maine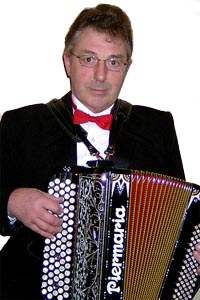 Boston-based Irish accordionist Fintan Stanley appears in concert at Cape Cod Irish Village, 512 Main Street, West Yarmouth, on November 11th and 12th, and will also appear on December 30th and 31st.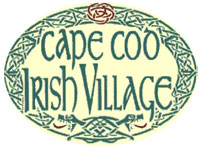 Born in County Louth in 1941, in 1955 Fintan Stanley was the first player to become an All-Ireland Champion using a Continental button accordion.

He immigrated to the USA in the 1970s, and has since performed in many European countries and Australia.


---
Bohola Concerts in the USA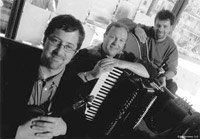 Irish-American trio Bohola, featuring Jimmy Keane on piano accordion, will perform at the following venues in December:
December 2nd, 8pm - University Theater, Washington County, Wisconsin
December 4th, 8pm - Legion Arts, 1103 3rd Street S.E.
Cedar Rapids, Iowa
December 5th, 7pm - The Station Inn, 402 12th Avenue, South
Nashville, Tennessee
December 6th, 8pm - Barking Legs Theatre, 1307 Dodds Avenue, Chattanooga, Tennessee
December 7th, 8pm - Eddie's Attic, 515-B North McDonough St, Decatur, Tennessee
December 8th, 8pm - Down Home, 300 W. Main Street, Johnson City, Tennessee
December 9th, 8pm - Carnegie Hall, 105 Church St, Lewisburg, West Virginia
December 10th, 8pm - State Theater, West Virginia Cultural Center, Charleston
December 11th - Asheville Arts Center, 308 Merrimon Avenue,
Asheville, North Carolina
December 16th, 8pm - Cuyahoga Valley National Park, 500 West Streetsboro, Boston Heights, Ohio
December 18th, 8pm - The Ark, 316 S. Main,
Ann Arbor, Michigan
December 24th, - The Midnight Special @ WFMT. This is a 'Live radio broadcast of Nollaig: A Celtic Celebration of Winter', with Bohola on "The Midnight Special", 5400 N. St. Louis, Chicago, Illinois
Bohola play a vibrant and driving yet very emotive style of Irish music, both vocal and instrumental, and are one of the leading Irish-American bands, with four CDs to their credit.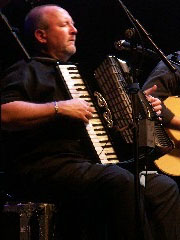 Born in London of Irish-speaking parents, Jimmy Keane's accomplishments are far reaching. The son of a sean nos (old style) singer, he is All Ireland accordion champion for five consecutive years. He is a composer and arranger of Irish music and has produced and recorded numerous albums. Many regard Keane as the premier exponent of Irish music on the piano accordion. Noted University of Limerick Professor, composer, and musician Mícheál Ó Súilleabháin praised Keane as the "savior of the piano accordion." Emusic described him as "one of the true giants of Irish traditional music of the past fifty years."
Keane has performed and recorded with some of the best musicians in Irish music over the years including Liz Carroll, Michael Flatley, Mick Moloney, Eileen Ivers, and Seamus Egan. However, it was not until he started playing with Pat Broaders and Sean Cleland that the style of Irish music that Keane plays "really started to jell and this big huge raw and powerful sound came out of nowhere," reflected Keane. "We were like a three-handed glove – instinctively darting in and out of the music as if we were "as-one" playing the same big instrument."

Keane has performed and recorded with some of the best musicians in Irish music over the years including Liz Carroll, Michael Flatley, Mick Moloney, Eileen Ivers, and Seamus Egan.

bohola's key to their sound is the interplay between the musicians and the approach they take to their music. "It is really the music that counts," states Keane. "We really listen to and respond to each other when we play – bending, twisting, and caressing the music as it flows along." Keane considers bohola fortunate to be able to perform and carry forward the traditional Irish music art form while placing their special touch to the music. "We are here to serve this great music and bring out what we feel is the best nature in the tunes and songs we play."
The Chicago Tribune wrote, "bohola plays 300-year-old jigs and reels as if they were trying to tear the house down. Keane's rippling accordion and Sean Cleland's darting fiddle play rapid, swirling melodies, while Pat Broaders accents the rhythm with his staccato bouzouki strumming. Broaders also takes the spotlight to sing plaintive ballads."
"We try to always play from the heart," said Keane, "and bring to the audience the core and the spirit of what the music we play and sing is about."
In concert, bohola perform music selections that weave in and out between tunes and songs that can continue for twenty minutes or so, ever evolving and flowing. They play tunes that range from hundred-year-old harp pieces, reels, jigs, slides, polkas and barndances to newly composed pieces in the traditional idiom. And the songs run the gamut from the ancient melodies of Ireland, to songs brought to North America by immigrants, to newly composed songs from here and abroad. All played with a freshness and subtlety of approach that is unique in Irish music today.


---
Cherish the Laides with Symphony Orchestra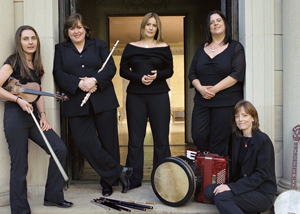 When describing Cherish the Ladies – the critics say it best…"It is simply impossible to imagine an audience that wouldn't enjoy what they do", the Boston Globe, "An astonishing array of virtuosity", the Washington Post, "Expands the annals of Irish music in America…the music is passionate, tender and rambunctious", The New York Times and for the past eighteen years, Cherish the Ladies have proven themselves worthy to live up to these accolades and in doing so have become one of the most engaging ensembles in the history of Irish music.

Comprising Joanie Madden (flute, whistles & harmony vocals), Heidi Talbot (lead vocals, bodhran). Mary Coogan (guitar, banjo, mandolin), Mirella Murray (accordion) and Roisin Dillon (fiddle), they have grown from a one-time concert concept to an Irish traditional music sensation, literally the most successful and sought-after Irish-American group in Celtic music. Organized by folklorist/musician Mick Moloney and sponsored by the Ethnic Folk Arts Center and the National Endowment for the Arts, they began as a concert series featuring the brightest lights in Irish traditional music. Taking their name from the name of a traditional Irish jig, the group initially won recognition as the first and only all-women traditional Irish band. In a relatively short time, they soon established themselves as musicians and performers without peer and have won many thousands of listeners and fans of their music. With their unique spectacular blend of virtuosi instrumental talents, beautiful vocals, captivating arrangements and stunning step dancing, this powerhouse group combines all the facets of Irish traditional culture and puts it forth in an immensely humorous and entertaining package.

The past years have seen the group traveling all over North and South America, the United Kingdom and Europe, Australia and New Zealand performing in the finest concert halls and international festivals. They are equally at home in front of a symphony orchestra, a performing arts center, a folk festival or even the White House.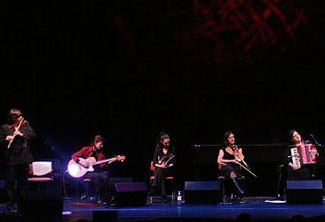 They have been named Best Musical Group of the Year by the BBC, Entertainment Group of the Year by the Irish Voice Newspaper, the Glasgow Royal Concert Hall's International Group of the Year Award at the Celtic Connections Festival in Scotland and voted the Top North American Celtic act by NPR Radio's "Thistle and Shamrock".
They have shared the stage with such noted entertainers as James Taylor, Joan Baez, Emmy Lou Harris, The Clancy Brothers, Tommy Makem, The Chieftains and dozens of symphony orchestras. The "Celtic Album", their collaboration with the Boston Pops Symphony led to a 1999 Grammy nomination.

The Ladies have recorded ten highly acclaimed albums. They recently signed a recording contract with Rounder Records and this past December, their most recent album "On Christmas Night" was released to rave reviews and was chosen as one of the top Christmas Albums of the Year by The New York Times, Washington Post, The Village Voice and many other nationally syndicated Newspapers.
Cherish the Ladies have appeared on CBS This Morning, Good Morning America, Evening at Pops, C-Span, PBS and National Public Radio in the United States and on BBC and RTE radio and television overseas. At the Summer Olympics in Atlanta, they were chosen to represent Irish music and culture at the Official Cultural Olympiad.
The girls continue to blaze forward and continue to enchant audiences worldwide. They are releasing their second Rounder Records Release "Woman of the House" in the fall of '05

Accordionist Mirella Murray grew up in Claddaghduff, near Clifden, on the north west coast of Connemara. Her father John Joe, a notable sean nós dancer, comes from Inishark Island and has a deep understanding of, and love for, traditional music. Mirella learnt the piano accordion from Mary Finn, herself a great player from the musical Finn family of Ballymote, Co. Sligo. She met up with fiddler Liz Kane from Letterfrack, and they played and learned a lot of their music together going through the Fleadh Cheoil competitions. They won the All-Ireland duet in 1995, while Mirella gained the title on the piano accordion that same year. The pair performed together for years and toured in France and in North America with Comhaltas. They formed the Hydledoodles, a short-lived band which featured at the Fiddle and Accordion festival in Shetland and returned to the Folk Festival there the following year.

Later Mirella teamed up with the great fiddle player Tola Custy from Co. Clare, since the pair have played all over Ireland and Europe on various tours and festivals. After many year of being coaxed by people they went on to make an album "Three Sunsets" which has received many rave review and was voted top five albums of 2002 by The Irish Times, they were one of the nominee's as 'Best Newcomers' by the Irish Music Magazine in 2003.

Mirella has also toured Austria with the Bumblebees; performed with harper Laoise Kelly at the International Women's Day Festival in Moscow; featured in the Galway Arts Festival 2001,2002 and 2003 with Laoise and young fiddler Michelle O'Brien; toured with various line-ups in Scandinavia, Switzerland, Spain and France; and also recorded with Laoise on the Geantraí Christmas Special 2001, TG4. From September to November 2002 Mirella joined up with the late Johnny Cunningham to perform in the theatrical production, "Peter & Wendy", winner of two OBIE Awards which Johnny composed the music and lyrics for this adaptation of J.M. Barrie's "Peter Pan".

Mirella also has a flair for teaching, and it is a credit to her musicianship that two of her pupils have gained All-Ireland titles. She has accumulated a vast store of tunes from her travels, and musicians such as Sharon Shannon, Lunasa and the Bumblebees credit her as a source for many uncommon melodies.

12/9/05 Dayton OH Schuster Ctr w/Symphony 937-228-3630
www.daytonphilharmonic.com
12/10/05 Dayton OH Schuster Ctr w/Symphony 937-228-3630
www.daytonphilharmonic.com
12/11/05 Notre Dame IN Leighton Concert Hall 574.631.2800
performingarts.nd.edu/dpacp.shtml
12/12/05 Lexington KY Kentucky Theatre, Woodsongs Old Time Radio Hour http://www.woodsongs.com/wotrh.html
12/13/05 Paducah KY Four Rivers Center 270-450-4444
www.fourriverscenter.org
12/16/05 Philadelphia PA Annenberg Center 215-898-3900
www.annenbergcenter.org
12/17/05 Columbus OH Southern Theater - Columbus, OH http://www.capa.com/columbus/events
12/18/05 Minneapolis MN Orchestra Hall 612-371-5642
www.minnesotaorchestra.org
12/20/05 Atlanta GA Symphony Hall 404-733-5000
www.atlantasymphony.org
12/21/05 Atlanta GA Symphony Hall 404-733-5000
www.atlantasymphony.org
12/22/05 Atlanta GA Symphony Hall 404-733-5000
www.atlantasymphony.org

---
Peter Soave performs in Hanoi, Vietnam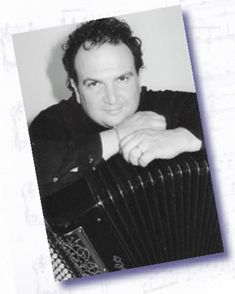 On November 3rd, concert accordionist and multi World Accordion Champion Peter Soave gave a recital in the Concert Hall of the Hanoi Conservatory. His program included music by Astor Piazzola and some his own improvisational pieces and transcriptions.
Peter Soave's playing (on both bayan and bandoneon) impressed the Hanoi audience with his tremendously refined musical taste and virtuosity, brilliant and breathtaking technical skills.

In addition to his concert performance, Peter had a meeting with teachers and students of the Accordion Department at Hanoi Conservatory.

The Accordion Department of the Hanoi Conservatory of Music in Vietnam, is the only Institution where the accordionist is able to study at a high level learning facility in Vietnam.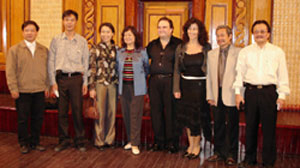 Director of the accordion department Dr. Luu Quang Minh (below left) reports that at the beginning of the 1920's of the 20th Century, together with other European music instruments, the French and western missioners introduced the accordion into Vietnam in three different ways including with catholic missionaries, military ensembles and multi-media (Films, LP Disks and Radio).

The Accordion Department of Hanoi national conservatory of music was established in 1956. Presently, there are 8 accordion teachers working in this Department and these are teachers who have studied on a graduate and postgraduate level in Russia and Germany. The annual number of students is between 35 and 40.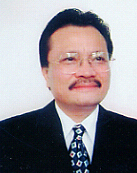 From 1956 to 1986, the accordion was very strong. Accordionists took part in many art programs on both small and large scales. Accordionists presented various kinds of performances such as: solo, duo and chamber ensembles with the participation of different musical instruments.


From 1987 to 1993, there was a decline due to the economic difficulty, expensive price of instruments, the infringement of electronic instruments, so the number of accordion students was reduced.



However, from 1994 to the present, thanks to the open policy of the government, the movement of accordion playing has been revived and has since developed up to higher professional level.

The Accordion Department of the Hanoi National Conservatory of MusicVietnam became a Voting Member of the Confédération Internationale des Accordéonistes (CIA) in 2003.

---
Note: In order to provide as much information as possible for the United States National Accordion News stories, many different sources are often researched to gather additional information and pictures to complement what has been submitted. This information is then correlated to provide the news on www.accordionusa.com in the spirit of which it is intended, which is to provide a free news service to the Accordion Community, specifically in the United Sates. If you feel any copyright has been violated please advise www.accordionusa.com and the article will be removed immediately.