Las Vegas International Accordion Convention
by J. M. Todd
---
Convention Aims at Accordion Enthusiasts
---
Celebrating a robust fifth anniversary in an otherwise flat-at-best small niche of the American musical industry, the Las Vegas International Accordion Convention will hold its annual get-together for accordion enthusiasts June 13-16 at the Las Vegas Plaza Hotel.

Founded by Paul Pasquali (left) of Accordions International (headquartered in Salt Lake City, Utah and on the web at www.AccordionInfo.com), the four-day convention is regarded as the world's largest accordion entertainment and educational event for accordion amateurs, professionals, and enthusiasts.
The event features four major evening concerts highlighting accordion-playing legends as well as other leading accordion performing artists-each concert preceded by a gala dinner, with daytime 40-plus workshops and master classes going hourly 9 to 5, lunch-hour feasting and entertainment followed by a daily discussion with an accordion legend before the cycle of more workshops, evening feasting, and concertizing begins again. Because most convention attendees travel by plane to Las Vegas, the convention is planned without the need for persons to bring their accordion.
"It's a formula that has worked well," says Pasquali who has seen his brainchild go from 200-plus attendees at the inaugural 2000 event to "looking for 600 in 2004." Who attends? "The majority are 50 and over and some come from a number of nations, but most are from nearly every state in the union who remember the great heydays of the accordion in America in the 50's and 60's. Many of them took lessons in their youth and have been looking for ways to return to something they fell in love with but had put aside when early career and parenting pressures took their time," he says.

"I suppose the opportunity for people to hear, see, and freely mingle with the world's most famous accordionists as well as other world-class accordionists is a big draw. Our surveys say people like this friendly atmosphere that makes the four-days almost a magical experience for many. There really is nothing like it in all the accordion world," Pasquali said.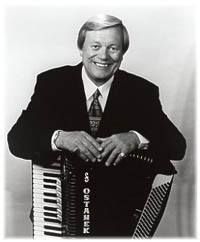 This year's big-name draws befitting the 2004 theme of "A World of Entertainment" include Art Van Damme, legendary jazz accordionist; two-time Grammy Award winner and King of the Polka Walter Ostanek from Canada; Hall of Famer Don Lipovac; accordionist-comedian Pete Barbutti; master of the bellow-shake Tony Lovello; husband-wife performing team Mario Tacca & Mary Mancini; symphony concert artist Peter Soave; bayanist Stas Venglevski; two-sisters/one-brother classical musical "K Trio"; electronic accordion virtuoso Janet Todd; award-winning Britisher Gina Brannelli; Italian accordion champion Mirco Patarini; Australian Bernadette Conlon; multi-instrumentalist Alex Meixner, and a wide range of other outstanding accordion stylists.
Workshops range from playing techniques, workshops on ethnic to classical to jazz, ABCs of playing by ear, improvisational approaches, accordion repair, dance band playing, accordion club forum, health of the accordionist, and many more. "We gear workshops to techniques and musical styles so that persons of almost any playing level can benefit. In fact, non-accordion players keep telling us they find the classes enlightening," Pasquali says.
The convention also includes exhibits of interest to amateurs and professionals, for polka fanciers, concert musicians, technicians, and non-playing fans. "This year we'll have more music publication exhibits than before and be more of a supplier to some music stores," he says. Also exhibiting will be some major Italian accordion manufacturers-Burini, Pagini, Paolo Soprani, Piermaria, Scandalli, as well as Pasquali's digital Concerto accordion that is manufactured in Italy and digitized in the U.S. for customers.
The convention gives time to an historical aspect of the accordion, also. At last year's convention was shown a newly discovered early 20th century film recording of deceased U.S. accordion icon Guido Deiro. This year's historical note is a surprise Pasquali says he is holding close to his vest.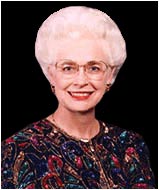 In addition, the convention annually bestows awards - an Honorary Conductor tribute to a living accordion icon, this year to Joan Cochran Sommers, director for years of a highly-regarded University of Missouri-Kansas City accordion program; a Lifetime Achievement Award to Tony Lovello for his five decades of show-business performing; awards to a young adult amateur or professional player, an inspirational teacher, and an accordion club that has contributed significantly in its area.
For the U.S. accordion community, the convention is a positive wind still blowing uphill since the age of the guitar hit in the 1960s and sent the accordion world reeling. "There's no doubt we're a positive force in the U.S. to revitalize interest in the instrument, and in the process we've discovered there's no doubt the accordion will be around for a long time," Pasquali says.
For more information, call toll free 1-800-472-1695 or click on the web to www.AccordionStars.com.

(By Jay M. Todd, a retired editor who lives in Holladay, Utah. Brian, I liked your zero-sum editorial; dead-on. If you need to call me re facts or info, 801-272-3263 or jaja64@msn.com)