---
San Francisco Based 'Celtic Crossings' Releases New CD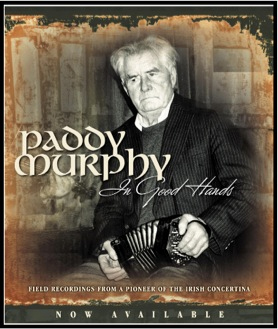 Celtic Crossings is proud to announce the recent release of its groundbreaking archive recording entitled "PADDY MURPHY In Good Hands - 'Field Recordings from a Pioneer of the Irish Concertina' (Celtic Crossings, CC2007).

Honoring the Clareman who taught his distinctive style to noted Irish concertina players Noel Hill, Gearóid Ó hAllmhuráin, Gerald Haugh, Miriam Collins and others, this memorial CD features 28 tracks of tunes and 'live' field interviews with Paddy Murphy (1913-1992) of Bealgragga, County Clare, Ireland. Rich with fascinating anecdotes and rare photos, the enclosed 28 page book reveals the origins of the Irish concertina and traces the oral history of Irish community music teachers, céilí bands, early recordings, festivals, and much more!

Influenced by the recordings of William J. Mullaly (the first Irish concertina player to record commercially during the Golden Age of Irish Music in America in the 1920s), Paddy Murphy is regarded as a founding father of modern Irish concertina music.

A native of Fiach Roe, a rural community in the musically rich heartland of West Clare, Paddy Murphy pioneered a unique system of cross-row fingering that facilitated the use of alternative scales for traditional dance tunes in keys that were largely unfamiliar to most of his peers in the 1940s and 1950s. One of the first Clare musicians to broadcast on Radio Éireann, Murphy was also a competitive pioneer of the instrument. His victory at the All Ireland Fleadh Cheoil in Cavan town in 1954 marked the first appearance of the concertina in a national music competition.

Collating a cross-section of field recordings (reel-to-reel tapes from the 1950s and cassette-based materials from the 1970s and 1980s) into one single digital recording, this CD also includes interview extracts, as well as historic photographs, and a lengthy biography of Murphy and his music.

Tracks include:
1. Reel: The Five Mile Chase/First House in Connaught/The Copper Plate
2. Reel: Sean sa Cheo
3. Jig: Kit O'Mahony's
4. Air: Coilsfield House
5. Reel: Trim the Velvet
5. Interview: Memories of the Fiach Roe Ceili Band in the 1940s
6. Set Dance: The Garden of Daisies
7. Reel: Colonel Fraser
8. Reels: The Limerick Lassies/The Ships are Sailing
9. Interview & Jig: Old German Concertinas / Paddy Fahy's Jig
10. Reels: The Flogging Reel/The Morning Star
11. Jigs: Apples in Winter/Contentment is Wealth
12. Reel: Bunker Hill
13: Hornpipes: The Laitrim Fancy/Off to California
14. Interview & Reels: Goin' on Cuaird to Hughdie's/The Teetotaler/The Skylark
15. Jig: The Frieze Breeches
16. Reels: The Chattering Magpie /The Flax in Bloom
17. Reel: The Dawn
18. Set Dance: Bonaparte's Retreat
19. Reel: The Duke of Leinster
20. Interview & Reel: A Good Dance Player/The Dublin Reel
21. Hornpipe: Sliabh na mBan
22. Reel: The Green Groves of Erin
23. Reels: The Dunmore Lassies/The Shaskeen
24. Interview: Memories of the All Ireland Fleadh Cheoil in Cavan in 1954
25. Set Dance: The Ace and Deuce of Pipering
26. Jig: The Carraroe Jig
27. Reels: My Love is in America/Hand Me Down the Tackle
28. Reels: Lawson's/Maud Miller/Cooley's Ivy Leaf/Rakish Paddy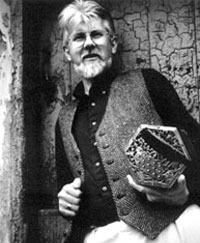 Producer Gearóid Ó hAllmhuráin is an internationally respected concertina and accordion player as well as historian and author. Since penning his first piece in 1974 for the Clare Champion - an eyewitness account of the funeral of Galway accordion legend Joe Cooley - Dr. Gearóid Ó hAllmhuráin has dedicated his career to promoting the preservation of Irish traditional music, folklife and culture. Author, ethnomusicologist, anthropologist and professional musician, he is currently the Jefferson Smurfit Corporation Professor of Irish Studies and Professor of Music at the University of Missouri - St. Louis. He is the author of the highly respected A Pocket History of Irish Traditional Music (O'Brien Press, Dublin: 1998), now in its third edition.

A recognized authority on the cultural impact of the Great Irish Famine and its resulting diaspora, Ó hAllmhuráin received his doctorate in Social Anthropology and Ethnomusicology from the Queen's University of Belfast, where he worked with the renowned European ethnomusicologist, Professor John Blacking. He has taught courses at University College Cork (Ireland), St. Francis Xavier University, Nova Scotia (Canada), the University of San Francisco, and the University Missouri - St. Louis (USA). He also presents guest lectures, performances and seminars at universities all over Europe and North America.

Full details about the CD can be found at http://www.PaddyMurphy.eu including video and audio clips as well as historical details and ordering information. For more information on this as well as other Celtic recordings and artists performing in the United States, please visit the Artist Tour Calendar at www.IrishTraditionalMusic.us or www.CelticCrossings.com, or contact Cecilia McDonnell, Celtic Crossings 'Ceol agus Cultur', P.O. Box 320596, San Francisco, CA 94132, phone: (415) 200-8622.



---
Dinner and Concert with Tony Lovello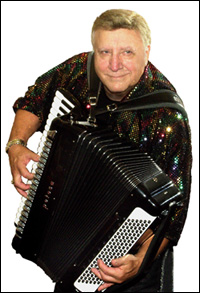 Residents of Charlotte will have the opportunity hear Tony Lovello, the recipient of five lifetime achievement awards, and formerly of The Three Suns (of Twilight Time & Peg O' My Heart Fame). Tony is bellowshaking his way into NC, for a day filled with electrifying audience connection.

Coined "King of the Bellowshake" and "Liberace of the Accordion," this showstopper will razzle and dazzle you with his exhausting pace.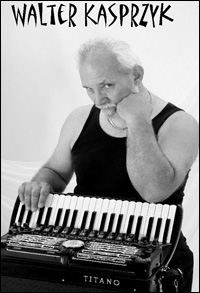 Watch him WOW the crowd by wielding his accordion like a samurai sword. His performance is nothing less than earth shattering, filled with robust zest and vigor. The performance of his signature song, "Malaguena", requires seatbelts by all!

The concert will also feature two-time winner CT State championship, and member of the world famous K-Trio Walter Kasprzyk

The Concert will take place on Sunday, Sunday, April 13th, 2008 - 2:00 - 9:00 PM at the Holiday Inn Airport Conference Center, Charlotte, NC

For more info and registration: http://www.accordions.com/seaccassoc


---
Duo Featured in 'My Record Journal' Newspaper Article
Accordionists Bob and Anita Siarkowski were recently featured in a newspaper article that profiled their passion for the accordion.

Both Anita and Bob became interested in the accordion as children and have played at many venues throughout North America, including the International Accordion Festival in Montagny, Quebec, the recent joint American Accordionists' Association (AAA) and Accordionists and Teachers Guild (ATG) festival in Washington, DC area and the AAA Magnanini Winery in upstate New York, a fundraising event where proceeds benefit talented accordion students.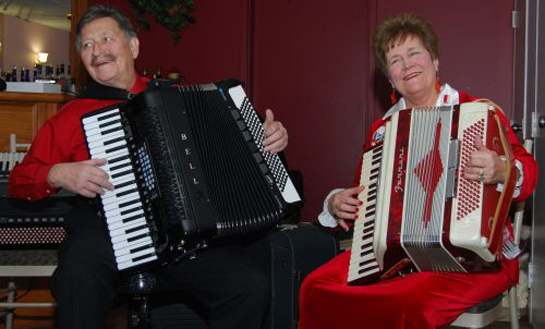 Fifty years after they first played together, they remain as energetic and passionate as ever. Both continue to teach the accordion and other instruments, including the piano.

To read the entire article, please visit:
http://www.myrecordjournal.com/site/printerFriendly.cfm?brd=2755&dept_id=592709&newsid=19328219



---
Lidia Kaminska Performs Piazzolla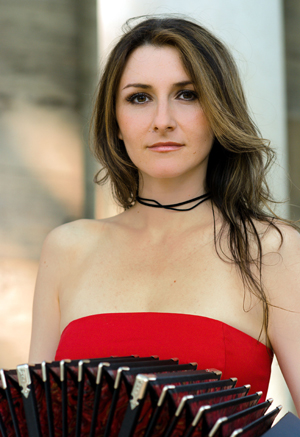 The 2007 Astral Artistic Services Winner, Lidia Kaminska performed compositions by Astor Piazzolla at the Tango on the Hill on March 8th in Kimberton Hills, PA.

The musicians included Lidia Kaminska on bandoneon, clarinetist Jose Franch-Ballester, violinist Christina Castelli and renowned pianist Pablo Zinger.

Mr. Zinger's critically acclaimed CD's include Tango Apasionado with Astor Piazzolla, Chamber Music from the South and the Grammy nominated The clarinetist with Paquito D'Rivera, Las Puertas de la Mañana (songs of Carlos Guastavino), and two albums of Carlos Suriñach.


On May 3rd, 2008, Lidia Kaminska will perform the Oblivion and the Aconcagua Concierto for Bandoneon by Astor Piazzolla with the Symphony in C Orchestra, 8:00 PM at the Rutgers-Camden Center for the Arts, Camden, NJ.

The program will include:

Rimsky-Korsakov –Capriccio Espagnol, Op. 34
Piazzolla – Aconcagua Concierto for Bandoneon (Lidia Kaminska, soloist)
Chabrier – Espana, Rhapsody for Orchestra
Piazzolla – Oblivion (Lidia Kaminska, soloist)
De Falla – The Ritual Fire Dance from El Amor Brujo
Marquez – Danzon No. 2
Ravel – Bolero
For tickets and concert information please call at 856-429-1880, or visit www.symphonyinc.org



---
Vivant! Hold CD Release Party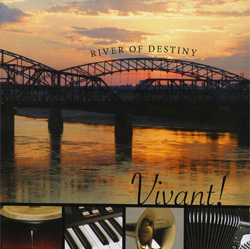 Kansas City based Vivant! held a successful CD launch Concert and Signing Party in Kansas City on March 8, 2008.

A multitalented ensemble of musicians, the member's primary musical training has been centered around the accordion, in addition to various other keyboard instruments and other acoustical and percussion instruments. The focus of the group is to share the unique versatility of the accordion and the various styles of music that are possible to produce with the instrument.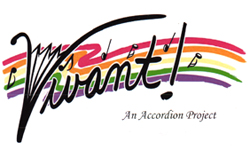 The accordionists in Vivant! all began studying the instrument at a young age. They are highly decorated musicians in both ensemble and solo performing. Most have toured professionally, and collectively they have concertized in most of the United States and in 28 countries throughout the world.

The sound of Vivant! combines the richness of the acoustic accordion and bass accordion reeds with the electronic sounds of synthesizers, trombone, and various percussion instruments. Their style combines the art of virtuoso concert accordion with jazz, pop, Latin and tango. Vivant! explores original music written for the accordion, Baroque and other classical works suitable for the instrument, as well as tango, jazz and other popular works. Above all, their music is exciting, captivating, and alive! The CD Release party program included:
River of Destiny (Karen Fremar)

Prelude & Fugue in D minor, BWV 554 (J. S. Bach)

We're All in This Together from High School Musical

Baby Elephant Walk (featuring Janne Silfverberg, trombone)

Three Tangos: Free (Fremar), Oblivion (Piazzolla), Libertango (Piazzolla)
with 4 tango dancers

I Wish (Stevie Wonder)

Time Reaction (Karen Fremar)

Tritsch-Tratsch Polka (J. Strauss)

Motown Medley (Stevie Wonder)

Jalousie (Karen Fremar/Gade)

ENCORE: Kansas City (Jerry Leiber & Mike Stoller)

Janne Silfverberg, Gail Overly, Erica VandeVoort, Karen Fremar, Julie Silfverberg, Dee Siglar and Sarrah Cantrell

For more information, and to order CD's, please visit: www.vivantsound.com



---
Paul Rudy work marks 1000th e-Sheet Publication at MFA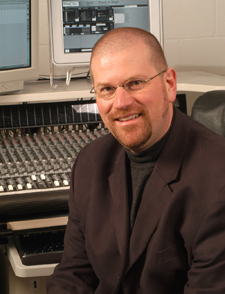 The e-Sheet music publication section of MusicForAccordion.com (MFA) is celebrating a major milestone this week, when it publishes its 1,000th piece of music.

Kansas City based Paul Rudy's new work for accordion solo 'Bennachíe', written for Joan C. Sommers, is the 1,000th piece of music published, with his work for accordion orchestra and accordion soloist 'Out of Crooked Timber' the 1,001st piece.

Bennachíe (Gaelic, pronounced Ben-ahee,) is a mountain range in the northeast of Scotland where I hiked it's most prominent peak Mither Tap with my close friend Pete Stollery. On that same trip, I climbed Ben Nevis (the highest point in the UK). Traveling through the highlands of Scotland reminded me of the alpine tundra I've spent considerable time on in the Colorado Rockies.

Bennachíe is about both of these places, Scotland and the Rockies, and the freedom I feel when toiling up mountains and at high elevations. The vistas on top of a summit are always similar: wide open 360 degree views that both remind how big the world is, and at the same time, how small (and isolated in short time spans) we are as humans. There are significant differences in vegetation and the individuality of each mountain-there is always something special to bring home from each in terms of memories and sensations. I've tried to capture those sensations here, both from the mountains themselves and from the exhilaration of climbing out of trees and onto the tundra.

Paul Rudy (1962) is a composer, writer, teacher and lifelong student and lecturer. His music, performed around the world, encompasses sounds from the cactus of the desert, the kitchen, inside, outback and to the chamber and orchestral stage. A fascination with sound has led from radio programs in London and Aspen, Colorado, to orchestral and chamber concert works to interactive, installation, and cinematic works, with, and without visuals.

In addition to being recognized by his close friends and family, Rudy has received awards from the Fulbright and Wurlitzer Foundations, Sounds Electric '07 Competition (1st Prize), Bourges Electroacoustic Music Competition, EMS (Sweden), SEAMUS, Meet the Composer, the American Composer's Forum, SCI, National Music Teacher's Association and the Missouri Music Teacher's Association.

He has done a lot of work to promote the music of living composers including curating concerts throughout South American and Europe. He lectures widely on sound in film and timbral practice in music.


He teaches at the University of Missouri at Kansas City (UMKC) and has an avid interest in bicycling, hiking, camping, and mountaineering. In 1994 he completed the Colorado Grand Slam after climbing all 54 of Colorado's 14,000 ft peaks and still hopes some day to go above 20,000 ft. Please see www.paulrudy.com for more information.

MusicForAccordion.com has developed into an extensive and popular online store containing accordion music of all levels and styles available as downloadable .pdf files, or sent as originals from the various publishers represented. Additionally, MFA has an extensive and diverse array of recordings available.

Those wishing to have their music and recordings published or distributed by MFA, should contact harleyaccordion@yahoo.com for further information.


---
2008 AAA Carrozza Fundraiser a Success
The first celebration event of the American Accordionists' Association (AAA) 70th Anniversary year was the 2008 Carmen Carrozza Scholarship Foundation Fundraiser which raises money "For the advancement of young promising Accordionists and the commissioning of new works for the Accordion."

The Carmen Carrozza Scholarship Fund was founded in the spring of 2002 at the suggestion of and through a generous donation from the American Accordionist`s Association (AAA) Presidential Advisor, Steve Stolaruk. Mr. Stolaruk presented his generous gift at a special AAA Lifetime Achievement Award banquet honoring the world renown Concert Accordionist Carmen Carrozza, which took place in New York on March 17, 2002. This was the first Lifetime Achievement Award presented by the AAA.

The purpose of the fund is to grant a music scholarship each year to a deserving young contestant who participate in the Piano Accordion division - Carmen Carrozza Scholarship Solo at the annual AAA competition.. The contestants must play one of any chosen AAA contemporary commissioned works, or any other contemporary composition written for the accordion and receive a score of 95 or above in order to be considered for a Scholarship Award. The first place winner will receive a $5,000 Scholarship. Maestro Carrozza is particularly celebrated for his brilliant world premieres of the early AAA commissioned works in the 1950's and 1960's and suggested this policy. Scholarship winners are then invited to perform in a special concert of serious contemporary music for the accordion at the City University of New York (CUNY) Graduate Center in Manhattan. This is a very special opportunity for young accordionist to gain exposure and gives them the experience of performing along side great artists such as Carmen Carrozza, Dr. Robert Young McMahan, Dr. William Schimmel, Beverly Roberts Curnow, and many others.

Mary Tokarski and Carmen Carrozza
take to the dance floor

Well known accordionist
Lenn Feldmann in concert

Christopher Gorton won first place in the Piano Accordion Virtuoso division of the 2003 AAA Festival competition in Philadelphia. In addition to this competition success, Christopher was the first recipient of the Carmen Carrozza Scholarship and was featured at the (CUNY) concert where he performed Paul Creston's Prelude and Dance, the first commissioned work presented by the AAA.

The AAA holds an annual fund raiser event to benefit The Carmen Carrozza Scholarship Fund. The event takes place at the Magnanini Winery (172 Strawridge Road, Wallkill, NY 12589) and includes an afternoon of traditional "Valtaro" music, wine tasting, multi-course dinner, family, friends and fun. The event features many artists who have donated their time and talents for this worthy cause, such as Carmen Carrozza , Mario Tacca, Dominic Karcic, Frank Toscano, Frank Carrozza, Ray Oreggio, Danny Desiderio, Beverly Roberts Curnow, Lenny Feldmann, Tony Dannon, Linda Soley Reed, Kevin Friedrich, Mary Mancini (International Vocal Artist) and many others.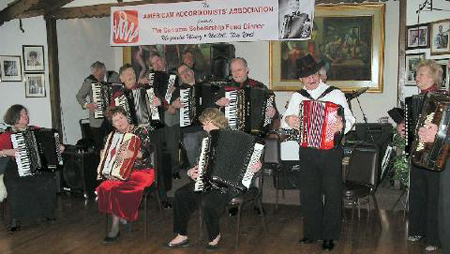 Through the efforts of the AAA and the dedication of the Carrozza Scholarship Committee, Dr. Robert Young McMahan (chairman), Mario Tacca, Linda Soley Reed, Dr. Salvatore, M. Febbraio, Dominic Karcic and Dr. Joseph A. Ciccone, the annual fund raiser event continues to draw record attendance with great success.

For more information, please visit: http://www.carmencarrozza.com



---
ATG to feature Impressive Array of Artists

The 68th Annual Accordionists and Teachers Guild, International (ATG) Competition and Festival will be held in Nashville, Tennessee, from June 12th to 15th, at the Hotel Preston at 733 Briley Parkway, Nashville.

This year's festival will feature an outstanding array of virtuoso accordionists including those from the US as well as Russia and New Zealand.

Young Hohner sponsored accordion sensation Alexander Shirunov, a recent winner of the CIA Coupe Mondiale International Competition for Piano Accordion will be one of the International guest artists. This dynamic and captivating young musician will present a concert as the featured International Guest Artist, as well as giving a Master Class. He will also be publicizing his CD titled "Absolute".

The festival will also present local accordionist from Nashville and internationally renowned recording artist and accordionist Jeff Lisenby. Jeff, a former US Champion and recent addition to the ATG Board of Directors, will be featured in concert with fellow Nashville session musicians.

Alexander Shirunov (Russia)

Jeff Lisenby (USA)

Murl Allen Sanders (USA)

Also performing at the ATG festival will be Murl Allen Sanders, a freelance musician and recording artist who has been active in the Seattle area music scene and across the United States for over twenty-five years. The Seattle Times calls him "One of the Northwest's top jazz musicians." He performs and records regularly with his own bands, as a soloist, and with numerous bands in the Northwest.

In addition to these outstanding artists, the festival will feature many activities such as workshops, concerts, the popular Festival Orchestra, various social events, and many other accordion activities of interest to everyone who likes the accordion.

For information, please contact ATG President Joan C. Sommers at: Sommersj@umkc.edu or visit www.accordions.com/atg


---
Dr. Schimmel featured in the Julliard Journal Alumni Spotlight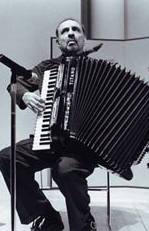 A full length article on Dr. William Schimmel and his rich, diverse musical life is the featured article in the March issue of The Juilliard Journal, a monthly newspaper that features articles and events concerning the students, faculty and alumnus of The Juilliard School.

To read this article by Jane Rubinsky titled 'William Schimmel: A Bellows-Pleated World' in its entirety please visit: www.juilliard.edu/journal - click spotlight –under Alumni News – then at the bottom of the page, click: past spotlights – Dr. Schimmel's in listed in March 2003 – which is an error – but it will take you to the article – which in actuality was March 2008.

Dr. Schimmel just completed performing in the recent production of Juno, an opera/musical by Marc Blitzstein at City Center in New York – as part of the Encore Series. It was done in a semi-staged concert format.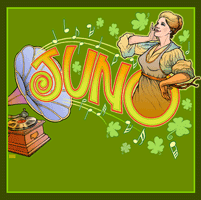 Juno was originally premiered in 1959 on Broadway and ran for a relatively short time. Perhaps Blitzstein's eclectic score was ahead of its time. Or perhaps the subject matter concerning Independence in Ireland was too controversial – or it's tragic ending. It's not a happy ending musical.

Based on Sean O'Casey's 1924 play 'Juno and The Paycock' the musical chronicles the disintegration of an Irish family in Dublin in the early 1920s during the confrontation between the Irish Republican Army and the British where a struggling mother tries heroically to hold her family together in the face of war, betrayal, and her husband's drinking.

There is talk of a revival. It has a prominent accordion part. This recent version was wonderfully received.



---
Promoting Your Accordion Services Free at AWW

The Internet is changing the way your customers are searching for services. The days of lugging out a 12 lb. telephone book to find very limited and outdated business information are coming to an end. People are still letting their fingers do the walking, but they're doing it over a computer keyboard. Below are some revealing facts from the Kelsey Group.
74% of US households use the Internet as an information source when shopping.
Approximately 45% of searches had a buying intent.
The percentage of respondents who used yellow page directories decreased from 75% to 62%.
(If you have a printed yellow page ad, it is time to consider buying a smaller ad and shifting your marketing dollars to the Internet.) The off-line Yellow Pages see the writing on the wall and are scrambling to transfer their business model to the Internet.

Businesses can no longer ignore these facts. If you want to be successful, you must have a presence where your customers are searching. Being found on the Internet is vital to the future of your business.


The accordion-yellowpages.com offers free of charge listing for all accordion businesses, teachers and for every type of service for accordionists. On the Accordion Yellow Pages site, you do not need to have a website for accordionists find you and contact you.


The search-accordion.com site is also free of charge, being a listing service for every type of accordion service, but you must have a website. Viewers of search-accordion.com can click through to your website.


Very popular is the AccordionLinks.com site where those accordion service providers with a website, can attract accordionists free of charge to their website.

All it takes is a little effort, to make sure your information on these three popular and very effective accordion sites is up to date. Your future success may well be determined by your ability to effectively adapt to the Internet. Should it be your New Year's resolution for 2008?



---
Roland powered Virtual Chordovox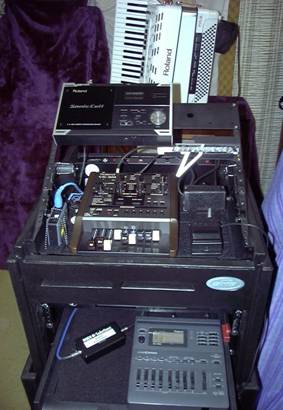 Saturday, April 12th, 2008 marks the World Premier Event featuring the first public showing of the Roland powered Virtual Chordovox hosted by the Maryland Accordion Club.

Sponsored by the Maryland Accordion Club, the clinic portion of our event lasts from 2:00pm until 3:00pm. The meeting lasts until 5:00pm, including plenty of time for Questions and Answers.

The Virtual Chordovox project is built around the VK8m Drawbar module. The Controller for the system is a Roland FR-3 model V-Accordion outfitted with Wireless MIDI as well as Wireless Audio. A Sound Canvas, Sonic Cell, and VP-550 Vocal Processor round out the performance support MIDI gear.

This event is open to the Public and will be held at the Maryland Accordion Club Meeting, Bloomsbury Community Center, 106 Bloomsbury Avenue, Catonsville, Maryland, 21228. For further information, please visit: http://www.rolandus.com/events_clinics



---
Mario Pedone Concert Activities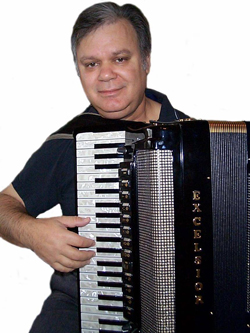 The Silicon Valley Accordion Society (SVAS) proudly presents accordionist Mario Pedone at their upcoming meeting on Sunday April 6 - 2008.

Meetings are held at Harry's Hofbrau, 390 Saratoga Avenue, San Jose, corner of Kiely. The meeting begins at 2:15 p.m. with an entrance fee of $5:00 for adults but no charge for those under 16 years.

Mario recently performed at the Chicago Accordion Club, where the following concert review was offered by Ron Grenda.

When Homer described Odysseus' travels many centuries ago, there were no accordions and there were no Mario Pedone to stir the imagination. There were only Sirens and bags of wind. Fortunately for the Chicago Accordion Club listeners, on the snowy night of February 25, 2008, things had changed.

There was an Excelsior accordion and, to provide the inspiration and stir the hearts, there was a traveler named Mario Pedone. Mario captured the audience instantly as he floated over the Seine with "Pigalle" and "Under Paris Skies." He soon left the continent by way of Holland to clog into the Windy City with the "American Wooden Shoe Polka."

With memorable expressive little bellow shakes, he made an "Unforgettable" slide down into the bassoon register. A Tejano tune, "Hey Baby Que Paso" came straight from the Lone Star State with gusto.

The world traveler took everyone along for a musical Grand Tour starting in the Eternal City with "Arrivaderci Roma." It was on to lberia for "Espagna" and the memorable lilting "Lisbon Antigua." Mario helped everyone safely board the Orient Express for Turkey and "lstanbul." lt was on to the Middle East for a little rejoicing with "Hava Nagila" before waltzing into Sweden and Russia with buttons, bellows and keys.

Mario escorted his enraptured audience down South America way to Argentina for Cardel's great tango, "Por Una Cabeza." lt was then over the Andes to Peru for "Estrellita Del Sur." When you love the World and the World loves you, sometimes you must keep on the move. Mario was starting to resemble Anthony Quinn's Grecian "Zorba" before hopping with a Venezuelan touch of precise bass work towards Prague in the Czech Republic for "Polka de la Cerveza." The "Beer Barrel Polka" really had the blues on the run.

Mario's own composition of "Waltz in D Minor" sparkled as he prepared the listeners for his exquisite bellows movement in "You Light Up My Life." His own accompanied version was a favorite with many of the ladies. "The Orange Blossom Special" then came flying down the tracks from Texas with dazzling accordion effects. "Granada" by A. Lara had the audience falling under Mario's spell and reacting with a spontaneous standing ovation. Oh, my, it was on Mario's words " Andiamo Bambini" and time for Magnante's "Waltz Allegro." The wonderful student and professor remembered his own Italian and Spanish teachers with Marabaibo with love a delicious waltz from Venezuela. He then expressed his love of James Bond movies with the hauntingly delightful "Diamonds are Forever. "

Mario Pedone was still No. 1 with Hillary, John and Barack after his primary special "Pennsylvania Polka." He had all parties embrace in a sing-a-long of "You Are My Sunshine." The dramatic and powerfully gentle art of Mario Pedone reached another plateau in '"Malaguena." The Chicago Accordion club members responded with another standing ovation for great accordionist.

Mario invited Ed Smollen to join him for truly internationally spiced version of "Tico Tico," "Flick Flack" and "Bavarian Polka in Bb." The duo received a marvelous round of applause for combining their Excelsiors and Dallapes so well.

The listeners shouted for more and Mario obliged with Pietro Deiro's "Tranquillo" and a terrific tribute to Astor Piazzolla. The stunningly beautiful concert closed with a tribute to America featuring a heartfelt "America the Beautiful, The Army, Marine, Navy and Air Force songs, and God Bless America".


---
Milwaukee Accordion Club Concert on April 28, 2008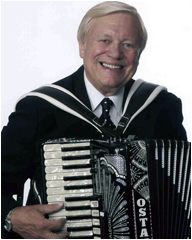 On April 28, the Milwaukee Accordion Club (MAC) will feature popular accordionist Walter Ostanek.

The MAC invites everyone to come enjoy the happy Slovenian style music of Canada's Polka King, Walter Ostanek, who will be accompanied by Mike Schneider on second accordion and John Kreiter on drums when they host their monthly gathering at the Root River, 7220 W. Rawson Avenue, Franklin, WI.

Pre-meeting entertainment will be provided by the Johnny Matt Trio from Chicago, with tickets costing $5.00 for members and $10.00 for non-members.



---
Minnesota Polka Festival
The annual Minnesota State Polka Festival took place from March 28th to 30th in Hugo, Minnesota. The festival featured three days of polka music and dancing.

Featured artists included Squeeze Box, Wendinger Band, Old School, Eddie Blazonczyk's Versatones, The Dobosenski Brothers, the Dolina Polish Folk Dancers, and The Cavaliers.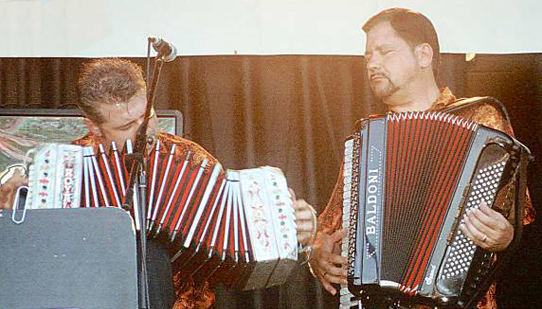 For further information e-mail: mossak@popp.net


---
AAA Master Class and Concert Series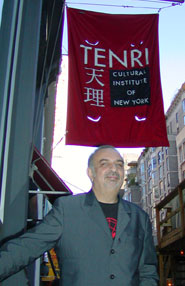 The American Accordionists' Association proudly announces its 14th annual Master Class and Concert Series titled "The Last Frontier" to be held July 25-27, 2008 at the Tenri Cultural Institute in New York city, located at 43A West 13th Street, between 5th and 6th Ave.

Part of the exciting exciting AAA 70th Anniversary Celebrations, the three day event "The Last Frontier" will feature daily Master Classes at 3:00 PM and Concerts at 7:00 PM, all moderated by Dr. William Schimmel.

Pricing is as follows:

$20.00 per master class
Those who wish to play, should contact Dr. Schimmel
$25.00 per concert
$40.00 per entire day - includes master class and concert
$110.00 per entire weekend - includes three master classes and three concerts
Reservations and information: 212-876-0827 or you can e-mail: billschimmel@billschimmel.com or please visit www.ameraccord.com



---
Joan Sommers writes 250th CD Review for Accordions Worldwide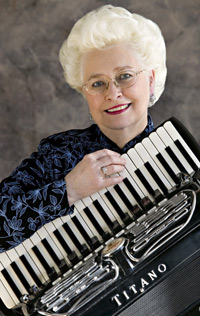 Now in its twelfth year, Accordions Worldwide began its popular CD Review section back on 4 July 1997 when Tania Lukic-Marx started an impressive seven year run producing 163 CD Reviews. As she transitioned out of her role as the exclusive CD Reviewer, Tania was joined by Paolo Picchio in 2003, Joan Cochran Sommers in 2004, and more recently Alessandro Mugnoz and Renato Belardinelli in 2006.

The CD Review writers have covered a diverse range of musical genres from some of the most well known accordion artists in the world, as well as a cross section of other artists performing classical, original, pop, folk music, ensemble, orchestral and chamber music.

This milestone 250th CD Review by renowned accordionist, teacher, arranger and conductor Joan C. Sommers, retired professor of accordion at the University of Missouri - Kansas City (UMKC) features a new CD 'Accordion Chamber' by Norwegian accordionist Jon Faukstadt performing with an array of other musicians.

This permanent archive of CD Reviews serves as a valuable resource for accordionists searching for accordion recordings, and added to on a regular basis as new recordings are submitted.

For a full listing of all CD reviews, please visit: www.accordions.com/index/art/cd_reviews.shtml


---
Follow the Accordion Man!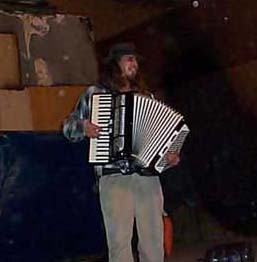 The Northwest's favorite accordion wielding troubadour, Jason Webley, is making a mad dash across the Pacific Northwest mid-April.

Teaming up with friends Vermillion Lies, the world-traveling song-spinner is appearing in Washington and Oregon between gigs in Mexico City (where he is collaborating with Mexican pop-star Ximena Sarinana) and Norilsk (the only city in the world with a population of over 100,000 above the arctic circle, located in Northern Siberia.)

Webley is described by the Seattle Times as "one of Seattle's most talented musicians, a singer-songwriter with a rare gift for crafting timeless songs that approach Waits and Leonard Cohen territory."

Best known for bellowing out apocalyptic dirges in a sandpaper baritone to the accompaniment of his trademark accordion and the stomping of his feet, Webley's concerts are a smorgasbord of entertainment. With songs ranging from heart-wrenchingly beautiful to perhaps childishly simple, his music has been described by some as "bi-polar." One minute bombastic and raucous, Webley will suddenly set down his squeezebox to play an introspective ballad on guitar or piano, or to bang out a beat with a plastic vodka bottle full of coins he has collected around the world. Sometimes he will stop the music entirely to simply tell a spiraling labyrinth of story from his many travels.

But what makes Webley's shows truly unique, and keeps people from Moscow to Sydney inviting him back, is the amount of involvement he inspires in his audience. Fans have come to expect an evening of eclectic, poetic music interwoven with occasional games and theatrics, all filled with plenty of opportunities to join in on the fun.

"Almost every show ends with the entire audience throwing their arms around each other, swaying back and forth and singing at the top of their lungs," Webley explains.

Originally a street performer, Webley has gone on to build a cult following around the world. In addition to a relentless touring schedule at home, he has played numerous times in Europe, Australia and Russia (where he is something of a minor celebrity, his most recent Moscow appearances attracting over a thousand concert-goers).

Webley has just released his fifth full-length album, "The Cost of Living" on his own independent Eleven Records label. He has recently shared the stage with Regina Spektor, Devotchka, the Avett Brothers, Architecture in Helsinki and his good friends and collaborators, The Dresden Dolls. In Seattle, he made headlines several years ago when he was arrested at Bumbershoot for leading a mob of fans into the International Fountain

On all dates, Webley is joined by Vermillion Lies - a song writing duo comprised of real-life sisters Zoe and Kim Boekbinder from Oakland, CA. Featuring such diverse instrumentation as a typewriter and a barbecue grill, the sisters are touring to support their new CD "What's In the Box?"

April Concerts are as follows:
April 4th, 12.30 PM - Teatro Carlos Lazo, University, Mexico City

April 4th, 10 PM - Pasagüero, Motolinía 33 Col, Centro Histórico, Mexico City

April 5th - San Diablo Av., Revolucion 1331, Tlacopac San Angel, Mexico City

April 6th, 12.30 PM - performance with ballet company,
Teatro Miguel Coverrubias, Centro Cultural Universitario, Mexico City

April 11th, 6 PM - Downhill House, Central District, Seattle, Washington

April 18th, 7.30 PM - Fremont Abbey Arts Center, Seattle

April 19th - details to be announced - Portland, Oregon

April 20th, 8.30 PM - WOW Hall, 291 West 8th Ave, Portland, Oregon
For more information visit www.jasonwebley.com or e-mail: jason@jasonwebley.com


---
They Might Be Giants To Perform in New York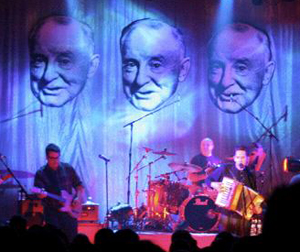 Alternative rock legends and Grammy winners 'They Might Be Giants', accordionist John Linnell and guitarist John Flansburgh will appear in concert in New York. Formed as a duo in 1982, 'They Might Be Giants' enjoyed an amazing run of breakthrough videos on MTV in the late 80s and early 90s.

Their album 'Flood' was a best seller. The duo expanded to a five piece band, and developed a reputation as a "must see" live show.

In the late 1990s the band began expanding their horizons into television, movies, and the Internet, notably contributing the opening theme to an 'Austin Powers' movie, 'The Daily Show with Jon Stewart', and the Grammy winning song 'Boss of Me' for 'Malcolm in the Middle'.


April Shows include:
19 April 2008, 8:00 PM - The Egg
Albany, New York 12220 - Family show 3.00 PM
20 April 2008, 1:00 PM and 4:30 PM - Town Hall (Family show)
New York, New York, 123 West 43rd Street
(between 6th Avenue & Broadway)


---
Django Celebration in June
Django in June is New England's premier occasion to celebrate, study and just plain enjoy the musical tradition unwittingly launched in France some 75 years ago by Django Reinhardt, now known by many as "Gypsy jazz."

In 2008, the event will be held between June 10th and 15th on the campus of Smith College in beautiful Northampton, MA.

The accordion has a long and interesting association with Gypsy jazz. Django's first gigs as a child-professional were as an accompanist for accordionists playing French Musette in rough and tumble dance clubs of working-class Paris.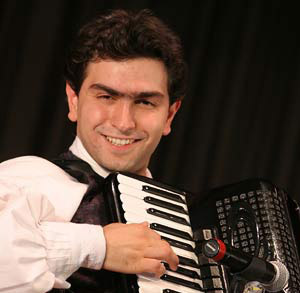 Vladimir Mollov, who rejoins the 'Django in June' staff to work specifically with accordionists. A native of Bulgaria, "Vlado" was born into a family of wedding musicians and began studying the accordion at age seven. At age 13 he placed 4th in an international accordion competition held in Vladivistok, Russia. Throughout his teens he was to either win or rank among the top contestants at a series of such competitions in Europe, winning accolades and awards for his playing of both folk music and jazz. For more on Vlado, visit his myspace page: http://www.myspace.com/vladimirmollov

In 2008, Django Camp will get started after dinner on Tuesday, June 10th and wrap up midday on Sunday the 15th. Wednesday through Saturday, the day will be broken into four time periods: one in the morning, two in the afternoon, and one in the evening, each devoted to jamming, study or performance. Meals will be offered in one of the dining halls on the Smith campus, providing good, easy, affordable fare and a great opportunity for more informal time with fellow campers and staff. There will be jamming before, in between, in the midst of, and afterwards.

The instructional program is built around (but not limited to) a core repertoire of tunes that provide a foundation for jamming and learning across instruments and levels of experience. Whether the focus is improvisation, idiomatic licks, technique or accompaniment, the instructors will, whenever possible, use these tunes to demonstrate and explore the topic at hand.

Both newcomers to the style and experienced players will be accommodated, and classes will be divided between those with mixed instrumentation and those that are instrument-specific, including guitar, violin, mandolin, accordion and bass. Some sessions will be organized as presentations for a larger group, while others will be designated for individual or small group coaching. In addition to formal instruction, camp days will be scheduled with plenty of time for informal guidance from the artists on our staff during the camp time frame.

The Django in June website, www.djangoinjune.com provides lead sheets and .mp3's of the tunes that form a basis of the curriculum that will be used for the course as well as full registration information.



---
Tony Lovello on TV
Accordionist Tony Lovello, known as "The Liberace of the Accordion" was featured on WFAA-TV during his recent appearance at the NAA convention in Richardson, Texas. To access the video clip, click on the following link:

http://www.wfaa.com/video/mojo-index.html?nvid=227141

Tony wishes to assure his fans that he is not retiring from touring or performing. This appearance may have been his "last Texas tour," but he and his accordion will return to visit his many wonderful friends.

Kindly direct all questions, comments, or booking inquiries re Tony Lovello to his personal manager: Donna Maria Regis, regisdonna@yahoo.com or phone (603) 425-1825.


---
Note: In order to provide as much information as possible for the United States National Accordion News stories, many different sources are often researched to gather additional information and pictures to complement what has been submitted. This information is then correlated to provide the news on www.accordionusa.com in the spirit of which it is intended, which is to provide a free news service to the Accordion Community, specifically in the United Sates. If you feel any copyright has been violated please advise www.accordionusa.com and the article will be removed immediately.