---
Al Monte Passes Away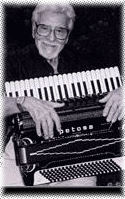 The Arizona Accordion Club announces the sad lost of their founding member Al Monte, aged 90. Al passed away at his home on July 3, 2007 at 5:00 P.M. with his daughters Marlene and Betty at his side. He had been in failing health for quite sometime.

Al founded the AAC back on July 27, 1996 with just a handful of interested people and built the club to what it is now. He remained president until June 11, 2007. He knew that his health was failing and being president of the club was getting to be just too much work for him.

The location for the viewing, funeral and burial services are at one location:

Queen of Heaven Cemetery
1562 E. Baseline Road
Mesa, Arizona (Located between Stapley and Gilbert Road on the North side of Baseline. Baseline Road is just south of US 60.)

Viewing will be: Monday 9 July, 2007 from 2-8 P.M.
Funeral and burial will be: Tuesday 10 July at 10:00 A.M.

There will be a gathering following the funeral at:

La Stalla Cucina Rustica (480.855.9990)
68 W. Buffalo Street in Historic Downtown Chandler
1-Block South of Chandler Boulevard
1-Block West of Arizona Avenue
Across the Street from the San Marcos Golf Resort

The family suggests that you dress comfortably due to the current temperatures. The family also asks that in lieu of flowers, a contribution (tax deductible) can be made to the Arizona Accordion Club c/o The Jean Monte Scholarship Fund.If you wish to make any contributions to Al Monti, you may do so to either of the following:

Arizona Accordion Club
631 West Rosemonte Drive
Phoenix, AZ 85027


Sojourn Care Hospice
7975 N. Hayden Road, Suite A205
Scottsdale, AZ 85258


For personal correspondence:
The Family of Al Monte
109 E. Evelyn Lane
Tempe, AZ 85284


---
Ludovic Beier Concerts in the USA and Canada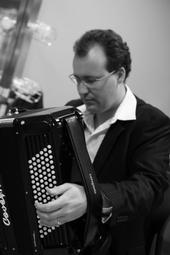 French jazz accordionist Ludovic Beier has several concert dates coming along, and has recently released a new CD 'Chilltimes'. Ludovic won the Prix Gus Viseur in 2005, and has performed with many top jazz musicians including accordionist Ken Peplowski, guitarists Birelli Legrene and Martin Taylor, and clarinet legend Buddy de Franco.
July 28th, 8 PM - Lowell, Massachusetts, USA
July 29th, 8 PM - Lowell, Massachusetts, USA
August 1st, 8 PM - Django Concert, Rose Hall, New York
August 2nd, 8 PM - Regatta Bar, Boston
August 4th, 8 PM - Mr. Hood Festival, Portland, Oregon
August 30th, 8 PM - Festival de Montmagny, Quebec, Canada

---
6 CD Complete Recorded Works of Pietro Deiro Released
US Concert accordionist announces that this monumental 6-CD anthology was produced to commemorate the 100th Anniversary of Pietro Deiro's immigration to the United States. Pietro Deiro arrived at Ellis Island in the Port of New York on September 21, 1907, on the steamship S. S. La Savoie sailing from Havre, France, and began playing professionally in Seattle within a year. The accordion world has never been the same since.

This is a truly magnificent CD anthology: six compact discs of 124 original recordings played by the "Daddy" of the Accordion from his 78 RPM records. These historic recordings—arranged in chronological order dating from 1914 until 1950—offer a priceless glimpse into the early days of the "Golden Age of the Accordion."


This important 6-CD release, which I believe will be eagerly welcomed by accordion lovers everywhere, could not have been accomplished without the selfless cooperation and generosity of the curators of phonograph libraries from three nations—Italy, Sweden and the United States.

Most of the tracks (112) are solos by Pietro, including 17 of his own original compositions:
Pietro's Return (released in 1914 and 1937)
Tranquillo Overture (1914 and 1915)
Verona Waltz (1915)
Trieste Overture (1916)
San Francisco Souvenir March (1917)
Heart's Echoes Serenade (Mimicri) (1917)
Dora Mazurka (1927)
Abundance Waltz (1930)
April Smiles Waltz (1930)
The Accordionist March (1930)
Prior Accordion Club March (1930)
Vivacity Polka (1930)
Elvira Waltz (1937)
Who'll Serenade You (1937) (composed with El Vera Collins)
Quick Silver (1941)
Chanticleer (1941)
Militare Overture (1950)

Seven tracks are duets with: Pietro's elder brother Guido: I Love Her, Oh! Oh! Oh! (1914), Pietro's student Frank Gaviani: Accordionette and Accordionola (1931), Pietro's colleague Mindie Cere: Pietro's Return March, Tranquillo Overture, Mancito Paso Doble, and the Romeo and Juliet Overture (1941). These four duets with Mindie Cere (and two solos by Pietro: Quick Silver and Chanticleer) were recorded during a live concert at the Manhattan Center in New York City on May 11, 1941, and never released until now!

It is especially exciting to hear the enthusiastic audience applause and appreciation for Pietro, who during this time was at the height of his fame and practically worshiped by admirers as the "Daddy" of the Accordion, as evidenced from his devoted accordion students who purchased plaster busts of their esteemed teacher which they reverently placed on their desks for inspiration, as a serious piano student might place on his piano a bust of Beethoven or Chopin.

Besides the eight duets listed above, four other tracks were recorded with other musicians: (1) Cavalleria Rusticana, (2) El Choclo, (3) Parlami d'Amore Mariu, and (4) La Cumparsita. The first—Cavalleria Rusticana (issued in 1916)—is performed with an accordion quartet: Pietro Deiro on piano-accordion with the Marconi Brothers (Victor, Valentino and Ernesto) on button-accordions. The next three pieces (issued in 1931 and 1934) feature, along with Pietro, a second accordionist (probably Frank Gaviani on a bass or cello accordion), a violinist (probably Alfred d'Auberge), a vibraphonist, and a musician playing maracas.

I found it especially fascinating listening to Pietro performing two very different solo versions of Tranquillo Overture on CD No. 2. The first version was released in 1914 and the second in 1915. It is interesting to discover how the piece evolved from 1914 to 1915 as Pietro's compositional skills developed. Tranquillo Overture appears again on CD 6 in the 1941 duet arrangement with Mindie Cere; each recording is unique.

A music lover today must realize that the science of recording and playing back music in the 1910s and 1920s was imprecise at best. The recording and playback equipment had limited frequency and dynamic range, and the record discs were easily scratched, but contemporary music lovers of that era accepted the limitations of their victrolas and gramophones and enjoyed playing their cylinders and records regardless.


We must also adopt this attitude if we are to fully appreciate these priceless recordings on this 6-disc CD set. We cannot expect to hear the high quality audio we are used to hearing today. These records were recorded even before the age of "Hi-Fidelity." Although modern digital technology was used to remove most of the scratches and hisses on these records, some scratches and hisses remain, but they are tolerable, to me at least. In any case a listener can compensate by decreasing the level of the treble tone control on his/her stereo amplifier.

If I close my eyes I can pretend that I'm living back in the Roaring Twenties, entertaining my sweetheart on a parlor sofa in a decorated living room. I crank up my state-of-the-art "His Master's Voice" Victor Talking Machine, and play these records which I might have purchased from Pietro himself when he traveled through town and performed at our neighborhood vaudeville theater!

To summarize: I was thrilled to listen to this comprehensive compilation of Pietro Deiro's 78 RPM recordings—L'abilità artistica di Pietro Deiro—and I think you will also be thrilled. My congratulations to Bella Musica, Roma for releasing these historic treasures by the "Daddy" of the Accordion. I believe this 6-CD set will truly be a treasured addition to the library of any discriminating connoiseur of accordion and early twentieth-century popular music.

CD at a Glance:
Title: The Artistry of Pietro Deiro/The "Daddy" of the Accordion/Original Recordings from 78 RPM Records
Six Compact Disc Set
124 tracks
Total Time: 6 hours, 25 minutes, 42 seconds
Includes 12-page printed CD booklet (Track listings in English, Biographical Notes in Italian)
Label: Bella Musica, Roma
Released 2007
Imported from Italy
To read more about this 6-CD Anthology, see complete track listings, listen to sound files, see photos, and order this item, go to:

http://stores.ebay.com/The-Classical-Free-Reed-Inc


---
Mario Pedone to Appear in Massachusetts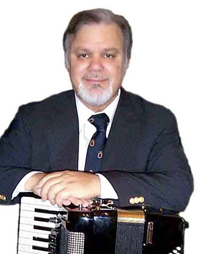 The Massachusetts Accordion Association, Inc. - announces a MAAA special concert featuring Mario Pedone on Sunday July 15, 2007 at 1:00 PM at the Dolphin Seafood Restaurant, Natick. MA.

Mario has performed at Sweden's famous Ransater Accordion Festival, the National Accordion Association and the Las Vegas International Accordion Conventions. He has trained under the guidance of Miguel Casas Augé, conductor of the Valencia Symphony Orchestra, and Professor Roberto Ruscitti, a renowned classical Accordionist. Mario graduated Cum Laude from the Academia De Accordion Smith with the degree of "Professor Of Accordion".

The MAAA proudly announces Mario's concert event in support of the Massachusetts Accordion Association. His renditions of Tangos, Waltzes and Schottisches will astound you! CD's available for purchase.

The event is planned to be televised - limited seating. Reservation suggested - call 508-655-0669 or you may visit www.MAaccordion.com for further details and directions.


---
A Weekend of Questionable, Useless & Far Fetched Information?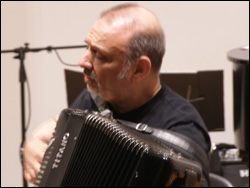 The 2007 American Accordionists' Association Master Class and Concert Series moderated by Dr. William Schimmel is entitled HOGUS/BOGUS - A WEEKEND OF QUESTIONABLE, USELESS AND FAR FETCHED INFORMATION and will be held from JULY 27-29, 2007.

The accordion has two reputations: A REAL ONE - and A BOGUS ONE. The real one is the one that we accordionists are all aware of - through our festivals, contests and fellowship among fellow accordionists. WE KNOW WHAT IT CAN DO! THE BOGUS ONE is the one that all of you out there know - the fact that the accordion can play Lady of Spain by itself (complete with bellows shake) - or in the midst of a classical or rock concert half of you in the audience are yearning to get back to your roots, screaming for polkas, helgatos, jigs and clogs complete with beer and urinal tents - ONE MAN'S REAL/ANOTHER MAN'S BOGUS (Marry, Sir, nose painting, sleep and urine - Macbeth -Act II scene III - Shakespeare).

Here are some starting points:
The Accordion as Magic Square:
Dr. Robert Young McMahan, an avid 12 tone composer, will present a much needed lecture that shows all of the "serial" aspects of the accordion - from original and retrograde bellowing to reed switching and dynamic control -
All within the dodecaphonic framework - including the chrome trimming on the grille.

A Culture if Mis-spelling and Mis-information:
Why can't Leonard Bernstien put accordeen stection in the New York City Sympathy?
Lenny is dead, in case you didn't know. Find out the real reason for no accordeen stections and learn to turn your own juicy blunders and misinformed declamations into culture - and liking it - without even having to go back to night school.

Delight in a Bogus rendition of Alexander Nevsky
Only 10 minutes long - no film - no social fuss - NO Stalin!
Carmina Burana meets the Kama Sutra in Karmina Sutrana - AND - Ben Whore!
A method book romp - from old home study courses that promise the "healing power of the accordion"
to transcriptions of Hanon, Czerney and Cramer - designed to lubricate your joints and get those fingers flying to the point of - well, thank God that the accordion came a bit after Robert Schumann.
Did the great American composer, Roger Sessions write for the accordion? Absolutely not - but thrill to the performance of his first sonata.
What about the myth of the free bass accordion? You know - unlimited possibilities. Does it go way back? Or did Richard Pryor start it?
And the Stradella bass "illusion"- certainly good enough for us - or do we need a new cultural revolution that destroys every one in or out of sight? And/or a new work: The Destruction of the World, by Mee - O?!
Can the accordion "de-camp" Broadway? We think it can - with new renditions of Fiorello, Pajama Game (Pajama Party), West Side Story (6th and Pike) and Fiddler. Using the process of Musical Reality, Dr.Schimmel will demonstrate how Broadway should be - UNBOUND and dominated with THE BUILT IN IRONIC DUALITY - and nothing over twelve minutes. Quick, and yer out! More time to get to Olive Garden for breadsticks and pasta and Leo Lindy's for cheese cake!
EVOLUTION IN THE REALM OF PERMANENT TRANSITION - appearing!/gone!/re-appearing!
And…. living with the discomfort of its "buzz": self-obliteration, "bogus suicide" and "being over there".
AND: Paul Stein as Rabbi Rabbitt singing and playing in Yiddish - yes playing in Yiddish! My Yiddisha Accordion! - also: Topical Squeeze - sucking the juice out of accordion-political satire.
Will Holshouser and Bach Shock - Morning (broken) becomes electroshock - Bach/Musette/Cat Stevens.
Sospeso's Kirk Noreen's The Magician - Ken Laufer's Every Piece Ever Written (in five minutes)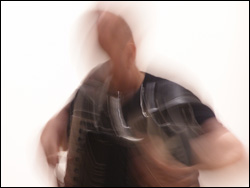 plus... The K Duo -Magic! - Dr. Neupauer's Magic Fingers - Ray Rue's Groucho's Back - Marni Rice's All the World's a Stage and We are Stooges - Alexander's Rag of Ecstasy/ The Mark of Cain by King of Ragtime Dr. Mark Birnbaum - Rembrants by ranter Rembert Block -Indi-trio Balcones Fault - Scriabin's White Funeral (a black mass alternative), Ethnomusicologist Maria Sonevytsky 's Ukrainian Diasopora in Argentina - Godfrey and Lorraine with their ontological "7" (glad it's not "13") - Rita Davidson performing "real" and "bogus " Eugene Ettore - Kamala Sankaram continuing her Indo-Noir music and video works a well as her psychordion lectures - Russian bass, Walter Gerasimonicz, singing and playing Old Man River and American Spirituals - standup artist Lenny Feldman performing Pink Floyd - Benjamin Ickies showing the virtuosity of punk - composer David Stoler who tunes pianos for celebrities -Liam Robinson who enjoys smashing precious China - Chinese artist Vivian Chou - David First who specializes in drones and "Notekillers" - AussieRocker Serge Stanley - an Israeli groove by Uri Shardin - Croation flavors by Dragica Banic-Curcic and her 10 year old son, Stefan - digital flutist Lee McClure, one of the starters of modernism goes eclectic, hence "Eclectix" - German bluesmann Walter Kuhr - actress Kathleen Tipton who has hosted, acted, sang and lectured with us for more than a decade - cyber-artist Rachid Eladlouni from Morrocco - Branding expert, accordionist and Cajun singer Cristina Speligene - singer/melodica /glockenspiel/Fado artist Allyssa Lamb - AAA commissioned works by Robert Baska and Joel Brickman and the irreverent, useful and far-fetched Brian Dewan.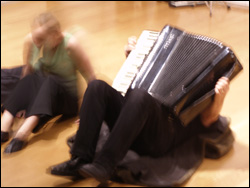 Eminent choreographer, director, video artist and fitness expert Micki Goodman will present a new work as well as a lecture on what's "real" and "bogus" in the world of fitness. Canon Law, based upon the Catholic Mass and Creole culture will feature Dr. Schimmel's reality dimension music.
Dr. William Schimmel will present a Collary and Theorum depicting accordio - velocity in time, space and high school. He will also cover: The Genius of Sloth; Chanta, meaning "line shooting" or "BS" and an analysis of Borges' own "REAL AND BOGUS" reputation and how it applies to the accordion -much inspired by the story by V.S. Naipal: Borges and the Bogus Past.
Dr.Schimmel will close the weekend with a demonstration of the "proper smirk" mandatory for all artists, living and dead. And yes, he will be wearing wing tips, fedora and rather natty tweeds (weather pending).
THE ACCORDION HAS COME FAR! LET'S FETCH IT BACK! TO IT'S HOGUS ROOTS!

The event will take place at:

THE TENRI CULTURAL INSTITUTE OF NEW YORK
43A WEST 13TH ST. (between 5th and 6th Ave.)
New York City
July 27-29, 2007

Master Classes at 3:00 PM Concerts at 7:00 PM

$20 per master class - THOSE WHO WISH TO PLAY, CONTACT DR. SCHIMMEL
$25 per concert
$40 per entire day - includes master class and concert
$110 per entire weekend - includes three master classes and three concerts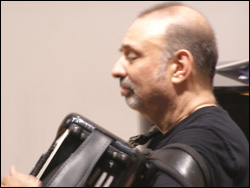 Each afternoon workshop will feature up to five performers who wish to receive advise, criticism and tools for improvement from the presenters, the audience and Dr. Schimmel. Reserve a place early.

Those wishing to play or needing further information are requested to contact Dr. Schimmel -212-876-0827. For further information e-mail: billschimmel@billschimmel.com or visit www.ameraccord.com


---
US Candidates Selected for Coupe Mondiale in Washington, DC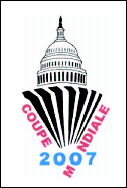 Final preparations for the 60th Anniversary Confédération Internationale Des Accordéonistes (CIA) Coupe Mondiale in Alexandria, VA (Washington DC) from August 13-18, 2007 are now underway.

The Coupe Mondiale, the 60th Anniversary of this International World Accordion Championships will be held in six different categories, including the Coupe Mondiale International Competition for Accordion Soloists, the Junior Coupe Mondiale, the International Competition for Virtuoso Entertainment Music (both Senior and Junior), the International Competition for Piano Accordion and the International Competition for Ensemble Music which includes either multiple accordionists or accordion with other instruments.

The USA has announced its representatives from both the American Accordionists Association and the Accordionists and Teachers Guild, International.

Contestants are as follows:

Junior Coupe Mondiale
Samatha Jarquio (USA-ATG)

Junior International Competition for Virtuoso Entertainment Music
Samatha Jarquio (USA-ATG)
Anthony Falco (USA-AAA)
John Maceo (USA-AAA)
Sam Thomas (USA-AAA)

International Competition for Piano Accordion
Sam Thomas (USA-AAA)
Christopher Gorton (USA-AAA)

International Competition for Chamber-Ensemble Music
Lidia Kaminska (accordion) and Doug O'Connor (Sax)
(NB: Lidia, although lives in the United States, she will be entering representing her native Poland, however with many fans in the United States where she resides, she is sure to have a keen following in the competition.)

The event will include these CIA competitions, the Maddalena Belfiore International Competition for Female Accordionists, the AAA/ATG festival competitions, concerts at both the competition venue as well as the famed Kennedy Center for the Performing Arts, displays and trade show exhibits, historical exhibits, concerts, a Gala 60th Anniversary banquet, jam sessions in the various hotel lounges and the much anticipated World Accordion Orchestra under the direction of Joan C. Sommers.

For complete information, timetable, ticket ordering and more, please visit www.accordions.com/coupeusa

---
Victor Prieto Trio in New York City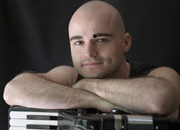 The Victor Prieto Trio is returning with all new material at La Lanterna, Bar next door on Saturday July 7, 2007. There will be two sets, one at 9:00 PM and the other at 11:15 PM The trio features Victor Prieto on accordion, Carlo DeRosa on bass and Vince Cherico on drums.

La Lanterna, Bar next door is located at 129 MacDougal Street, New York, NY. For more information, please visit www.victorprieto.net


---
C. J. Chenier and the Red Hot Louisiana Band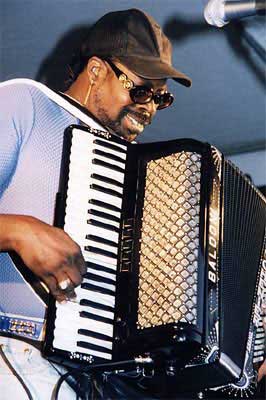 CJ Chenier and Red Hot Louisiana Band performed live at Amoeba Music-Hollywood
in a free show on Monday June 25, 2007.
Aspirants to the zydeco throne vacated by Clifton Chenier's death in 1987 are many but Clifton's son CJ may well be the true royal successor. He lets the blues and funk rip like a strong wind off the Gulf." - Downbeat.
His latest CD "The Desperate Kingdom of Love" is out now on World Village Records.
In the autumn of 2005, just prior to recording this album, the delta region of the United States was leveled by two vicious hurricanes. These killer storms decimated much of Louisiana and large sections of CJ Chenier's hometown of Port Arthur, Texas.
As much of the new material for The Desperate Kingdom of Love was composed during the aftermath, it is understandable that the overall tone is darker than is typical of his previous work. Using Bob Dylan's collaboration with The Band as a model, CJ called in The Tarbox Ramblers and session pianist Joe Deleault. Inspired by Rudy Van Gelder's 1950s-era jazz recordings for Blue Note and the legacy of Clifton Chenier, the musicians quickly rehearsed the set list and recorded it studio-live with minimal overdubs.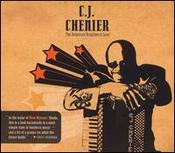 CJ reached back into his father's songbook for a few choice tunes and also included songs by Hank Williams and P.J. Harvey. The Fender Rhodes organ-driven "Learnin' To Live" highlights C.J.'s early Motown influences while "Bogalusa Boogie" is a tribute to the Clarence Gatemouth Brown, a revered blues legend who died only days after Hurricane Katrina destroyed his home in southwest Louisiana. The album concludes with Van Morrison's "Comfort You," an elegiac yet uplifting waltz-poem of healing and renewed hope.


---
Frank Busso and the Air Force Strings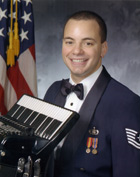 The Air Force Strings performed recently at the new Air Force Memorial in Arlington, VA. Free to the public, accordionist Frank Busso Jr. performed with the Air Force String Orchestra and the Air Force Strolling Strings.

Technical Sergeant Frank John Busso, Jr. is the accordionist with The United States Air Force Strings, Bolling Air Force Base, Washington, D.C. Originally from Staten Island, New York, his Air Force career began in 2005.

Sergeant Busso attended Boston University and received a Bachelor of Science degree in Business Administration in 2001. He studied accordion with Frank Busso, Sr. at the Staten Island Music School in New York. Prior to joining the Air Force, Sergeant Busso was an instructor and arranger with the Boston University Athletic Bands. He was also an instructor at the Staten Island Music School, where his students earned many regional and national titles in competition.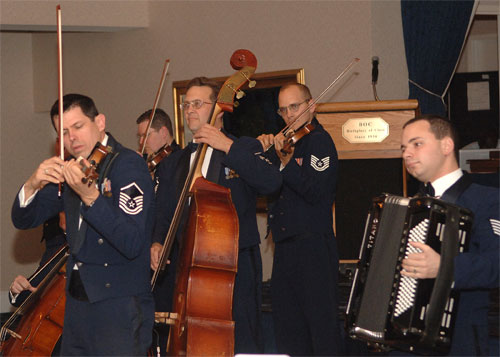 As a competitive accordionist, Sergeant Busso received numerous regional titles from the Accordion Teachers Association of New Jersey, including the organization's virtuoso championship in 1995. He also earned multiple national titles from the American Accordionists' Association in classical, popular, and ethnic competitions. Since 2001, Sergeant Busso has performed in concert as a member of The Busso Trio at numerous summer festivals hosted by the American Accordionists' Association and the Accordionists & Teachers Guild.

Sergeant Busso's military awards and decorations include the National Defense Medal and the Global War on Terrorism Medal.

Upcoming concerts include:
Wednesday July 18, 2007
Summer Concert Series, 8:00 p.m. Air Force Memorial, 1 Air Force Memorial Drive, Arlington, Virginia. Join the Air Force Strings for an evening of popular and light classics.
Friday July 20, 2007
Summer Concert Series, 8:00 p.m. Air Force Memorial, 1 Air Force Memorial, Arlington, Virginia. Join the Air Force Strings for an evening of popular and light classics.
All performances are free and open to the public. Performance times and locations are subject to change, and outdoor concerts may be canceled in the event of inclement weather. For detailed information about performances in the Washington, DC, area, please call the Band's 24-hour concert line at (202) 767-5658.

---
Frank Marocco Accordion Event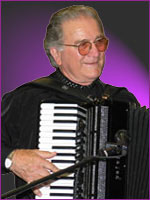 Have you ever experienced the wonderful feeling of being part of an all accordion orchestra? Of being part of a most unique and exhilarating accordion experience? Now is your opportunity to meet with other accordionists and spend four terrific days with the great Frank Marocco at the upcoming "Frank Marocco Accordion Event" to be held in Mesa, Arizona, USA, January 24-28, 2008.

Registration for previous attendees has been completed and there are only a few more openings available. The event is limited to only 50 accordion playing registrants. Non players are also welcome to attend (unlimited registrations). A $100 deposit per person will hold your space with the balance due by November 15, 2007.

All sessions are conducted by Frank Marocco, one of the world's leading accordionists. He has had a career spanning nearly 60 years and is one of the most recorded accordionists in the world. His credits include over 300 movie soundtracks, over 200 TV series, shows and specials, and more than 150 commercials.

The music (based on grade level) will be sent to you around the beginning of December (2007) so you can have time to practice your parts. Frank has some really great new arrangements that we will be learning and performing at the 2008 Event.

Three hour orchestra and sectional rehearsals will take place daily and a dress rehearsal prior to the Sunday evening concert. A daily hands-on workshop is part of The Frank Marocco Accordion Event. This year's workshops will include Frank Marocco leading his workshop on bass patterns with accompanying sheet music. Additional scheduled workshops will be conducted by Dr. Ian Blair Fries and by Lenny Feldmann (The CordeenMan). Something exciting and different will take place every night. Individual and group performances, a jam session, dancing, and just having a good time with friends.

The Best Western Dobson Inn Ranch and Resort offers SouthWestern hospitality at its finest. Situated on a 10-acre site, this hotel offers a quiet oasis for relaxing and a convenient location for The Frank Marocco Accordion Event. The grounds include uniquely Southwestern architecture that combines Spanish, Native American, and Old West influences. The facility also includes several courtyards and a beautiful heated swimming pool. Each spacious room has TV, AM/FM radio, coffee maker, hair dryer, data ports and other amenities. A full, hot breakfast is included daily, as well as Lunch Friday through Sunday and Dinner Thursday through Sunday. Dobson ranch will be providing space for the orchestra rehearsals, sectional rehearsals, hands-on workshops, evening activities and the Sunday concert.

For further information e-mail: frank-marocco-accordion-event@comcast.net

---
Washington Metropolitan Accordion Society Update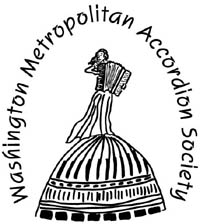 The WMAS celebrated Fathers' Day with a members' concert on June 17th. Players included Peter DI Giovanni, Phil Fox, Peter Fuehres, John Giunta on mandolin accompanied by Dale Wise (on 'Oh, My Papa,' the only father-specific piece), Robert Juszczyk, Joseph Kulick, Ken Kunec, Rick Nunno and Mara Cherkasky in duet, Joann Pankow, Mary Elizabeth Smith with her 'Random Band' (Karen, Phil, Peter and Mara), and four members of the Potomac Ensemble (Lou Silvia, Karen, Peter and Mara). Dale Wise was MC, and played a couple of numbers himself.

At next month's meeting, on July 22nd, Ken Kunec will present a workshop on creative arrangements - ideas on improving your playing through the use of technique, style, improvisation and full use of the accordion's capabilities. If you've attended any recent meetings, you'll know that Ken is a wonderful entertainer, so you'll want to see what he has to show us.

We want to submit our new WMAS shirt order in time to get the shirts to wear at Coupe Mondiale, August 13th to 18th, so orders need to be placed by July 9th. One of the highlights will be the massed band performance at the US Capitol on Friday, August 17th; another will be WMAS's 'After-hours' party on August 16th. And then, of course, there are concerts every night, a banquet, and loads of other activities. Also, in honor of the Coupe Mondiale, the Kennedy Center's Millennium Stage will present free accordion concerts every evening at 6 PM during that week.

For more information e-mail: mcherkasky@verizon.net


---
Star Line Up on Irish Cruise features more than 40 hours of Music!
More than 40 hours of traditional Irish entertainment will highlight the 17th Annual Irish Festival Cruise aboard Celebrity Cruise Line's Millennium departing from Fort Lauderdale on January 27, 2008.

This week long cruise to tropical ports of call -- San Juan, Tortola, Casa de Campo and Labadee - combines the best in Irish music, dance and culture with luxurious Caribbean cruising.

Performers include Tommy Makem, Mary Black, Cherish the Ladies, Bogside Rogues, The Black Brothers, balladeers Tommy Sands and Liam Tiernan. Also, Dermot Henry, Bohola, raconteur John Gleeson, Mike Mazur and world champion Irish dancers. The jig will be up when the Matt Cunningham Band takes the stage Mary Rowley, executive director of Irish Festival Cruises, says that "a highlight of all Irish Festival Cruises is the enjoyment guests derive from the informal socializing with the performers." In addition to the nightly concerts, there will be a variety of workshops on all things Irish...from learning to dance a jig or speak the Irish language to instructions on the tin whistle and bodhran.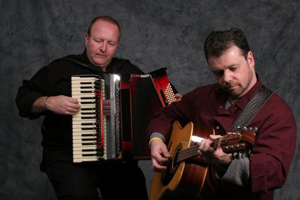 Bohola includes Irish music's accordion virtuoso Jimmy Keane and the remarkable bouzar player and vocalist Pat Broaders. Bohola play a driving, muscular, and yet very emotive style of Irish music with deep roots in the 'pure drop' tradition, infused with the raw and gritty urbanized musical vernacular of the Irish and Irish-American experience.

The veteran Irish rock group, Bogside Rogues, is based in the Philadelphia area in the Mid Atlantic United States and is known for an upbeat sound while maintaining their traditional roots. Drawing from the varied experience of its members, the band performs a variety of Irish and Celtic styles including ballads, rebel songs, traditional dance music (Ceili) and contemporary Irish songs. Featuring Accordion/Tin Whistle, Guitar, Bass and Drums, each of the band's members have come together from different Celtic music backgrounds to form a striking live sound that has won over audiences wherever they go, and inspired many other musicians to take up instruments in order to continue the tradition.



Inspired themselves, the group has toured extensively in the Mid-Atlantic United States. The group has taken their show abroad as well, having played on trips to Ireland as well as the Caribbean & the Panama Canal. While the band is at their best when performing at show venues like pubs and festivals, they have performed in Saint Patrick's Day Parades and other functions featuring Irish music and culture. The members of the band work in close association with the Irish community and its various member groups, especially the Ancient Order of Hibernians (AOH), and contributes time, talent, and resources in their various fundraising efforts.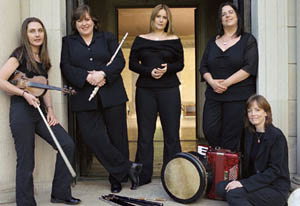 When describing Cherish the Ladies – the critics say it best…"It is simply impossible to imagine an audience that wouldn't enjoy what they do", the Boston Globe, "An astonishing array of virtuosity", the Washington Post, "Expands the annals of Irish music in America…the music is passionate, tender and rambunctious", The New York Times - and for 20 years, Cherish the Ladies have proven themselves worthy to live up to these accolades and in doing so have become one of the most engaging ensembles in the history of Irish music.
They have grown from a one-time concert concept to an Irish traditional music sensation, literally the most successful and sought-after Irish-American group in Celtic music. Organized by folklorist/musician Mick Moloney and sponsored by the Ethnic Folk Arts Center and the National Endowment for the Arts, they began as a concert series featuring the brightest lights in Irish traditional music.
Taking their name from the name of a traditional Irish jig, the group initially won recognition as the first and only all-women traditional Irish band. In a relatively short time, they soon established themselves as musicians and performers without peer and have won many thousands of listeners and fans of their music. With their unique spectacular blend of virtuosi instrumental talents, beautiful vocals, captivating arrangements and stunning step dancing, this powerhouse group combines all the facets of Irish traditional culture and puts it forth in an immensely humorous and entertaining package.
The past years have seen the group traveling all over North and South America, the United Kingdom and Europe, Australia and New Zealand performing in the finest concert halls and international festivals. They are equally at home in front of a symphony orchestra, a performing arts center, a folk festival or even at the White House.
They have been chosen Best Musical Group of the Year by the BBC, Entertainment Group of the Year by the Irish Voice Newspaper, recipients of the Glasgow Royal Concert Hall's International Group of the Year Award at the Celtic Connections Festival in Scotland and voted the Top North American Celtic act by NPR Radio's "Thistle and Shamrock".
They have shared the stage with such noted entertainers as James Taylor, Joan Baez, Emmy Lou Harris, The Clancy Brothers, Tommy Makem, The Chieftains and dozens of symphony orchestras. The "Celtic Album", their collaboration with the Boston Pops Symphony led to a 1999 Grammy nomination.
The Ladies have recorded eleven highly acclaimed albums. Their last two albums on Rounder records were released to rave reviews. "On Christmas Night" was chosen as one of the top Christmas Albums of the Year by The New York Times, Washington Post, The Village Voice and many other nationally syndicated Newspapers and their latest release, "Woman of the House" is heralded as their best album to date and hit Billboard Magazines' top 10 world music Charts.
Cherish the Ladies have appeared on CBS This Morning, Good Morning America, Evening at Pops, C-Span, Imus in the Morning, PBS and National Public Radio in the United States and on BBC and RTE radio and television overseas. At the Summer Olympics in Atlanta, they were chosen to represent Irish music and culture at the Official Cultural Olympiad. The girls continue to blaze forward and continue to enchant audiences worldwide.

In addition to the Irish Festival activities, guests can also enjoy all the luxury facilities, dining and amenities of the world class Millennium. The cruise ship features an array of onboard activities including casino gambling, golf at sea, swimming, bingo, scuba lessons, fashion shows and more. Most staterooms have private verandahs Irish Festival Cruise accommodations, for January 27th through February 3rd, start in price from $1,399.00 per person (based on double occupancy). The price includes all shipboard accommodations, meals and entertainment. The package can only be booked through Irish Festival Cruises, Ltd. at 1-800-441-HARP.

The web site is www.irishtours.com or contact: Mary Rowley (215) 885-5350


---
Lidia Kaminska Makes Bandoneon Debut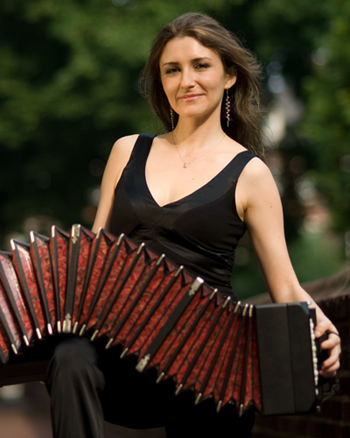 A winner of Astral Artistic Services' 2007 National Auditions, accordionist Lidia Kaminska gave debut performance on her new Victoria Bandoneon on June 21st at the Lincoln Center in New York City. She performed Carlos Franzetti's Alma Latina with pianist Maria del Pico Taylor, violinist Raymond Taylor, Bassist Pablo Aslan, and Percussion Mauro Satalino.
On July 26th Lidia Kaminska will perform at the Ocean Grove Summer Stars Classical Music Series. She will be accompanied by Curtis Institute faculty, pianist Hugh Sung and saxophonist Brian Sacawa. The highly acclaimed classical series is set in a casual seaside setting. Without a doubt these fine performances are the finale to a perfect summer evening getaway.

All performances are on Thursday evenings at 7:30 PM in the Great Auditorium, NJ. $12 each performance or $55 for the series of five. Tickets are available at the Great Auditorium Ticket Office or call 732-988-0645.


---
Nicki Jaine and Ray Ashley at the Philadelphia Museum of Art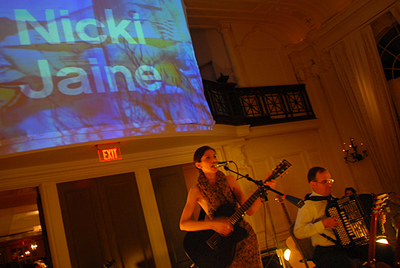 Singer/songwriter Nicki Jaine will be performing on Friday August 3rd at 5 PM, at the Philadelphia Museum of Art as part of the "Art after 5" concert series. The event is free with admission to the museum. She will be joined by her regular accompanist, accordionist Ray
Ashley, and a small string section.
With her stunning stage presence and unforgettable voice, Nicki Jaine is irresistibly captivating in the tradition of Marlene Dietrich. This contralto chanteuse's spirited renditions of 1930s/1940s era pieces, sung in both German and English, and uniquely beautiful original compositions lay the framework for her mesmerizing performances.
The Philadelphia Museum of Art, one of America's largest art museums, is located in the center of the city on Benjamin Franklin Parkway.
For more information: please visit: http://www.philamuseum.org/artafter5 or http://www.nickijaine.com

---
Bryant Park Celebrates French Music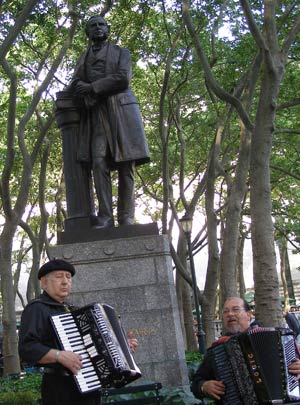 Bryant Part in New York City came alive with the sounds of French accordion music on Thursday, June 7 when accordionists Joe Kay and Vinnie Gyles wandered through the grounds of Bryant Park in New York City.

The strolling show entitled 'Sounds of Paris' allowed park visitors to enjoy the sounds of French accordion music while relaxing after work.

Here Joe and Vinne are pictured as they perform in Bryant Park.

---
Promoting Your Accordion Services Free at AWW

The Internet is changing the way your customers are searching for services. The days of lugging out a 12 lb. telephone book to find very limited and outdated business information are coming to an end. People are still letting their fingers do the walking, but they're doing it over a computer keyboard. Below are some revealing facts from the Kelsey Group.
74% of US households use the Internet as an information source when shopping.
Approximately 45% of searches had a buying intent.
The percentage of respondents who used yellow page directories decreased from 75% to 62%.
(If you have a printed yellow page ad, it is time to consider buying a smaller ad and shifting your marketing dollars to the Internet.) The off-line Yellow Pages see the writing on the wall and are scrambling to transfer their business model to the Internet.

Businesses can no longer ignore these facts. If you want to be successful, you must have a presence where your customers are searching. Being found on the Internet is vital to the future of your business.



The Accordion Yellow Pages offers free of charge listing for all accordion businesses, teachers and for every type of service for accordionists. On the Accordion Yellow Pages site, you do not need to have a website for accordionists find you and contact you.



The search-accordion.com site is also free of charge, being a listing service for every type of accordion service but you must have a website. Viewers of search-accordion.com can click to your website.



Very popular is the AccordionLinks.com site where those accordion service providers with a website, can attract accordionists free of charge to their website.

All it takes is a little effort, to make sure your information on these three popular and very effective accordion sites is up to date. Your future success may well be determined by your ability to effectively adapt to the Internet. Should it be your New Year's resolution for 2006?


---
Accordion Show presented by Margie and Mike Aman
Accordionist Margie and Mike Aman proudly present the 'Accordion Show' featuring the worlds most beautiful accordion music, presented with brilliant technique and style, a show you will want to hear again and again. The Show features virtuoso duet arrangements and solos on both accordion and button box. Styles of music include French, German, Italian, Russian, Slovenian, and as well as standards and accordion show pieces. All of the arrangements were made for the show.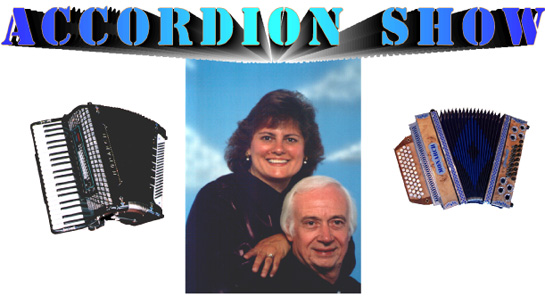 The shows are held at the Continental Divide Theater in the Ramada Conference center, 1-25 & 120th Ave. in Thornton, Colorado. The next two shows are on July 6 and 20 at 7:00 PM, and on Saturday, 21st of July, a jam session will be held. Drinks and refreshments are available at all shows. Guests coming from out of town or state can stay right at the Ramada Plaza which offers affordable accommodations and good dining at Damon's restaurant along with a superb complimentary breakfast for hotel guests.

For ticket information contact us at 303-681-3728 or e-mail: maman55119@aol.com


---
Kimberley International Old Time Accordion Championships



From July 9-14, 2007 accordionists will gather in Canada for the annual Kimberley International Old Time Accordion Championships. Offering concerts, competitions and fun, the festival features a top line up of artists.

Selected performers this year include:





Monday July 9th - The Softones Dance Band Family Dance
This multitalented versatile show and dance band, are also international recording artists, acclaimed Gold Record and Gold Reel award recipients from Ampex Corporation - Redwood City, Calif. All the members of "The Softones" claim the joy of growing up in households where music was an integral part of the family culture. "The Softones" have released several recordings since 1994.





Monday July 9th - Beyond the Pale Concert
Founded in 1998, Toronto's Beyond the Pale are among the most exciting ensembles in the Canadian folk and world music scenes. Their explosive acoustic roots sound is inspired by a wide range of cross-cultural influences, from European folk styles (Klezmer, Balkan, Gypsy, Romanian) to contemporary and North American styles (bluegrass, jazz, reggae, funk). They are known for their consummate musicianship, compelling original compositions, inventive arrangements of traditional material, and infectious energy. With spectacularly dynamic and exuberant live performances, Beyond the Pale's unique genre-defying sound has delighted audiences of all kinds at major music festivals, concert theatres, and clubs across Canada and parts of the US. Beyond the Pale's debut CD "Routes" (Borealis Records) received rave reviews from across the globe and was nominated "Best World Music Album" at the 2002 Canadian Independent Music Awards. Their most recent CD release "Consensus" (Borealis, fall 2004) has also received wide critical acclaim, and captures them at their fiery best, live in concert with an exciting and wide-ranging program of all-new material. The group features Eric Stein (mandolin), Bogdan Djukic (violin, percussion), Martin van de Ven (clarinet), Milos Popovic (accordion), and Bret Higgins (bass).





Tuesday July 10th - Sammy Thomas Concert
Classically trained, Sammy has focused his energies on competition … most recently at the Coup Mondiale in Norway where he placed 4th in a strong world class field of the CIA Junior International Competition for Virtuoso Entertainment Music. He is now preparing for the World Championships in the USA for 2007. Sammy is the only student in Accordia-Nova's 50-plus-year history to compete at the national level. He has consistently "swept" the small, local contests in his region including Kimberly, Calgary, Edmonton and Leavenworth. Sammy Thomas, age 18, of Cheney, WA, has studied the accordion for 8 years with Ilmar Kuljus, who has taught accordion at the Accordia-Nova School of Accordion in Spokane for over 50 years. He also studies music theory at Eastern Washington University in Cheney.





Tuesday July 10th - Kawa Band Family Dance
KIOTAC is excited to announce the return of the KAWA FAMILY BAND, winners of the band competition in both 2005 & 2006.The Kawa Family Band is thrilled to be performing on Tuesday, July 10th, 2007 at 9:00 PM at the Kimberley arena. Don't miss it!

The band is lead by patriarch impresario EDWARD KAWA from Edmonton, who is self taught on the accordion over 55 years ago. Ed is joined by his eldest son ANDY KAWA, a fellow Edmontonian, who plays the saxophone, bass guitar and sings a mean Elvis. Second son, RICK KAWA, hailing from Lethbridge, Alberta, keeps the beat on the drums with his comedic style, while Ed's special "Peach", his daughter EVON OLSEN, from Vancouver, British Columbia, entertains on the keyboards and provides melodious and harmonious vocals. Rounding out the family group is Ed's grandson, AUSTIN KAWA on the accordion and vocals, a child phenom, a two time Happy Hans winner in 2005 & 2006, who has also produced 2 CD's.





Wednesday July 11th - Al Meixner Trio Concert
The Al Meixner Trio has been changing people's perspectives of a "polka band" at Music festivals and fairs throughout the nation. They present a high energy multicultural show that crosses ethnic boundaries while retaining the authentic cultural roots. This group's versatility allows them to sing in eleven languages and play more than a dozen instruments including a 12 foot long Alphorn and Austrian "Button Box" Accordions. The Al Meixner Trio's performances of traditional and contemporary Alpine music and Polkas entertain audiences of all ages with a show that is perfect for family events. The Al Meixner Trio has been featured at everything from concerts to dances to festivals, fairs, weddings and anniversary parties.

The Al Meixner Trio features Al on Piano Accordion, Button Accordion, Tamburitza and Vocals; his son Alex on Piano Accordion, Button Accordion, Brass, and Vocals; and "Mr. Drummer"- a versatile drummer selected by Al and Alex to compliment the repertoire featured on their tours.





Friday July 13th Western Senators Family Dance
Founded in Calgary in 1976, the Western Senators continue performing and promoting Cleveland style polka music across Canada and in the United States as they approach their 30th anniversary. The group boasts 12 albums, with five currently available, including their recently released "PolkaRama, Volume Three…PolkaMania!!" The Western Senators have been featured in two made for TV movies…1995's Frankie and Walter, One More Time…with America's Polka King, Frankie Yankovic, and Canada's Grammy winning Polka King, Walter Ostanek…as well as this year's "Cult of Walt" which was broadcast on October 10th, 2006 on the Bravo Television Channel.

Other achievements include their own television series, PolkaRama, along with Ostanek, which has been running in several markets since 2002, and is available in VHS and DVD format. They also have signed to do an upcoming new series, due to be filmed in May of 2007, for syndication in Canada and the USA. Band members include two originals…Brian Sklar (keys and fiddle), and Joe Schultz (accordion), and Mark Leik (accordion and organ), Aaron Sklar (drums), Wayne Kuntz (bass), and Todd Lueck (guitar and banjo).

For more information, please visit: http://kiotac.ca/current


---
Rotary Cajun and Zydeco Festival in California
The 12th annual Rotary Cajun & Zydeco Festival takes place at Sebastopol Laguna Youth Park, California, on Saturday September 8th. Guest artists performing include Chubby Carrier and the Bayou Swamp Band, Nathan and Zydeco Cha Chas, Andre Thierry and Zydeco Magic, and Gator. Festivities last from 11 am until 7 PM

One word to describe the swampdelic sounds of Chubby Carrier and Bayou Swamp Band? Fun. Pure Louisiana zydeco fun with a hot sauce chaser. Anybody who has doubts about the accordion as an instrument will be swayed the right way with Carrier's passion and fire on the instrument.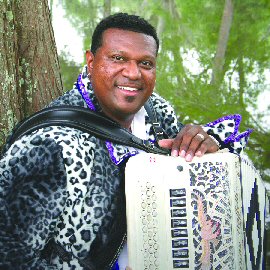 Chubby Carrier started out as twinkle in Roy Carrier's eye (Roy looks more Chubby's older brother than his dad). The Carriers are one of the great musical families in Louisiana. There's Poppa Roy, Chubby, Chubby's brother Troy (AKA Dikki Du and The Zydeco Krewe), Roy's nephew Dwight Carrier and The Zydeco Ro Dogs. There's also Chubby's Aunt Laura Maria Doolittle (AKA Zydeco-T) who plays with Mojo and the Bayou Gypsies. Now if we can organize a basketball tournament between the Carriers, the Neals and the Nevilles to settle it once and for all. (Just kidding). A documentary about the family has been filmed (Not kidding) and will hopefully be shown at a theatre near you (Or look for in on DVD if you movie houses are documentary-challenged).

There's traditional roots in Chubby's zydeco, but expands the sound for all ages. Live and in studio he's taken songs like B.B. King's "Rock Me Baby," Billy Preston's "Will It Go Round in Circles," The Who's "Squeeze Box", War's "Cisco Kid" and the Grateful Dead's "Fire On The Mountain" and dragged them through the swamp with beautiful results. It's adding Louisiana spice to popular tunes that help Carrier build the bridge between zydeco and the rest of the world. Mardi Gras can happen 365 days a year and you don't have to flash anything to enjoy the band (Unless you REALLY want to).

Chubby Carrier and The Bayou Swamp Band is one of the most energetic groups around. An evening or an afternoon with these guys will result in a full night's sleep and a bowl of Wheaties (When we gonna see Chubby on their cereal box?).

In the post-Katrina world there has been a newfound awareness of the music of Louisiana. It's awareness that shouldn't be paid to these artists out of pity over what happened. It should be paid because the music of Louisiana is one big stewpot of many flavors and it's really damn tasty. It was tasty before Katrina and it's still tasty now. Chubby Carrier and The Bayou Swamp Band is the musical part in the stewpot where the gumbo meets the rice and you want to sop it up with some French bread. Prepare to be funkified, zydecofied and the pleasant victim of a Chubby party.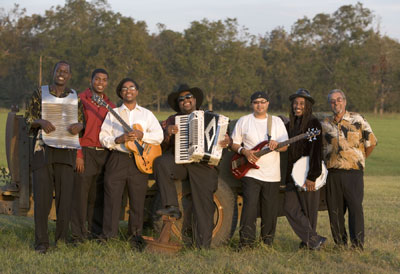 Nathan Williams plays zydeco, the fast and furious accordion-driven dance music of the Creole people of South Louisiana, a relatively modern style that emerged after the Second World War. With its trademark rubboard percussion, electric guitars and R&B influences, zydeco is distinct from the fiddle-driven music of neighboring Cajuns.

Zydeco is now a familiar sound to many, heard in commercials for mainstream companies such as Burger King and Toyota, and there are pockets of devoted zydeco dancers throughout the world. Yet, after its flush of national popularity in the late 1980s, which saw soaring sales of both zydeco and Cajun CDs, zydeco has in many ways faded from popular consciousness, retreating to the South Louisiana dance halls and festival gigs that sustained it all along.

If zydeco was a one-trick pony, that might be well and good. However, in the hands of a dedicated musician and songwriter such as Nathan Williams, zydeco is one of the most expressive sounds in roots music. Nathan's down-home parables are delivered with surprising musical turns and a distinctive Caribbean lilt that reaches back to the very beginnings of Creole culture in Louisiana.

Growing up in a Creole-speaking home in St. Martinville, Nathan eagerly sought out the music of zydeco originators such as Clifton Chenier. When he was too young to actually attend a Clifton Chenier dance at a St. Martinville club, he hovered by the window-sized fan at the back of the building to hear his idol, only to have the bill of his baseball cap clipped off by the fan when he leaned too close. Later, while recovering from a serious illness, Nathan decided to dedicate himself to learning the accordion. That dedication blossomed into an illustrious career, encompassing seven albums and spanning close to two decades.

The music of Nathan and the Zydeco Cha Chas is the expression of a remarkable South Louisiana family. Dennis Paul Williams, Nathan's brother, brings his jazz-influenced guitar chops to the band. He's also a well-known painter whose work has been shown throughout the country, and who contributed the cover and tray card paintings for their new album, Hang It High, Hang It Low. Keyboardist Nathan Williams Jr. is enrolled in the music program at the University of South Louisiana, while he leads his own band in the Lafayette area. Rubboard player Mark Williams is a cousin who has been with the band since its inception. Manager Sid "El Sid O" Williams, the eldest Williams brother, is an entrepreneur who has built a remarkable network of businesses in Lafayette, while honing his skills as an accordion contender himself.

Rounding out the Cha Chas is the exceptional rhythm section of bassist Robert LeBlanc, who has been with the band for more than five years, and drummer Herman "Rat" Brown, who held the drum chair with Buckwheat Zydeco for many years.

In the world of contemporary African-American music, roots styles are easily categorized as old music - good for sampling, maybe, but not music that relates to the lives of mainstream American people. Nathan and the Zydeco Cha Chas might make us think twice about this assumption, for here is uplifting, new music that remains connected to its place in history. If you haven't heard what's happening in zydeco lately, here's your chance.

---
---
Note: In order to provide as much information as possible for the United States National Accordion News stories, many different sources are often researched to gather additional information and pictures to complement what has been submitted. This information is then correlated to provide the news on www.accordionusa.com in the spirit of which it is intended, which is to provide a free news service to the Accordion Community, specifically in the United Sates. If you feel any copyright has been violated please advise www.accordionusa.com and the article will be removed immediately.