---
Richard Galliano to Perform at New York City Jazz Festival
Considered one of the most prestigious jazz festivals in the world, the JVC Jazz Festival New York is a two-week jazz celebration that fills New York City's premiere concert halls, intimate clubs, parks, schools and museums with some of the top musical talent in the world.

Started in 1972 by George Wein as the Newport Jazz Festival New York, this festival has been sponsored by JVC since 1984 and has become a New York institution.

Performing in Zankel Hall of Carnegie Hall on Saturday, June 28 at 8:00 PM, Richard Galliano will perform with Tangaria. Taking the accordion out from the ballroom and into the world of jazz, Richard Galliano has created New Musette, a seductive fusion of styles ranging from samba, salsa, and reggae to waltz, tango, and bolero.

His quartet, which recently recorded the CD Tangaria Quartet in Saõ Paulo, features Venezuelans Alexis Cardenas and Rafael Meijias on violin and percussion, Belgian Philippe Aerts on double bass, and a special guest from Brazil, Hamilton de Holanda on mandolin.

Photographs of Richard Galliano used with the kind permission of Marco Bizzotto (Italy) of www.photosworld.com

---
UMKC Community Accordion Orchestra in Concert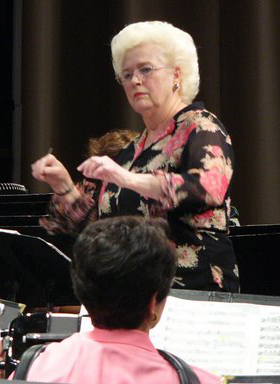 The 47th Annual Spring Concert of the University of Missouri - Kansas City (UMKC) Community Accordion Orchestra under the direction of Joan C. Sommers (left) will take place on Sunday, June 8th, 2008. This free concert will be held at 2:30 PM at White Recital Hall at the UMKC Center for the Performing Arts in Kansas City.

Holding its first concert in the Spring of 1961, the UMKC Accordion Orchestra Spring Concert has been an annual event in Kansas City, featuring a diverse range of music from orchestral transcriptions to original works for accordion orchestra.

The program this year features works including the Concerto No. 1 in g minor by Anthony Galla-Rini (Betty Jo Simon, soloist), Metropolitan Suite by Hans-Günther Kölz, Polonaise in Bb by Schubert, Raiders of the Lost Ark by John Williams (arr. Eddie Blasco), a Richard Rogers Portrait arranged by Joan Sommers, Ombo by Willard Palmer, the Syncopated Clock by Leroy Anderson, Rout 66 arranged by Hans-Günther Kölz and more.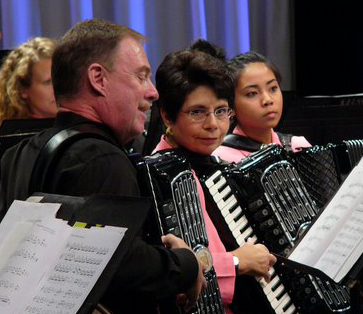 During its long history, the UMKC Accordion Orchestra has won many national titles in the USA, and toured to such places as Germany, Switzerland, Austria, England, Scotland, Sweden, Denmark, Russia, Estonia, New Zealand, Australia, Hungary, Czech Republic and Italy.

In addition to its regular concerts at the University, the orchestra has made guest appearances at national festivals and other important engagements throughout the United States including appearances with the Kansas City Symphony, the Kansas City Civic Symphony Orchestra, and at the American Accordionists Association (AAA), the Accordionists and Teachers Guild, International (ATG), and the Accordion Federation of North America (AFNA) annual Festivals and recently at the Alexandria, VA based CIA 61st Coupe Mondiale World Accordion Championships (below) and at the famed Kennedy Center for the Performing Arts in Washington DC.

Their landmark concert on April 29th, 2001 marked not only the 40th anniversary of the UMKC Accordion Orchestra, but also marked the retirement of Joan Sommers from the UMKC Conservatory of Music therefore making this concert the last official concert of the UMKC Accordion Orchestra. The orchestra continues to rehearse and perform at the University, however, it is now called the UMKC Community Accordion Orchestra.

In conjunction with their 40th Anniversary Concert, the UMKC Accordion Orchestra released a set of six CD's highlighting the 40 years of accordion greatness at the University of Missouri - Kansas City. These CD's are available online at the UMKC Community Accordion Orchestra website.


---
ATG Festival in Nashville Features Alexander Shirunov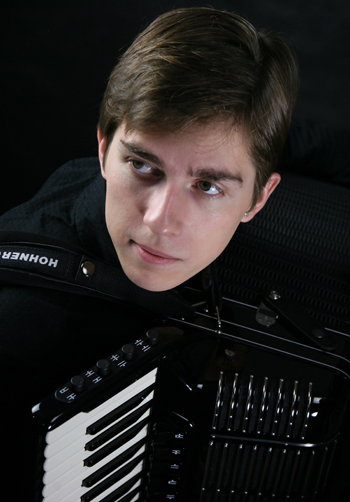 The 68th Annual Accordionists and Teachers Guild, International (ATG) Competition and Festival will be held in Nashville, Tennessee, from June 12th to 15th, at the Hotel Preston at 733 Briley Parkway, Nashville.

This year's festival will feature an outstanding array of virtuoso accordionists including those from the US as well as Russia.

Young Hohner sponsored accordion sensation Alexander Shirunov, a recent winner of the CIA Coupe Mondiale International Competition for Piano Accordion will be one of the International guest artists. The festival will also feature Jeff Lisenby, Murl Allen Sanders, Betty JO Simon, Amy JO Sawyer, Mary Tokarski, Donna Ray and Karen Yatuzis & Die Musik Meisters.

In addition to the much anticipated performance of Alexander Shirunov, the ATG festival will provide other highlights including the performance of the complete Concerto No. 1 in g minor by the late Anthony Galla-Rini with ATG Board Member and recent winner of the AAA Maddalena Belfiore International Competition for Female Accordionists, Betty JO Simon (soloist) accompanied by members of the ATG Board of Directors.

Another performance will be the Premiere of a new work by ATG Board of Director Amy JO Sawyer titled Juntos (Together), a Tango for Accordion Ensemble. This work will be premiered by the ATG Festival Orchestra on the

Saturday evening Gala Concert.

For complete information such as advertising pricing, tourist information for Nashville, Festival Orchestra and competition information, guest artists, workshop presenters and ticket order forms please visit www.accordions.com/atg

---
Joan C. Sommers honored in Celebration of Women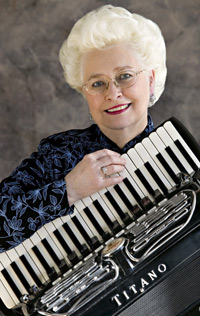 Joan C. Sommers was honored when the Women's Foundation of Greater Kansas City held its recent annual Publication Party during which it celebrates and honors women.

The Women's Foundation raises, invests and grants funds to promote equity and opportunity for women and girls and the publication of The Celebration of Women book helps raise the necessary funds. The book is a story about hope, courage and connection. It is a story of collaboration, creativity, and passion. Each page in the book tells the story of an empowered woman or girl who is honored during the annual event. This year's event which included Joan Sommers among the honorees took place on May 12, 2008.

The page in this years Celebration of Women book featuring a large portrait of Joan Sommers with her accordion states that she "Loves and celebrates life. Lives and works with passion. Leads with character and courage. Possesses charisma that fills the room."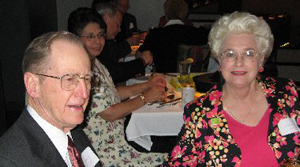 Joan is pictured above left with her husband Dr. Paul Sommers, retired Professor and head of the Vocal Department at the University of Missouri - Kansas City.

The dedication to her then reads: "Joan, you have shaped us. You have given us life experiences and taught us to be bold. You have shown us the importance of lifelong learning. You have shared love, discipline, adventure, success, fun and laughter with us.

From UMKC rehearsal rooms to Greenland, Japan, Europe or even Flat River, Missouri, we found and inspiration and romance because of you. You have touched countless other lives, but this tribute is from our hearts that are bound together through out love and respect for you. Thank you.

Joan Cochran Sommers is retired assistant dean and professor emerita at the University of Missouri-Kansas City Conservatory of Music."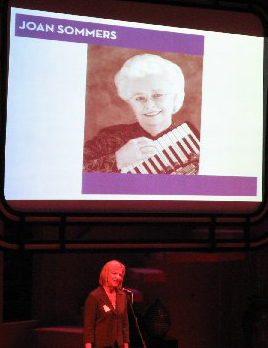 Former students who took part in the presentation of this award were Ron and Judy Barrow, Ed and Kathy Blasco, Liz Finch, Amy Hayes, Jeff and Pam Lisenby, Larry and Charla Manica, Hollis and Nancy Officer, Donna Dee Ray, Michele L. Boddicker Scheffler, Betty JO Simon, Cathy Sommers Tiritoglu, Mark and Madeline Weston.

The actual presentation of the award followed a dinner at the New Theatre Restaurant in Overland Park, KS. During the presentation Judy Barrow, who spearheaded the award, spoke about Joan while the photo of Joan with her accordion was projected on a huge screen behind the speaker's podium. The award was a surprise for Joan until two days before the actual event.


---
Gary Blair Senior and Junior to tour USA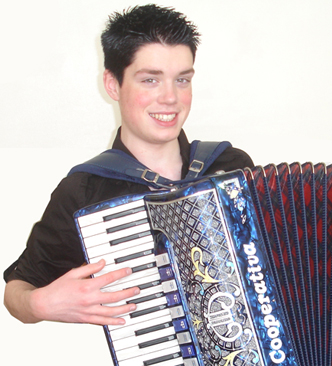 Scottish Accordionists' Gary Blair and his son Gary Blair Junior, will be touring the West coast of the USA in June. They will perform at the meetings of several Accordion Clubs and will finish their tour at the Leavenworth Accordion Celebration in Washington State.

Gary Blair Junior, made a clean sweep of 5 first solo place prizes at the recent National Accordion Organization of the United Kingdom (NA) UK National Accordion Championships held in Blackpool, UK. This outstanding young artist plans to compete at this years CIA Coupe Mondiale to be held in Glasgow, Scotland from October 21-26, 2008.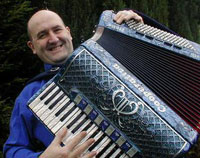 The tour dates for the United states are as follows:
June 8th - Accordion Picnic
Vacaville, California
June 11th - Good Time Accordion Club
Escalon, California
June 15th - Bay Area Accordion Club
San Francisco
June 16th - Accordion Club of the Redwoods
June 18th - 23rd Leavenworth Accordion Celebration
Leavenworth, Washington

---
AAA 70th Anniversary Concert
On Saturday, June 21, 2008, at 2 PM the American Accordionists' Association is presenting an Accordion Extravaganza Concert in celebration of the 70th Anniversary of the AAA and to the memory of Maddalena Belfiore.

Frank Busso, Sr. will serve as Master of Ceremonies and the concert will feature: Mario Tacca & Mary Mancini (International Vocal Artist), The Amazing Accordion Kings, Frank Toscano, Angelo DiPippo and Manny Corallo, Mary Tokarski, CIA World Champion Beverly Roberts Curnow, Dr. William Schimmel, Dr. Robert McMahan, Eddie Monteiro, Tony Dannon & Joe Cerrito and The Accordion Pops Orchestra conducted by Daniel Desiderio.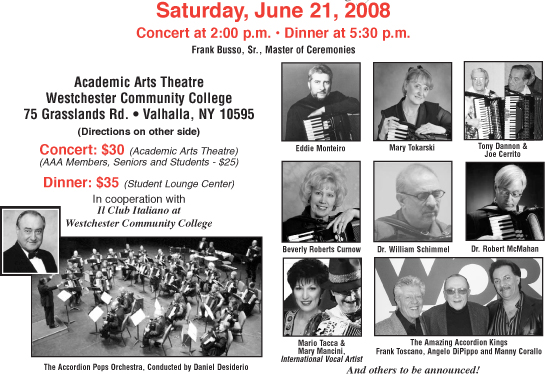 The concert will take place at the Academic Arts Theatre at the Westchester Community College, 75 Grasslands Road, Valhalla, NY 1059. Tickets for the concert are $30.00 (AAA Members, Seniors and Students - $25) with the Dinner: $35.00 (Student Lounge Center) in cooperation with Il Club Italiano at Westchester Community College.

For information, or to download the .pdf flyer and ticket order form, please visit: www.ameraccord.com


---
Slee Sinfonietta Concert
On May 5, 2008 Henry Doktorski performed with the Slee Sinfonietta in the world-premiere performance of Opening Veins by the award-winning American composer Andrew Rindfleisch. The concert, at the Drinko Recital Hall at Cleveland State University in Cleveland, Ohio, featured contemporary works by composers David Felder, Morton Feldman, and Rindfleisch.

The Slee Sinfonietta was formed in 1997 by composer David Felder and conductor Magnus Mårtensson. This ensemble, the professional chamber orchestra in residence at the University at Buffalo, performs a series of concerts each year devoted to lesser-known repertoire.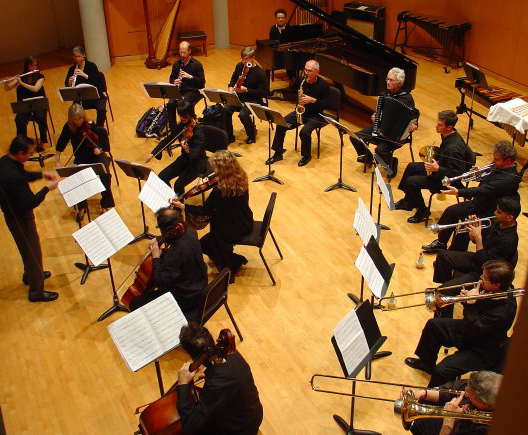 Composer Andrew Rindfleisch (b. 1963) has produced dozens of works for the concert hall, including solo, chamber, vocal, choral, orchestral, and wind music. He was the 1997-98 recipient of the Rome Prize and in 1996 received a John Simon Guggenheim Foundation Fellowship. He received the Cleveland Arts Prize, the Aaron Copland Award, and the Koussevitzky Foundation Commission from the Library of Congress. He has also been the recipient of over thirty-five other prizes and awards, including those from the American Academy of Arts and Letters, the Fromm Foundation, ASCAP, and the League of Composers-ISCM. Mr. Rindfleisch is currently a Professor of Music and Head of Music Composition Studies at Cleveland State University.

The Cleveland Plain Dealer Music Critic Donald Rosenberg wrote about Rindfleisch's Opening Veins:

Composers often go to extremes as they explore expressive ideas and sonic colors. The spectrum of musical possibilities certainly was vast Monday, when members of the Slee Sinfonietta occupied Drinko Recital Hall at Cleveland State University. . . . The last work [Opening Veins] is a gripping journey into the high anxiety of the creative process. Piercing clarinet and saxophone riffs lead to frenetic rhythms, wind and brass screams and percussive clamor. The Varese-like din occasionally relaxes into troubled tranquility, with an accordion adding mysterious shadings. Rindfleisch has a whale of a time teasing the listener with uproarious sonic gestures and rhythmic vivacity. Even when strings play soft harmonics, a flute ruminates and a double bass and trombones rumble, something is stirring. An ensemble exclamation point brings the piece to a brilliant close. The performance, led by the composer, was a thriller.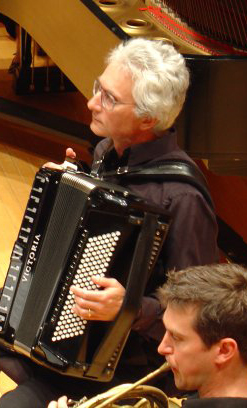 Doktorski said, "I had a great time working with the Slee Sinfonietta under the direction of conductor/composer Andrew Rindfleisch. Everything was extraordinary: the musicians were extraordinary (many traveled long distances, from New York City, Detroit, and Chicago); the staff was extraordinary (Vickie L. Peters, the Program Liaison for the Cleveland Contemporary Players at Cleveland State University, provided Starbucks coffee and bagels and cream cheese at the morning rehearsals. She knows how to treat musicians right!); the music was extraordinary (composer/conductor Andrew Rindfleisch used the accordion to great effect in the work, including several solos, and a very interesting and mysterious part where he used the highest piccolo reeds something like the harmonics of a violin); and the audience was extraordinary (many came up to me after the concert to say how much they enjoyed hearing the accordion with the orchestra). I hope Andrew Rindfleisch will write more music for accordion."

The composer/conductor expressed his appreciation for the accordionist:

... Hi Henry, Just a quick note to say thank you for your work on Opening Veins - I could not have imagined the whole thing going any better than it did. I was thrilled to compose for the accordion for the first time, and have it work out so well - mostly thanks to you! I hope we can stay in touch. All the best, Andy Rindfleisch

Photographs by Steve Zombory - used with permission.

---
Hohner Honors Flaco Jimenez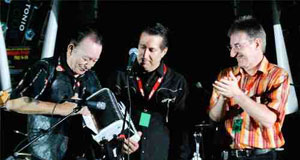 Celebrating its 150th anniversary, Hohner, Inc. awarded Flaco Jimenez with a commemorative accordion recognizing his lifelong achievement in the world of Conjunto music. Hohner's international and US accordion product managers, Horst Fausel and Gilbert Reyes, presented the instrument to Flaco during the Tejano Conjunto Festival in San Antonio on May 10th 2008.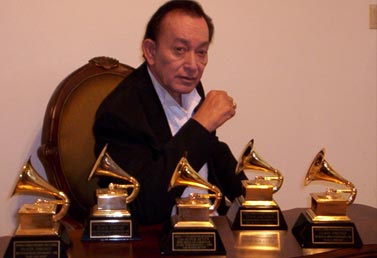 It has been said that what B.B. King is to the blues or George Jones is to Country & Western, Grammy-winning accordionist Flaco Jimenez (right) is to the world of Tex-Mex Conjunto. While there are many masters of the accordion along the Texas-Mexican border, none but Flaco has toured so extensively the world or recorded with major pop, rock and country artists.

He is an international icon for the accordion-fuelled Conjunto genre. The association with Hohner accordions has been a part of his family's tradition including his grandfather Patricio Jimenez, and his father Don Santiago Jimenez Sr.

Flaco's Conjunto style is derived from many cultural backgrounds, spanning from its Tex-Mex roots to honky-tonk country, rock 'n' roll and Tejano. His unique accordion playing has earned him five Grammy Awards, and he continues to inspire accordionists around the world.

---
National Button Accordion Festival in Bessemer, PA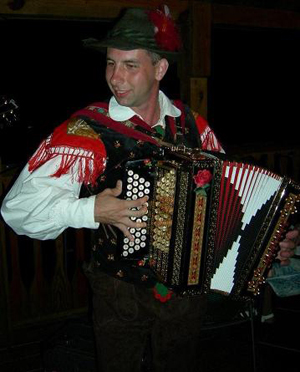 The 2008 National Button Accordion Festival took place in Bessemer, PA featuring attendees from 15 States including Alaska as well as many from various areas of Pennsylvania and Ohio. Held in an area of the country rich with descendants of Europe where immigrants brought their accordions with them, even 80 or 100 years later accordion music with an ethnic flare is still remains popular.

Even though the festival is named the "Button Accordion" Festival, musicians performed on all kinds of accordion, including piano accordion, concertina as well chromatic button and bayan players.

The Festival is the successor to the Fontana Button Box Jamboree that was held in Fontana, CA for 26 years. Using the same format, attendees provide the music with musicians taking the stage on a rotating schedule.

For more information please e-mail: rpivovar@verizon.net

---
Los Angeles Accordion Festival
The First Annual Los Angeles Accordion Festival kicked off on Friday, May 30 through Sunday, June 1 at the Fraternal Order of Eagle's Hall in the Eagle Rock neighborhood of Los Angeles.

The three day festival featured 15 accordion players and their bands showcasing accordion music with diverse styles such as Cajun, Irish, Rockabilly, Tex-Mex, Zydeco, Alternative and Experimental.

On Saturday, May 31, Accordion Workshops were held for those interested in learning more about the accordion. Otono Lujan of Conjunto Los Pochos and accordion instructor at the Eagle Rock Music Studio conducted a workshop demonstrating the Three Button Row Accordion that is used in traditional Cajun, Tex-Mex and Zydeco music.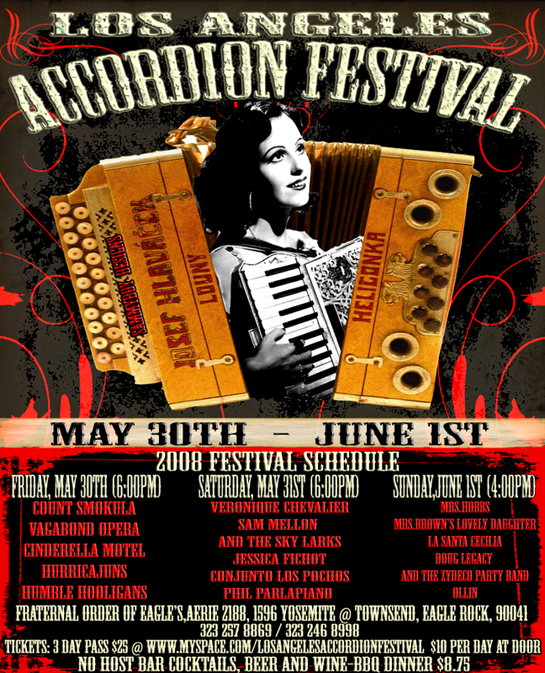 The Festival lineup included:
Friday:
Count Smokula, Vagabond Opera, Cinderella Motel, Hurricajuns & the Humble Hooligans
Saturday:
Veronique Chevalier, Sam Mellon & the Skylarks, Jessica Fichot, Conjunto Los Pochos and Phil Parlapiano.
Sunday:
Mrs. Hobbs, Mrs. Brown's Lovely Daughter, La Santa Cecilia, Doug Legacy & the Zydeco Party Band and Ollin
For more information please contact: losangelesaccordionfestival@yahoo.com


---
Accordion Appears on New CD by Cleveland Chamber Orchestra
American concert accordionist Henry Doktorski performs on a newly released CD featuring soprano Hila Plitmann and the Cleveland Chamber Symphony. The recording features two works by American composer David Del Tredici: 'Vintage Alice' and 'Dracula'.

'Vintage Alice', a 23-minute work scored for orchestra and a folk group consisting of two saxophones, mandolin, banjo and accordion, is based on Lewis Carroll's 'Alice in Wonderland'. Composer David Del Tredici (born 1937) explained: "I wanted to include a second group of instruments which would sound completely different from a symphony orchestra; something totally un-orchestral. After some consideration, I decided that the saxophone, mandolin, banjo and accordion would be perfect because those instruments – due to their cultural identity and distinctive tonal qualities – were rarely used with symphony orchestras."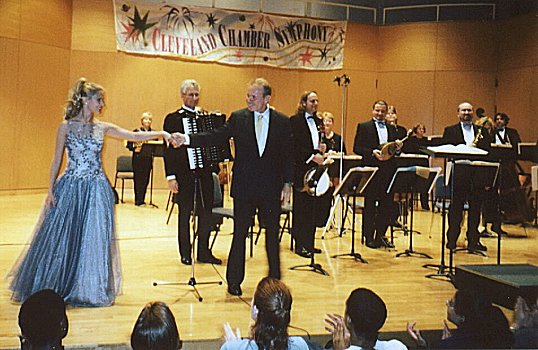 Del Tredici continued, "I love the accordion; to me at least, it always sounds funky in an orchestral setting. In my 'Alice' pieces, I write for the accordion as a solo instrument and never try to blend it with the other instruments. Early in my composing career I wrote mostly atonal works. But when I discovered the accordion I developed a desire to use its left-hand chord buttons – the major, minor, seventh and diminished buttons – in my 'Alice In Wonderland' piece. This was a turning point for me: it caused me to consider using tonality in my compositions. I suppose for this then, I am indebted to the accordion for opening my eyes to the possibilities of tonality."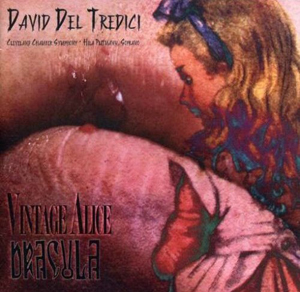 Doktorski said, "The accordion part was substantial. It was one of the most difficult accordion pieces I have played with orchestra – due to the presto tempo and convoluted right and left-hand passages (after all, it was a mad tea party), but that simply made the performance even more exciting.

"For much of the piece, the accordion, banjo and mandolin functioned as a trio within the orchestra; at several other places, the accordion was featured as a solo instrument and even had its own cadenza toward the end. My favorite part was the accordion and soprano duet near the conclusion of the piece, a classical-period stylistic variation on the 'Twinkle Twinkle Little Star' melody (which figures prominently throughout the piece) which was pure pleasure to play."

---
Promoting Your Accordion Services Free at AWW

The Internet is changing the way your customers are searching for services. The days of lugging out a 12 lb. telephone book to find very limited and outdated business information are coming to an end. People are still letting their fingers do the walking, but they're doing it over a computer keyboard. Below are some revealing facts from the Kelsey Group.
74% of US households use the Internet as an information source when shopping.
Approximately 45% of searches had a buying intent.
The percentage of respondents who used yellow page directories decreased from 75% to 62%.
(If you have a printed yellow page ad, it is time to consider buying a smaller ad and shifting your marketing dollars to the Internet.) The off-line Yellow Pages see the writing on the wall and are scrambling to transfer their business model to the Internet.

Businesses can no longer ignore these facts. If you want to be successful, you must have a presence where your customers are searching. Being found on the Internet is vital to the future of your business.


The accordion-yellowpages.com offers free of charge listing for all accordion businesses, teachers and for every type of service for accordionists. On the Accordion Yellow Pages site, you do not need to have a website for accordionists find you and contact you.


The search-accordion.com site is also free of charge, being a listing service for every type of accordion service, but you must have a website. Viewers of search-accordion.com can click through to your website.


Very popular is the AccordionLinks.com site where those accordion service providers with a website, can attract accordionists free of charge to their website.

All it takes is a little effort, to make sure your information on these three popular and very effective accordion sites is up to date. Your future success may well be determined by your ability to effectively adapt to the Internet. Should it be your New Year's resolution for 2008?



---
Tony Lovello on Tour in the USA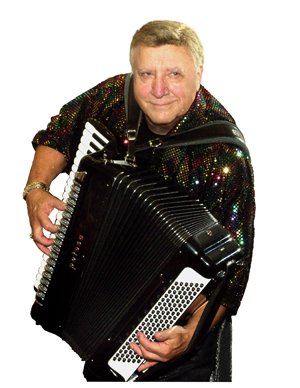 Accordionist Tony Lovello will bellow-shake his way through a whirlwind week of Midwest concerts, starting June 16, 2008 in Chicago. A masterful showman, Tony Lovello, a recipient of five lifetime achievement awards and formerly a performer with the legendary Three Suns (of "Twilight Time" & "Peg 'O My Heart" fame) captivates listeners not only with his musical talent, but with his engaging sense of humor.

Performing shows not to be missed, Tony Lovello's concert schedule includes:
June 16, 2008, 8:00 PM
Chicago Accordion Club
Elmhurst American Legion Hall
310 W. Butterfield Road
Elmhurst, Illinois 60126


Tuesday, June 17, 2008, 7:30 PM
Turner Hall of Monroe, Inc.
1217 17th Avenue
Monroe, Wisconsin 53566


Saturday, June 21, 2008, 10:00 AM
North East Wisconsin [N.E.W.] Accordion Club
Brown County Aging & Disability Resource Center
300 South Adams Street
Green Bay, WI 54301


Sunday, June 22, 2008, 1:00 PM
Harrington ARTS Center
1401 Belknap Street
Superior, WI 54880


Monday, June 23, 2008, 8:00 PM
Milwaukee Accordion Club
Root River Center
7220 W. Rawson Avenue
Franklin, WI 53132
For further information or to schedule a performance by Tony Lovello, please contact: Donna Maria Regis at regisdonna@yahoo.com

---
American Accordionists' Association International Competitions

The American Accordionists' Association will hold three major International accordion competitions in addition to their annual national competitions during its upcoming 70th Anniversary Festival and Competition to be held in Arlington, VA, from August 13-17, 2008.

The three competitions offering $12,000 in prize money include:
AAA International Piano Accordion Competition, with prizes funded by the Carmen Carrozza Scholarship Fund:

First Prize - $3,500
Second Prize - $1,000
Third Prize - $500


The Annual Vivian Vivio Stolaruk International Entertainment Competition for Accordion:

First Prize - $3,000
Second Prize - $1,500
Third Prize - $500


The Maddalena Belfiore Entertainment Competition for Female Accordionists:

First Prize - $1,000
Second Prize - $500
Third Prize - $350
Fourth Prize - $150
All three International Competitions will be held at the festival headquarters, the Holiday Inn/Rosslyn, 1900 North Ft. Myer Drive, Arlington, VA.

For more information, including competition rules and entry forms, please visit www.ameraccord.com.


---
First Annual Accordions Now! Festival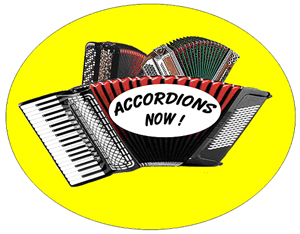 Co-sponsored by New Hampshire Accordion Association and Accordion Connection LLC, the first annual 'Accordions Now!' Festival will be held on Saturday, August 2, 2008 from 9:00 AM - 6:00 PM at the Radisson Hotel Manchester, 700 Elm Street, Manchester, NH.

Featuring accordion fun all day, the festival will include Concerts, Workshops, Jam Session, Complimentary Instrument Evaluations, Vendor Displays, Accordions for Sale, Door Prizes and more!

Among the featured artists are Tony Lovello, Nils Lundin, Scandi-Dancers, Chad Huval, John Leeman, Gary Morin, Mary Tokarski and the ACCORDIONS NOW! Festival Orchestra conducted by Donna Maria Regis

For reservations and information please contact: Contact Sue Welch 1-800-328-5227or accman@accordionconnection.com. Tickets are $25 with advance registration by July 2, 2008 or $30 after July 2, 2008. Reduced-rate adjacent parking available.

For those wishing Hotel accommodations, please contact the Hotel directly 1-888-201-1718. Deadline for discounted room rate is July 11, 2008. Mention "accordion festival" when reserving. Complimentary shuttle service is provided between hotel and the Manchester airport.

---
Tenjano & Conjunto Festival in San Antonio, Texas
The Guadalupe Cultural Arts Center presented the 27th annual Tejano Conjunto Festival, from May 8th to 10th in San Antonio, Texas.
This year the festival featured three days of the very best in conjunto music with a 'Women in Conjunto Music' night and a special 'Homeage to Lydia Mendoza'; a special 'Tribute to Tony De la Rosa, his style and legacy'; 'Puros Conjuntos Pesados'; a poster contest; inductions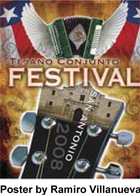 into the Conjunto Music Hall of Fame; workshops on the accordion, bajo sexto,and the history of conjunto; a Conjunto in Film and Video Retrospective; accordion students recital; food /beverage/crafts booths and accordion raffle; the revival of Tonantzin, a special edition of the TCF program magazine and more.

Performers at this year's festival included: Flaco Jiménez, Rubén De la Cruz y su Conjunto, Edgar Vásquez, Lobo IV, Linda Escobar, Cuatro Rosas, Los Aguilares, Joel Guzmán, Los García Bros, Los TexManiacs de Max Baca, and others.


---
Bernadette Conlon Releases New CD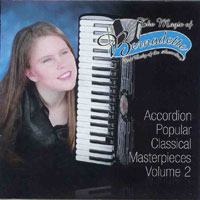 A new CD "Accordion Popular Classical Masterpiece Volume 2" recorded by Bernadette Conlon (now Bernadette Zabawa) has been released.

Born in Australia, Bernadette immigrated to the United States when she married Ed Zabawa in 2007, and now makes her home in Rockford, Illinois.


Orpheus in the Underworld - Offenbach 10.25
Waltz of the Flowers - Tchaikovsky 10.25
Turkish Rondo Mozart - 2.39
In A Persian Market - Ketelbey 5.30
Tales From Vienna Woods - J. Strauss Jr. 4.50
Finlandia - Sibelius 7.50
O Mio Bambino Caro - Puccini 1.58
Winter - Vivaldi 3.20
Sabre Dance - Katchaturian 2.21
The Little White Donkey - Ibert 2.30
In the Hall of the Mountain King - Grieg 2.38
An Italian In Algiers - Rossini 7.54
Cantabile - Paganini 4.49
Hungarian Dance No. 6 - Brahms 2.48
Bernadette was born with retro-lentil fibroplasia and is legally blind. This hasn't prevented her from achieving some remarkable accomplishments. Having less than one per cent sight, Bernadette has had to memorize all of the thousands of pieces in her repertoire. She even memorized the entire score to Fiddler on the Roof, while studying for her top accordion exam.

She successfully applied to the Australia Council for a grant to have an Australian composed Accordion Concerto (Concerto for Bernadette) commissioned. The Naxos CD (Classical Palette), containing this concerto, performed by Bernadette and the State Orchestra of Victoria, was launched in Ken Done's shop at The Rocks, Sydney, on 30th July, 1998, by Senator Natasha Stott-Despoja. Following the launch of this CD, the Australia Council saw fit to grant Bernadette yet another $5000, to commission a new work for piano accordion, by an Australian composer.

Bernadette also received a scholarship from the Dartington Trust in England, in 1999, enabling her to study at the Dartington International Summer School of Music, with professor James Crabb, from the Royal Academy of Music in Copenhagen (Denmark). In 1999, Bernadette was awarded the Dame Roma Mitchell, Winston Churchill Fellowship, to study in Kiev, under five of Ukraine's top professors at the Tchaikovsky National Ukrainian Academy of Music, Professors Ivan Jashkewich, Vladimir Besfamilnov, Nikolai Rizol, Pavel Fenuik and Evgenia Cherkazova.

In addition to her studies and concertising, Bernadette was also well known in Australia, particularly in Melbourne, where she was often seen busking with her accordion. Upon request, she performs requests in all genre of music, from Classical to Contemporary, Folk, Jazz, popular, as well as the more notable musicals.
For more information, please e-mail: bernadette.zabawa@hotmail.com or visit: http://www.musicforaccordion.com/inform/bernadette/BCD010.htm

---
AAA Master Class and Concert Series, The Last Frontier!/Final Niche!
LAST FRONTIER!/FINAL NICHE!
THE SEMINARS!
ACCORDION, THAT IS!
WE'LL CALL YOU PARDNER
WE'LL CALL YOU DUDE
AS LONG AS YOU SHOW UP
AND DON'T ACT RUDE

TELL US WHAT YOU WANT
TELL US WHAT YOU NEED
AND WE'LL SING YOU A YARN
OF THE WHITE BUFFALLO STAMPEDE

GIVE US A WEEKEND
WE'LL MAKE YOU A STAR
AND IF YOU BELIEVE THAT
WE'LL THROW IN A CAR!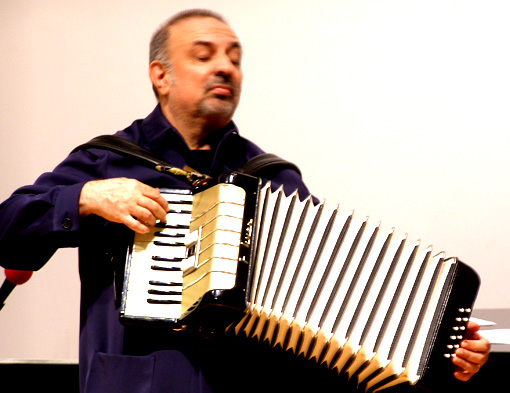 Celebrating the 14th smash year of 'The Seminars', this three day event is being held in New York City from July 25-27, by the American Accordionists' Association (AAA), moderated by Dr. William Schimmel and will feature:
The Kid: Billy, a new Dance/Video work by eminent choreographer/director Micki Goodman - featuring Dr. Schimmel's music and silent movie footage of King Vidor's 1928 classic, The Sky Pilot.

A lecture on the music of Karel Strahala and his music for the Tango/Harmoniku - two volumes of Czech Tangos, Waltzes, Polkas and Foxtrots written all in 1942

A new accordion prototype for rock and roll accordionists in development by Benjamin Ickies.

A virtual wedding of two accordion souls, H and MK, who met a decade ago at The Seminars. Our resident Elvis will perform the ceremony in true blue Hawaiian fashion.

Uriah The Dead, a short opera about David and Bathsheba from Dead Uriah's point of view.
Club Parusia/Here's to Life, the club at the end of the world - an apocalyptic Maximal romp through time and space at the borderline - south of, that is.

Paul Stein's 911 Profiteers and other Scoundrels Suite - artfully defacing politicians, benevolent dictators and O.J.

The debut performance by Duality Wrecks, an anonymous accordion and piano duo designed to shift the focal point of any party or event to Punk pogo-gear with its relentless chance/medleys of Rockabilly, Rock and Roll, Swing, Ballads and pretty much anything in between.

Ayn Rand and the Accordion will be looked at in the light of Liberation Theology, Libertarianism or Librarianisn - or Collectivism, Selectivism and Hoarding a lot of Crap.

Project BC - reducing everything in the world to two facets - BASS/CHORD/BASS/CHORD - covering the entire cultural array of Achtungs, ya yas, Octoberfests, Rumania, bratwurst, beer, barf and beyond- declaring Yorkville as the new cultural world centre.

Deiro - Pietro!/Guido! - Mae West! - The Wild West!

Is everything in life just one huge 12 tone set? Dr. Robert Young McMahan will tell us how it happened and how we never really got out of it despite today's tendency towards new music that chirps "Please love me"- also how it works with and against the mechanisms of various accordions.

Will Holshouser, jazz accordionist, composer - winning the "smirking competiton" at last year's seminars. The smirk is just an un-necessary hook. He elegant playing and writing actually says it all.

Ethomusicologist Marion Jacobson will give a visual/ sound presentation of Houston, Texas : unique Accordion Shops, clubs, Cajun, Czech, Tejano, German, Czech/ German musics - and an Accordion King!

Is life a baloney sandwich? Or frog legs? Or both? The short Becket/like play: FZ /DA will give us a clue - featuring actress Kathleen Tipton.

Marni Rice (above right) will give us the last word on Kabaret. Brian Dewan will give us the last word on Chevrolet.

Rembert Block (right) will rant till the end of time. Dr. Mark Birnbaum declairs Ragtime: Mine!

Seth Hogan will cover the Acadian dimension. Rocco Jerry, no pretension. Godfrey, Lorraine and Lauren - collidial ( 7) suspension. Lenny Feldmann, no detention. Rita Davidson will give us late Ettore and no more. AAA commissions: The Paul Creston Concerto/dance-mix version, and what's left o'er.

An Alice Riff (in honor of David Del Tredici), Elliotude (in honor of Elliot Carter) - birthdays galore.(Domenic Frontiere's Branded Eldorado a Real Pro.) Uri Sharlin, Serge Stanley, Israeli to Aussie-back to the door. Doug Makofka, not Franz Kafka. Cristina Speligene, the Nashville Mafka.
Ray Rue (right) (Gospel and Elvis), never a chore, will not bore. "Dot" will be rotten to a core.

David Stoler, more/more/more. Stefan Curcic, classics to adore. The K duo, Saturday closer once more.

David First, drone until sore. Rachid Eladlouni, the cyberspace door. Dragica Banic/Curcic, Croatian lore.

John Foti, the Jersey shore. Art Bailey , hard core. Lee Mc Clure, Eclectix, digital flute mit score.

Ken Laufer, Har! Har! Har! Catahoula - without the bar. #14 WE'VE COME THIS FAR!
Now join in and sing with us, THE SEMINAR SONG

COME TO THE SEMINARS
COME TO THE SEMINARS
COME TO THE SEMINARS
THE SEMINARS ONCE MORE

LEARN AT THE SEMINARS
YEARN AT THE SEMINARS
JEROME KERN AT THE SEMINARS
THE SEMINARS WON'T BORE

VEN SEMINAR KOM
UND SEMINAR GO
UND SEMINAR, SEMINAR,
HO! HO! HO!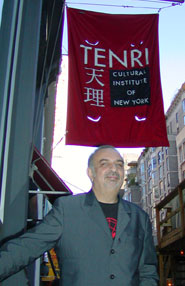 The Seminars will be held July 25-27, 2008 at the Tenri Cultural Institute in New York city, located at 43A West 13th Street, between 5th and 6th Ave.

One of many events coinciding with the exciting AAA 70th Anniversary Celebrations, the three day event "The Last Frontier" will feature daily Master Classes at 3:00 PM and Concerts at 7:00 PM, all moderated by Dr. William Schimmel.

Pricing is as follows:

$20.00 per master class
Those who wish to play, should contact Dr. Schimmel
$25.00 per concert
$40.00 per entire day - includes master class and concert
$110.00 per entire weekend - includes three master classes and three concerts
For reservations and further information: 212-876-0827 or you can e-mail: billschimmel@billschimmel.com or please visit www.ameraccord.com

Subways: 4 5 6 (UNION SQUARE/ F 6TH Ave)



---
Salomon Canelo Participates in Hollywood Movie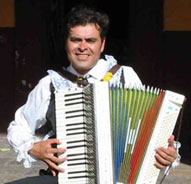 Accordionist Salomon Canelo had a special participation in the recent Mexican film 'Desire', with famous Mexican actors Cristian Bach and Pedro Damian, playing music from his CD 'Vanguard', and in particular the piece titled 'El Jardin de San Miguel', on the diatonic button accordion.

Salomon Canelo also participated in the musical soundtrack production in Hollywood for the American made film 'Padrino II', which was filmed in San Miguel de Allende, Guanajuato, Mexico.

For further information: salomoncanelo@hotmail.com

---
Learn to Play Irish Button Accordion DVD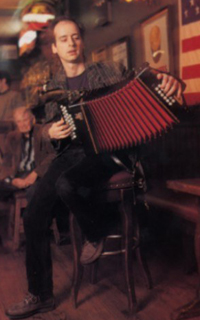 'Learn To Play Irish Button Accordion', by John Williams, originally issued on VHS, is now available on DVD.

This DVD is a complete guide to learning traditional diatonic 2-row Irish button accordion, teaching beginners basics like holding the accordion, first scales, bass notes and other fundamentals as well as more complex techniques such as how to add ornamentation and color, drone-like chords, fingering positions and bellows movement. With five repertoire pieces to learn and master, this DVD enables the student to begin playing and to develop a technique.

Born in the USA, John Williams is a former All Ireland Champion on both Anglo concertina and two-row button accordion, and this DVD is a companion to a previously issued video/DVD for Irish-style concertina players.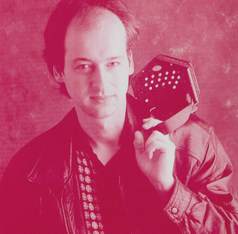 Born and raised on the Southwest Side of Chicago, John spent his summers during college on the Southwest coast of Ireland in his father's village of Doolin, Co. Clare. Like Chicago, Doolin became a major musical crossroads for John and countless other local and international musicians to meet and exchange music. Gigging every night in the pubs of Doolin and Lisdoonvarna soon led to performances in Galway, Cork, Dublin, Belfast, Paris, Britanny, Zurich, and New York City.

John Williams will be performing at the upcoming Arlington Heights Celtic Festival in Arlington Heights, Illinois, USA, on Saturday July 19th, 4:00 PM. For further information please e-mail: info@musicroom.com



---
Las Vegas International Accordion Convention
The 2008 Las Vegas International Accordion Convention will be held September 29 - October 2, 2008 at the Gold Coast Hotel, in Las Vegas, NV.

The 2008 Honorary Conductor will be Carl Fortina with featured guest artists including Alexander Sevastian, Dick Contino , Art Van Damme. Alexander Sevasitan is appearing as a special guest as a prize donated by the Las Vegas International Accordion Convention to the winner of the 60th Anniversary CIA Coupe Mondiale World Accordion Championships held in Alexandria, VA in 2007.

Other guest artists include Mary Tokarski, Peter Soave, Mady Soave, Mario Pedone, Soundscape Accordion Trio, Steve Albini, Gina Brannelli, Gordon Kohl, Ron Borelli, and more!

New this year will be the Las Vegas International Accordion Orchestra which will be directed by Joan Cochran Sommers.

The festival features four nights and three full days of unforgettable entertainment, inspiring workshops, special events and much, much more! Enjoy our sumptuous Las Vegas Style buffets, with two meals offered each day, and join friends – new and old – for the best accordion event ever! All meals, concerts, events and classes are included in one low price!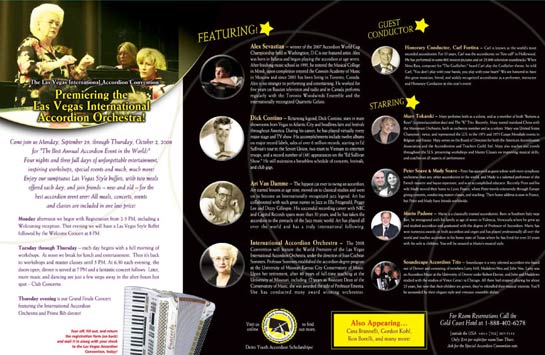 The convention includes:
Monday afternoon we begin with Registration from 2-5 PM, including a Welcoming reception. That evening we will have a Las Vegas Style Buffet followed by the Welcome Dinner Concert at 8 PM.
Tuesday through Thursday – each day begins with a full morning of workshops. At noon we break for lunch and entertainment. Then it's back to workshops and master classes until 5 PM. At 6:30 each evening, the doors open, Dinner is served at 7 PM, and a fantastic concert follows. Later, more music and dancing are just a few steps away in the after- hours hot spot – Club Concerto.
Thursday evening is our Grand Finale Concert featuring the International Accordion Orchestra with Prime Rib dinner!


Seven meals, seven concerts, all special events and classes are included, with Single Attendance priced at $465 and Couple Attendance at $795. Evening-Only Options are available - contact us for details! The convention offers a special Room Rate ONLY $59 per night!

Call the HOT LINE TODAY TO REGISTER - 1-800-472-1695 (Outside the us +01-801-486-1695)

---
Showstoppers Accordion Orchestra and Dancers
The Award Winning Showstoppers Accordion Orchestra & Dancers under the musical direction of Rosita Lee Latulippe will perform two concerts in June including one in New Hampshire and one in Maine.

Last year the Rosita Lee Accordion Orchestra and Dancers performed at the famed Kennedy Center for the Performing Arts in Washington DC, on the Millennium Stage while attending the CIA 60th Anniversary Coupe Mondiale World Accordion Championships jointly hosted by the Accordionists and Teachers Guild, International (ATG) and the American Accordionists' Association (AAA).

The June performances are as follows:
Sunday, June 20, 2008
the Showstoppers Orchestra and Dancers will perform on the outdoor stage at Greeley Park, Concord St., Nashua, NH. Concerts will be at 7:00 PM to 8:15 PM. The concert is open free of charge to the public. Bring blankets or chairs for lawn seating.


Saturday, June 28, 2008
The Showstoppers Orchestra will perform at the 30th Arcadian Festival in Madawaska, ME in the Multi-Purpose Center at 8:00 PM. This event is open to the public free of charge.

For information please call: Rosita Lee Music Center - 603/882-8940 or contact: Info@rositalee.com


---
2008 Rocky Mountain Accordion Celebration in MT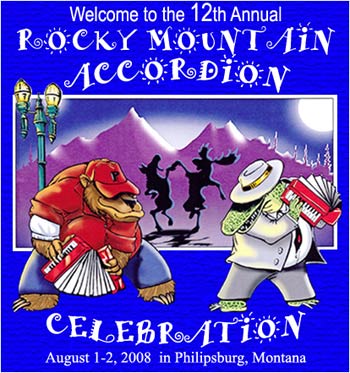 Out of the smoke and ashes that was the summer of 2007, has risen a small group of music lovers who won't let the Rocky Mountain Accordion Celebration in Philipsburg, Montana die. The "New" RMAC will take place Friday and Saturday, the 1st and 2nd of August, 2008.

The group includes people from Texas, Washington, New Jersey, British Columbia, and some determined and hopeful folks from Philipsburg.

There will be a few changes in this years format. The tented seating and dance floor will be set up at the "gateway" to Philipsburg, the Sunshine Station. Accordion players have been "jammin" and "dancin" there for 11 happy years. Players and groups will be able to sign up and play as they have done in the past. The shops and businesses in the center of town will be welcoming as always and there will be music coming out of every corner. The will be a shuttle to transport people back and forth from the Sunshine Station to uptown. The music will begin on Friday afternoon and end when the lights go out on Saturday night. The focus this year is for everyone to share the music they love and spend a few hours reconnecting with old friends and making some new ones. Polka Buttons will be sold again to cover the cost of the shuttle and advertising.

A performance featuring artists Richard Theiss, lead vocalist, accordion and keyboard player for S-Bahn the famous accordion group from Vancouver, BC and Mario Padone, an outstanding, well known accordion performer from Sugarland, Texas will be held Saturday, August 2, at the Philipsburg High School gymnasium. These wonderful musicians have donated their time and talent to our celebration and are brought to us by Karl and Martin Hergt, Tempo Trends, Victoria,BC. Tempo Trends will again have a great display of accordions in the Granite County Museum downtown Philipsburg.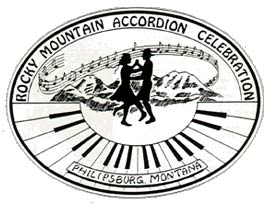 Any proceeds from this years event will benefit the music department of the Philipsburg schools. All donations will be very much appreciated. The grade school building is a historic treasure. Built in 1896, it is the oldest operating school in the state of Montana. Several young musicians under the direction of Jill Waldbillig will be performing with Joan Morse from Spokane, WA., Richard Theiss, Mario Padone, and Martin Hergt at various times and places throughout the celebration. Inspiration and motivation to a whole new generation of music lovers.

Richard and Mario would like to conduct workshops/give lessons. Contact up at the address below and let us know what you would like.

We encourage all individuals and groups to join us and share your music. Bring your family, friends, grammas, grampas, and lawn chairs to Philipsburg, Montana, August 1 & 2, 2008.

For more information, please call : +1 (406) 859-3812 or e-mail: quigleybb@yahoo.com

---
15th Leavenworth International Accordion Celebration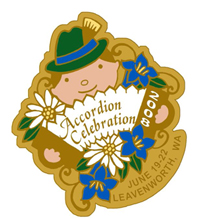 The 15th annual Leavenworth International Accordion Celebration will be held from June 19 - 22 , 2008 in Leavenworth, Washington, with the opening Welcomefest being on Wednesday, June 18.

Leavenworth, Washington's Bavarian Village is located in the foothills of the Cascades in the upper Wenatchee River Valley, 118 miles east of Seattle. International competitors, workshops, music, performers and special guests will all make this year's Celebration truly International. Accordion music crosses cultures and styles. The accordion crosses seas and continents bringing the world closer together. Celebration of the accordion's vitality and its importance in all cultures and music is what our event is all about!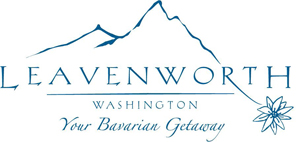 Leavenworth's spectacular scenery, year-round fun for all ages, and hosts who understand the meaning of old-world hospitality, all help make the Annual Leavenworth International Accordion Celebration memorable as well as enjoyable, entertaining, and educational!

Highlights include:

Welcomefest: Wednesday evening at 6:00 PM Registered LIAC adjudicators, performers, volunteers and registered competitors are invited to an informal get together at the Festhalle.
Local Restaurants and Caterers will be providing great food again this year! You will meet with other accordion enthusiasts, with old friends and new. Bring your accordion and join in a jam session. A great way to start our Celebration!

Competitions: Compete for awards and cash in categories including Patriotic March, Old Time Music, Light Classical and many others as well as the Leavenworth Open. Whether you are eight or eighty – younger or older or anywhere in between! Whether you're a professional or a beginner – You can find a division to compete in, a workshop to take or just visit and jam and have fun! Accordions in the Gazebo Don't miss the daily Accordion performances at the Gazebo on Front Street. The Northwest Accordion Society coordinates these sessions. Even if you are a beginner – bring your accordion and join in the fun. If you just want to listen bring a lawn chair, or sit on the bleachers, or relax on the lawn. But always remember your dancin' shoes!

Workshops: A wonderfully varied selection of workshops are available to you at this year's Celebration!

Concerts: You'll enjoy concerts by Gary Blair and his son, Gary Jr., a dance with Bonnie Birch and Friends, and an evening concert with Betty JO Simon. Appearances by the Northwest Accordionaires, plus you don't want to miss the Leavenworth Open Competition on Saturday and the LIAC Awards Ceremony on Sunday. All this entertainment and More!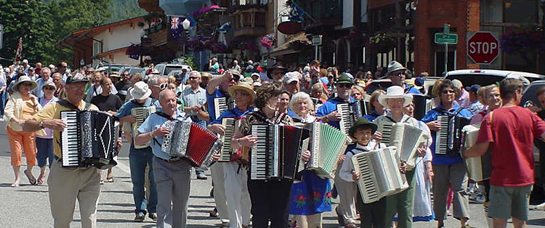 Accordion Parade: Always a big hit with everyone, the accordion parade is a lot of fun! We hope many of our competitors will join in the fun as horse-drawn wagons and surprise guests help make LIAC's Fifteenthh Annual Parade the greatest one for all of our visitors yet!

For information on the 15th Annual Leavenworth International Accordion Celebration please visit: http://www.accordioncelebration.com

---
---
Note: In order to provide as much information as possible for the United States National Accordion News stories, many different sources are often researched to gather additional information and pictures to complement what has been submitted. This information is then correlated to provide the news on www.accordionusa.com in the spirit of which it is intended, which is to provide a free news service to the Accordion Community, specifically in the United Sates. If you feel any copyright has been violated please advise www.accordionusa.com and the article will be removed immediately.